We Asked Interior Design Pros to Share Their Best Tips on Small Space Living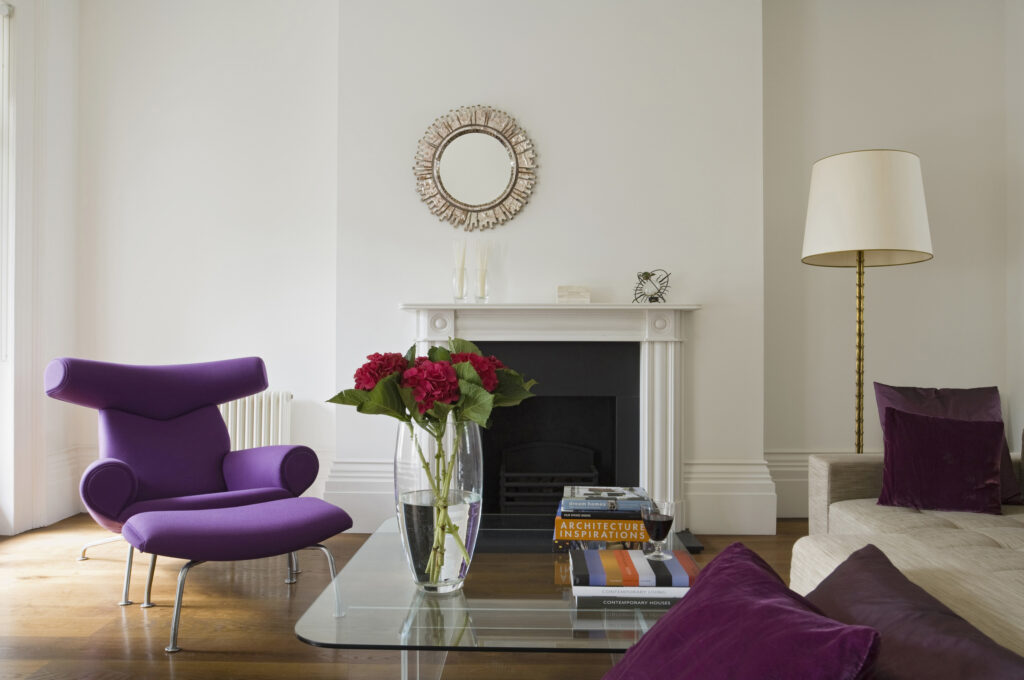 Shop These Products Now: Couch – Center Table
Anyone who's ever had to deal with a tiny apartment knows that small space living comes with its own set of challenges. It doesn't mean designing these spaces is impossible. With a little planning and forethought, even the most cramped spaces can become equal parts functional and eye-catching.If you're dealing with tight square footage and aren't quite sure where to start, you're in luck. We asked some interior design pros to share their best tips for designing small spaces. Keep reading to see what they had to say.
Shop These Products Now: Floating Shelves – Utensil Holder
Think it through
"Make sure to be precise as to the function of the space. Ask yourself questions about how you use the room. For example, do you need storage for kids toys? Is a sectional a necessity or will a sofa and a chair be fine? Would a round table be a better fit for your dining area? Asking these types of questions will help you identify your specific problem areas — and viable solutions before you start to purchase furnishings, which will ultimately save you time and money. " — Basia Falcon, owner and head designer of Sycamore & Gray in Highland Park, IL.
Shop These Products Now: Dining Chairs – Chandelier
Don't discount a statement piece
"Get the size right! Too often consumers think my space is small so I'll buy a bunch of small pieces. Top designers know that's the exact opposite of good space planning — one stunning statement piece of anything always makes a better impact than many busy small items just creating visual clutter." — Charmaine Wynter of Charmaine Wynter Interiors Inc. in Southlake, TX
Shop These Products Now: Throw Pillow Covers – Wall Painting
Consider a unifying color
"I recommend covering all the walls of the room in one color to make it feel larger. Consider using a warm and rich or soft and soothing hue to cover the majority of the room, including the ceiling. Highlighting one unifying color fades defining lines, which enhances the coziness of the space. Additionally, using that wall color at least one other time in your space — either in an area rug or a small accent piece — will pull your style together while continuing to let it feel open." — Dee Schlotter, Color Expert, PPG Industries, Inc. in Pittsburgh, PA
Shop These Products Now: Bookcase – Media Console Shelves
Make it multi-functional
"Regardless of your style, the most important thing to decorating a small space well is to invest in pieces that can be used for more than one thing. If space is an issue, think about investing in multi-functional furniture like a set of nesting tables that can double as a coffee table. A desk can also function as a buffet when entertaining, or even a bench can be a coffee table, extra seating." — Lisa Melone Cloughen of Melone Cloughen Interiors, Inc. in New York, NY
Most of us would agree that small space living requires a certain amount of flexibility and creativity. However, when done right, there's no reason why even the tightest of spaces can't showcase a design worthy of acclaim. To help you get the most out of your space, we asked interior design pros to share their best advice for helping compact rooms shine. Read over their tips and do your best to incorporate them in your own interiors. Sometimes one tip makes all the difference.Do you live in a small space? If so, what tips do you have for making limited square footage work in your favor? Share them with us in the comments below.