Compact Living Cube Multi-Functional Furniture and Storage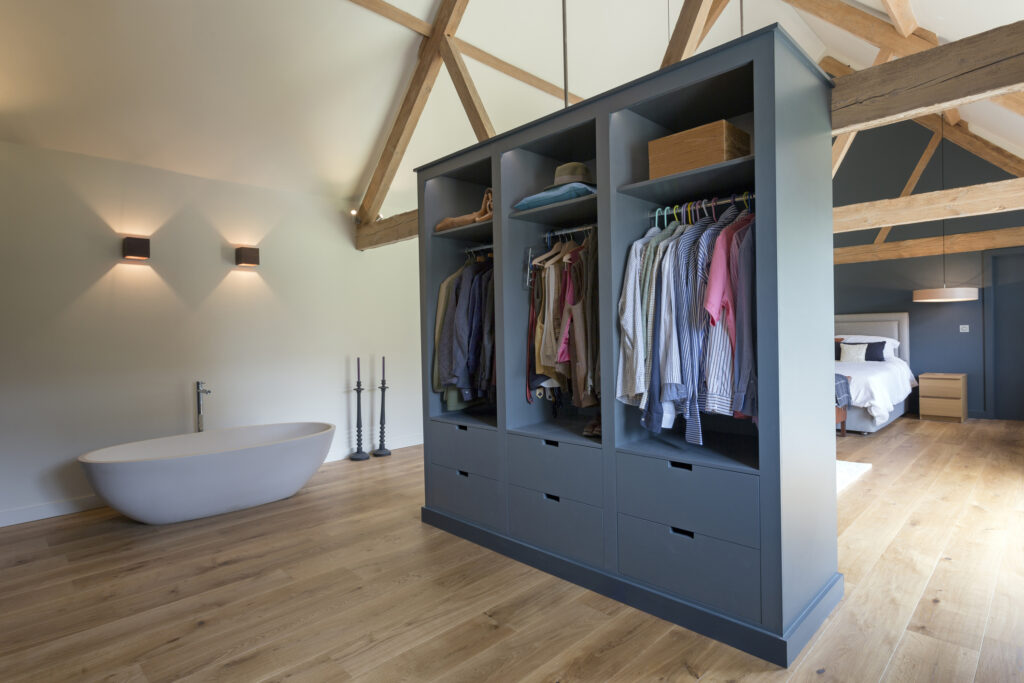 Mint Images / Getty Images Swiss designer
Till Konneker of Ill Designs
moved into his apartment studio only to discover it lacked storage space. Like a creative artist that he is, Till imagined a storage space large enough to house a library, a bed, a closet and much more  - a multifunctional furniture set for the modern home."
I moved into a apartment studio without storage room. So I made a minimalist cube design with a shelf for my vinyl collection, my TV, Clothes and Shoes. On the cube is a guest bed and inside the cube is a lot of storage space. Remo from Holzlabor Bern transferred my sketches very beautifully. A house is not really flexible but we can re-think the space and furniture inside. I believe useful furniture must be adaptable to the needs of the user
. " The
concept of the Living Cube
grew from there. It grew from the need to feel comfortable in your own home and find bright solutions for dealing with the apparent shortcomings of a space. This compact multi-functional furniture takes space efficiency at the next level.Available as a Mini Cube, an Urban Cube, a Living Wall or your custom wish, one of Till Konneker's smart and effective Living Cube storage space can be added to any room to increase functionality and upgrade visual appeal. Dark and smooth, placing the emphasis on your decorations, the elegant minimalist shape of the Living Cube promises to sort your things easily and create a place for everything, so that everything can be in its place.Designer Till Konneker says he "
wanted to focus on practicality and functionality and skip any unnecessary elements. My goal was to come up with a timeless design that fits any space and living situation
." The urban modular living solution embodied in either one of the Living Cubes quench people's need for living a modern, minimalist lifestyle where clutter is definitely not an issue, as seen in
photos by Rob Lewis
. From small stuff like keys, shoes and umbrellas, to large TV monitors or even a queen bed on top, the Living Cube has it all.