How to Pull off Cozy Minimalism: A Perfect Blend of Two Opposing Styles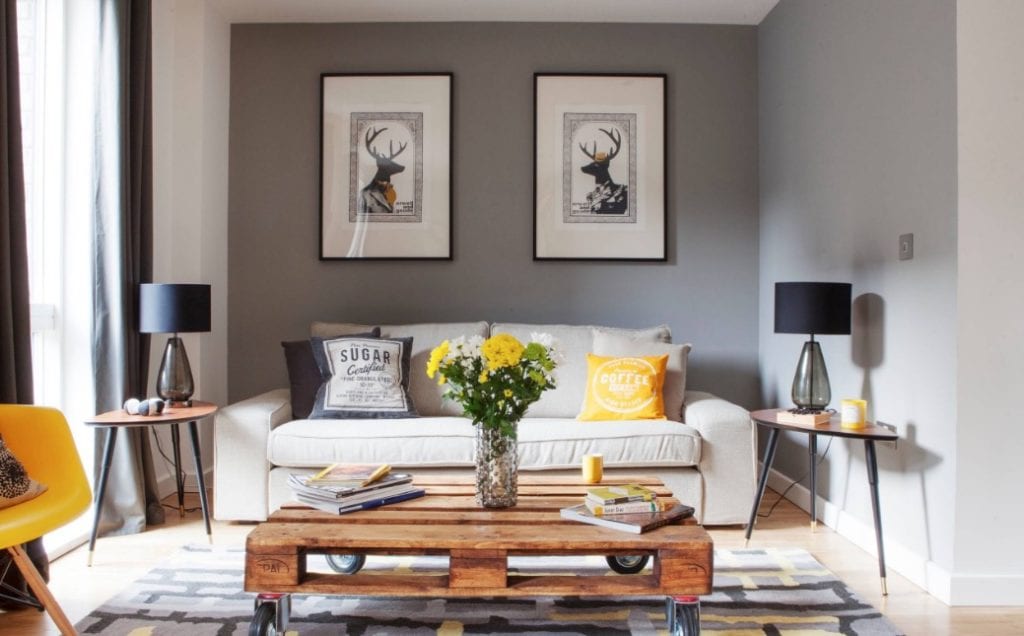 Shop These Products Now: Side Table
Does "cozy minimalism" sounds like an oxymoron? If you think it does, you're not alone. However, this intriguing home decor style is a situation in which opposites definitely attract. The look is steadily becoming one of the most popular aesthetics in today's landscape—and it's not hard to see why people are falling in love.
If you're searching for a design style that effortlessly blends comfort with functionality, search no more. We've outlined exactly why this look works as well as it does, including a few pointers on how you can pull the look together.
Shop These Products Now: Throw Blanket – Couch
Why cozy minimalism works
Put simply, cozy minimalism is a reaction to extremes. A few decades ago, interior design followed the motto of "more is more." We saw rooms crammed to the gills with big, heavy furniture pieces, layers upon layers of fabrics, and more accessories than we could count. Rooms often felt cramped, even if they were sizable—it was just a little too much.
Then, trends headed in the opposite direction, as ultra-minimalism became the style du jour. People began to favor huge, nearly-empty rooms that were based entirely on functionality. Furniture styles became slim and lightweight, and there was hardly an accessory in sight, yielding interiors that often felt stark and overly clinical.
Cozy minimalism works because it's a happy medium. This look utilizes the best parts of a function-forward design and combines them with just enough aesthetic detail to make your interiors feel comfortable and welcoming.
Shop These Products Now: Bedroom Plants – Accent Chair
Create a functional base
When building a cozy minimalist look, it's absolutely key to make functionality the star. Do this by building the room around your furniture. If you're designing a bedroom, let the bed be the focal point without much else to distract the eye. If it's a living area, focus your design on one main seating area. The key is to let the rest of your design elements play a supporting role to the furniture, rather than stealing attention away.
In terms of which furniture you should use: borrow from a minimalist aesthetic. Focus on choosing pieces that are sleeker, without too much visual weight to them. Keep it simple—you'll have plenty of time to focus on aesthetic additions later.
Shop These Products Now: Modern Comforter – Wall Decor
Layer in some texture
Once you have the base of the room in place, shift your focus to the "cozy" part of the equation. For that, you should focus on layering design elements together. In particular, you'll layer pieces that create a contrast with each other texturally. Doing so helps the room appear much more interesting, and also helps it feel purposefully put together.
The above photo is an excellent example of layering the right way. Remember: texture refers to the way an item looks like it feels. In the photo, a woven rug, a rough wood nightstand, plush bedding, and a soft and furry blanket all intermingle, creating intriguing visual interest.
You don't have to follow these layers exactly, but the goal is to create a sense of contrast between each one. One word of caution: As you select the items you intend to layer, make sure they have enough in common to somehow tie them together. In this case, the designer stuck to a neutral color palette, but you could also layer by using a recurring color or pattern.
Shop These Products Now: Media Table Shelves – Vase Decor
Don't skimp on accessories
Other than texture, accessories are the best way to add interest to a cozy minimalist room. An "accessory" is considered as anything that adds aesthetic value to a room. In some cases, it can also serve some sort of functional purpose, but that's not always necessary.If you're stuck on which kinds of accessories to add to the room, here are a few common examples:
Area rugs
Throw pillows and blankets
Wall art and mirrors
Decorative bowls and trays
Coffee table books
Candles
Picture frames
Plants, flowers, and vases
Décor items
Adding in accessories is all about providing variety while preserving balance. You'll want to add in enough of these items so that the room feels intentionally designed, rather than hastily put together. However, at the same time, your space shouldn't feel cluttered. Use your best judgment to find the happy medium between the two, and don't be afraid to tweak your design as you go along.
Shop These Products Now: Range Hood – Wall Oven
Cozy minimalism works well because it provides your space with the best of both worlds: practical functionality and minimalism, with none of the starkness. If you're ready to join the trend, keep this post handy, and create the perfect balance for your home.
What do you think of cozy minimalism design? Will you be trying out this look in your own home?