5 Keys to Pulling Off a Minimalist Look That's Undeniably Functional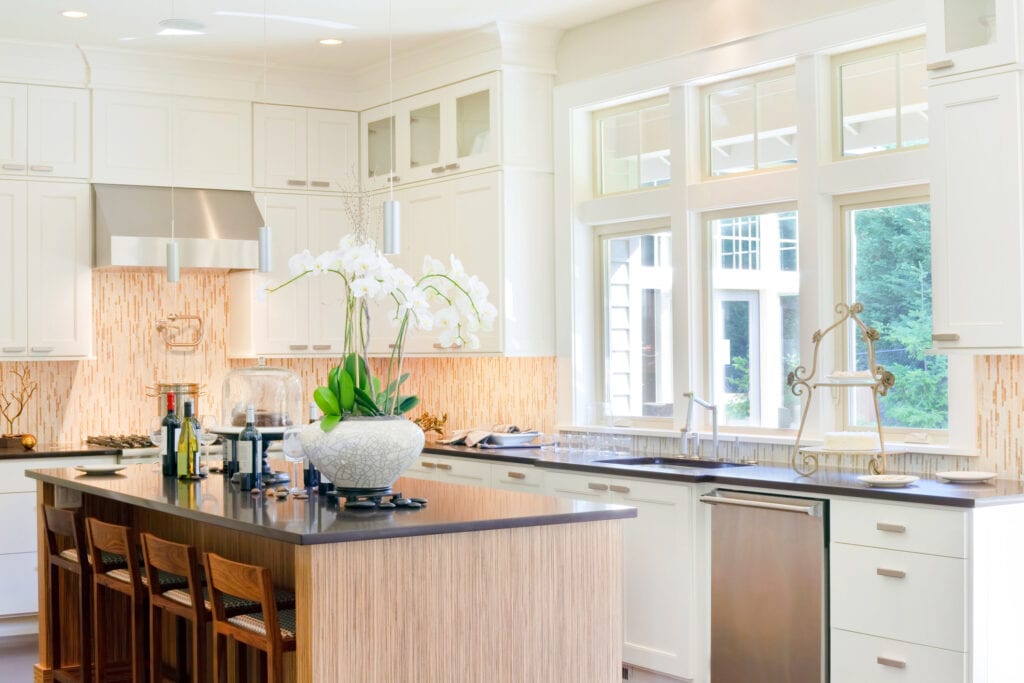 We hope you like the products we recommend. Just so you are aware, Freshome may collect a share of sales from the links on this page.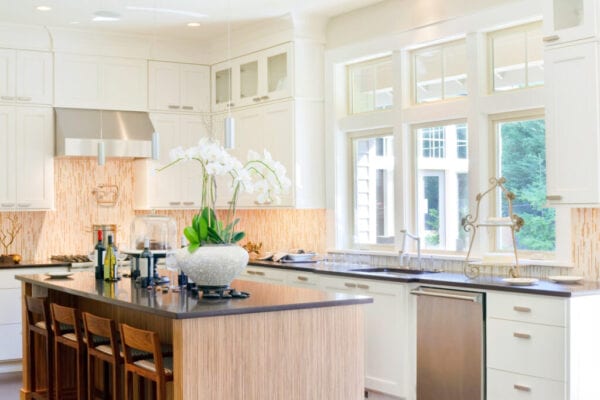 hikesterson / Getty Images
These days, the minimalist look is increasingly popular. You don't have to look very deeply into sites like Freshome to find photo after photo of these pristinely laid out interiors. These spaces have a tendency to look so untouched and so well-curated that it's hard to imagine anyone actually living in them on a regular basis.We're here to tell you that, if you've fallen in love with this aesthetic, minimal interiors can absolutely become a reality in your home. We've laid out the five keys you need to know to make it happen while still ensuring the room stays functional. Read on to find out how to pull off minimalism the right way.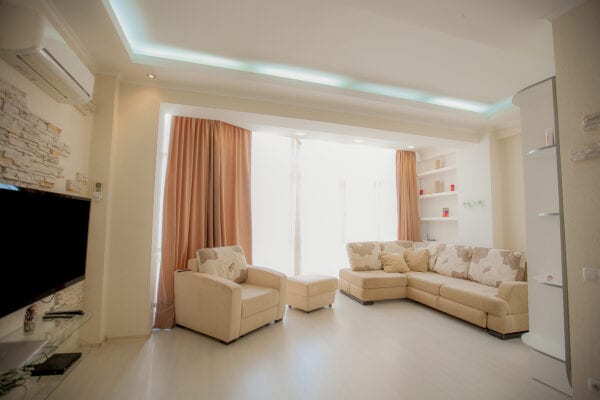 Elena Batkova / Getty Images
Keep colors neutral
Minimalist interiors are all about creating a simple and clean look. Your color choices need to carry through on that goal. Traditionally, these spaces rely on a monochromatic palette, but if you'd like your interiors to feel a bit less stark, feel free to branch out into warmer shades.When you're building a space with almost entirely neutrals, it's crucial to add enough variety to keep the room from looking too homogeneous and, by extension, boring. For this, the 60/30/10 rule is key. Choose one shade to be the dominant base for the room, another to act as a coordinating secondary color, and a third that's reserved for accents.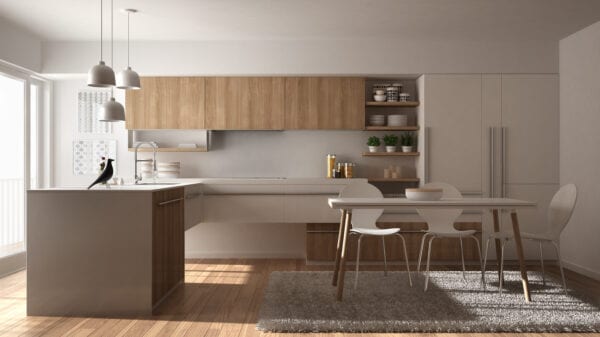 ArchiViz / Getty Images
Focus on furniture
In minimalist spaces, furniture is king. These rooms tend to be built around their function and there's no better way to put it front and center than by making furniture your focal point. To do this, include plenty of negative space. The less there is to draw the eye away from a room's furniture, the more prominent it will become. Since the pieces you select play such a central role in your design, they should be worthwhile. Don't be afraid to invest in high-quality items that stand up to the amount of attention they'll receive. As far as aesthetics go, focus on choosing furniture that also drives home a minimalist feel. Opt for simple, clean lines and natural materials whenever possible.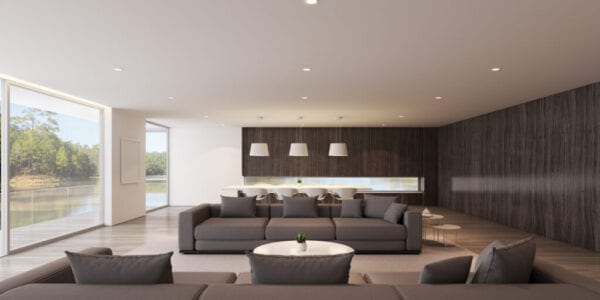 nuchao / Getty Images
Mix up textures
Since you'll only be working with a handful of design elements, it's important that every item pull double-duty in terms of adding both functional and aesthetic value. As far as looks go, it's important to add enough variety to keep the space interesting. Texture is your secret weapon for this task.Where interiors are concerned, texture is all about accounting for each item's visual weight, or how the piece looks like it feels. In the picture above, for example, it's easy to tell that the rug looks plush and soft while the coffee table looks smooth. As you put your space together, focus on using texture to create contrast in as many places as possible.
Sisoje / Getty Images
Keep storage innocuous
No room could ever be considered functional without having plenty of storage. Lived-in interiors need to accommodate plenty of belongings and minimal spaces are no exception. The only difference is in how your storage solutions are displayed.In this case, hidden storage is your best friend. Whether it's put behind a closed door or stored away in a drawer, the key to maintaining a minimalist look is making sure all of your day-to-day clutter stays out of sight. Don't be afraid to add a few more pieces of furniture or organizational systems to the room, if needed. The most important thing is making sure everything stays contained.
ismagilov / Getty Images
Choose accents wisely
A common misconception is that minimalist looks don't have room for accessories. In fact, they are a critical component to the room's success. Spaces this simple have a tendency to look unfinished on their own. The addition of a few, well-placed accessories act as a finishing touch that pulls the room together.While you do have creative freedom here, accessories with functional value lend themselves particularly well to a minimal aesthetic. Think about using objects like candles, coffee table books and blankets to round out the space.Here, placement is also key. Look toward surfaces that might look too bare without a touch of décor. Bookshelves, dining tables and nightstands are good places to start. After you've put these items where you think they ought to go, take a step back and get a feel for the room as a whole. If any of these pieces feel off somehow or look like they're too much, don't hesitate to make adjustments as needed.
Who doesn't love the minimalist look? With its clean lines and emphasis on simplicity, it really does showcase some of the best elements of interior design. Some people feel this simplicity is impractical for day-to-day use, but it can work. Follow our tips to create a minimalist space that is equally functional and aesthetically appealing.What do you think of the minimalist look? Will you be trying it out in your interiors? Share your thoughts with us in the comments below.