Online School Set Up And Preparing For Virtual Learning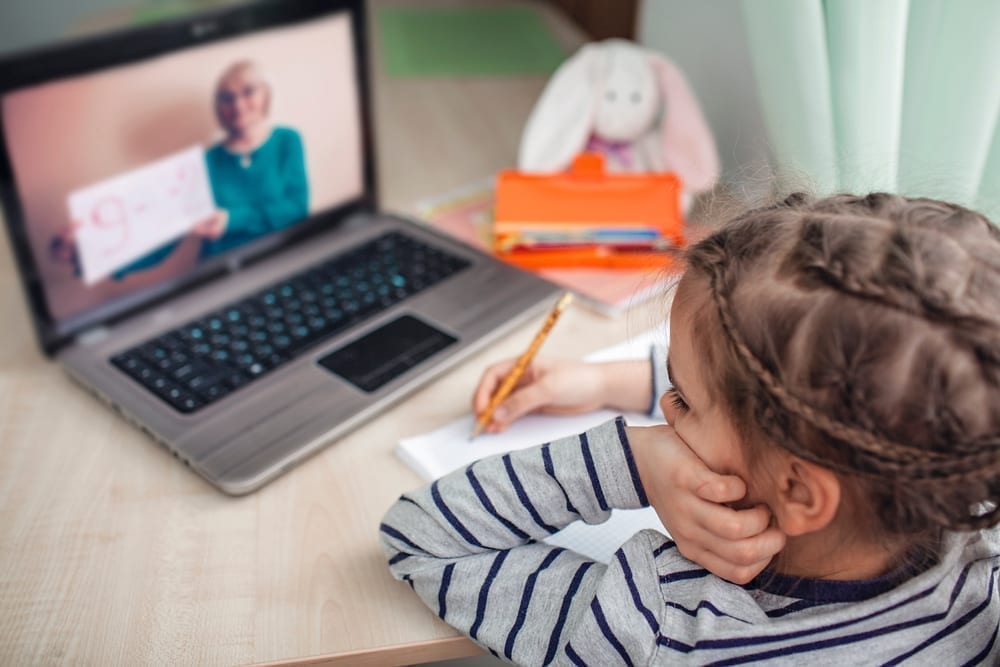 COVID-19 has changed the way we do many things, including how our children learn. Over 1.2 billion children have been impacted worldwide by school closures during the pandemic. Because of these closures, parents sought other avenues like virtual learning or homeschooling.
Since there is no telling how long COVID-19 will shape school closures moving forward, now is a great time to help prepare your student for a different learning environment. One of the first steps is creating an online school setup. Doing so allows your child to adapt quickly to a new learning schedule and environment.
Importance of a productive space
Your child's online school setup could include many things like a kitchen table to virtual learning spaces. The trick is to find a place where your kid has room to do their homework quietly.
One common concern among parents is that their child will not learn as well at home. Not every virtual student has a corner of the house to call their own, but those that have a quiet space to themselves may flourish. Studies show that students can retain as much as 60% of the information they learn in a virtual environment since they can learn faster and may have fewer distractions in their home environment.
Setting up shop
Create an online school desk setup where your child can be productive. Since everyone's situation and living spaces are different, these are merely suggestions you can employ if they apply to you.
Let's start with how you construct the setup first. Whether you're employing a homeschool set up or distance learning set up, these are some things you can do to help your child stay productive as they learn:
Reducing distractions and staying positive
Virtual learning will be an adjustment for your child and everyone else in your home. After implementing homework station ideas, you will want to focus on cultivating an area of silence and positivity to help your child thrive. Here are some tips: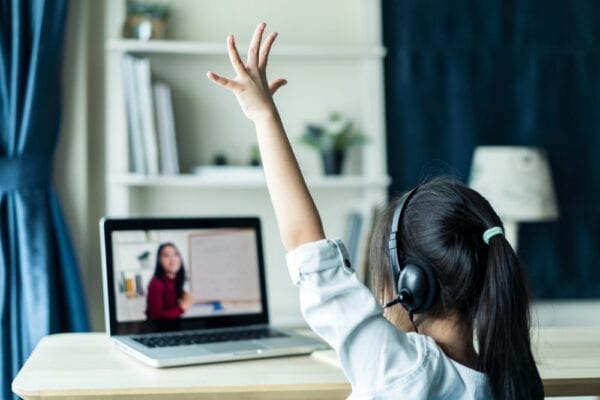 Back to school tips
If your child isn't a full-time homeschooler, one day they'll head back to the classroom. As your child goes back to school, help them understand their schedule more by creating a weekly visual schedule. If your school district protocols include some days in school and some at home, your child can now easily track which days are home learning days and which are in school. To help them feel safe when they go into the public, here are some tips:
Maintaining balance
Enduring this pandemic is a balancing act for everyone involved. It's ideal to aim for positivity and have fun with the process. Since it could be the new normal for the foreseeable future, here are ways to strike a balance between having a schedule and adjusting it as you learn more: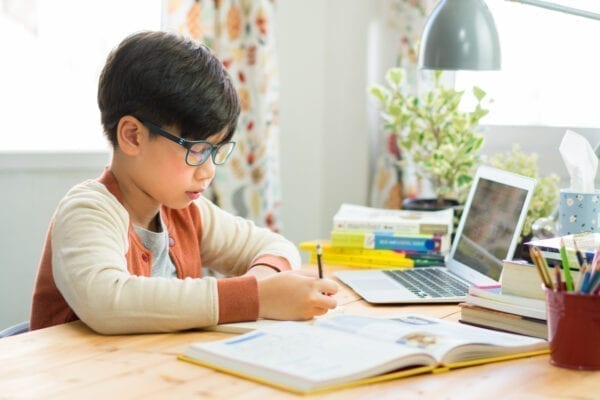 Resources to help parents
As this can be an overwhelming process for parents, teachers, and kids to undertake. Understanding where to get resources can help to calm some of your concerns. Below is a list of resources that could help:
Virtual learning scholarships
For some households, a virtual learning scholarship could help your child receive the resources, support, and teaching assistance they need.
Support programs
Support programs come in many forms. It could be community opportunities, child care, or school programs for low-income families. Some of these programs available include:
Teacher and school resources
Teachers and schools can access a bevy of virtual educational resources like:
Internet providers offering support to students and virtual learning
Families who need assistance in accessing the internet can do so through these initiatives:
Students with special needs
For families needing resources in this area, you can turn to: