5 Modern Wallpaper Ideas for an Updated Look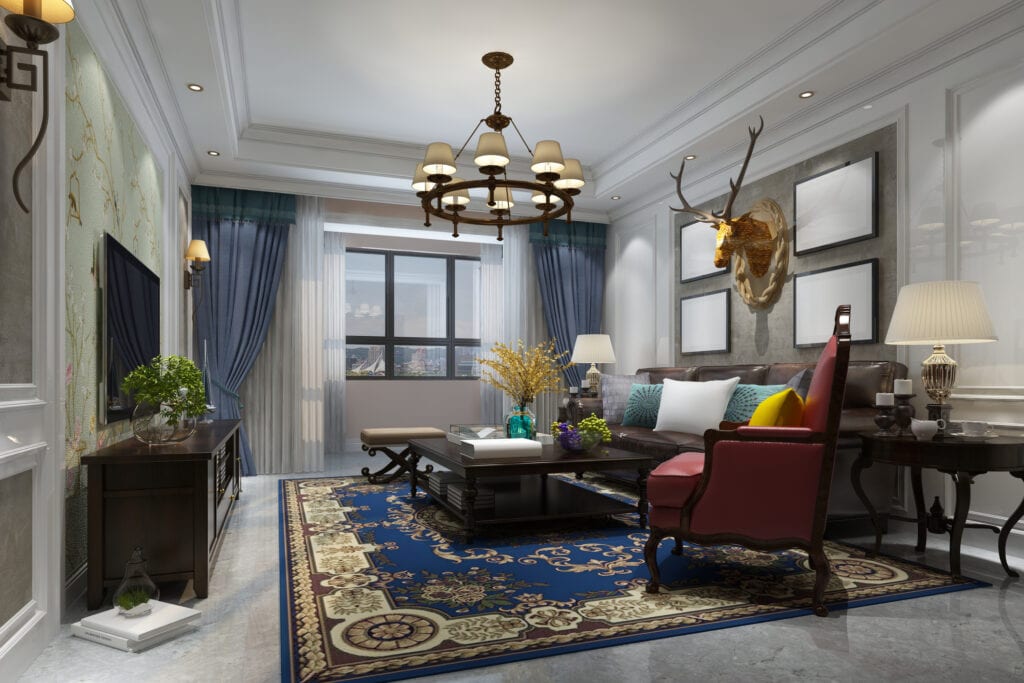 For a while, wallpaper was seen as something that would only be in the most outdated of homes. It was associated with large floral prints from Victorian styles or strange patterns that only your grandmother could love. But that's changing. It's possible to use modern wallpaper in a way that is stylish, updated and sleek.One of the benefits of wallpaper is the sheer amount of choice in styles. This means you can find a style that works even in the most modern of spaces. Wallpaper can be as muted or bold as you want, depending on your style. Take a look below to see how to use modern wallpaper designs in your space.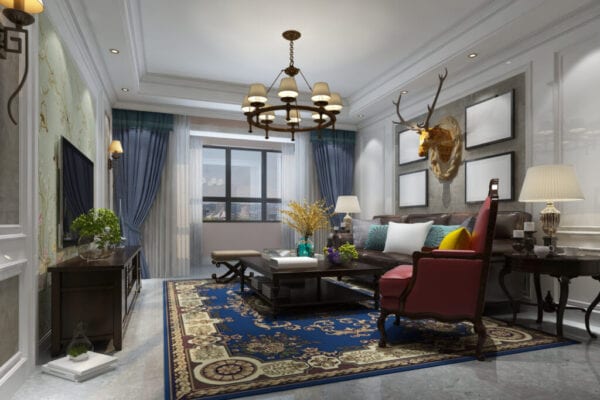 Explora_2005 / Getty Images
Choose neutrals
Wallpaper is usually what someone pulls out when they want a wild design on the walls, but they don't want the hassle of painting it (hence its reputation for being gaudy). But wallpaper also comes in more muted styles. If you want your wallpaper to be on the more modern side, try going for a neutral shade.Neutrals are a mainstay of many modern spaces, as they allow the style to not become outdated next year. There's something truly timeless about neutrals. As an example, the photo above shows a textured wallpaper that gives depth to the surrounding white ceiling and walls.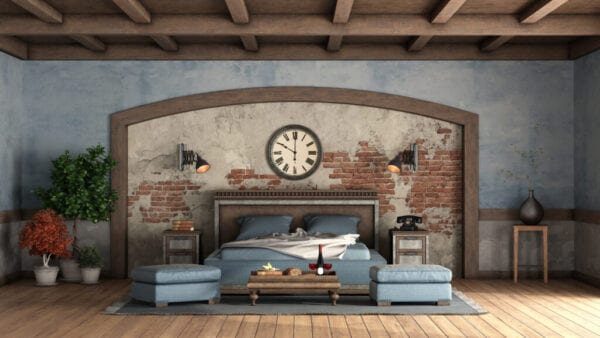 archideaphoto / Getty Images
Use deep, subdued colorings
Another idea for modern wallpaper is to use a deep, saturated hue. Wallpaper is great for giving these hues some subtle texture, like in the photo above. This transitional space is enriched by the deep royal blue that sits behind the oriental art. A royal blue pillow brings the shade into the rest of the space. Meanwhile, a lighter blue sofa matches the wall without blending into it, making this space an all-around great example of how to work with a color scheme using wallpaper.Because wallpaper is so customizable, it's easier to get the exact shade you want. Often, with paint, the shade underneath contributes slightly to the new color unless you slather on many coats.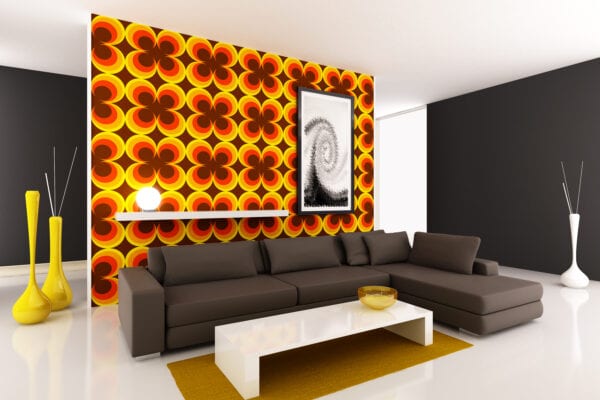 tulcarion / Getty Images
Try artistic and funky styles with modern wallpaper
The modern wallpaper style above shows you don't necessarily need to avoid patterns in wallpaper. You can still go as bold as you want. Try going for a contemporary pattern like in the photo above. By combining it with trendy art, your bold wallpaper can add to the fun, artsy vibe of a space.Mixed textures like the smooth, light ceiling and natural wood floor give the space a further updated look, as mixing contrasting textures is currently a huge trend in design. Also, shots of bright color, like the red dresser with its minimalistic design, help this space look more bold and modern. Bright accent colors are a huge trend in modern design.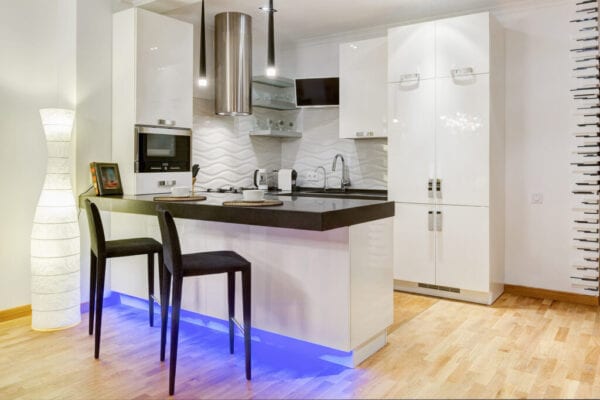 Artserstudio / Getty Images
Go light
Large-scale floral patterns also aren't completely out the window in modern styles. The photo above shows how this modern, light space still kept a large-scale floral wallpaper. By going for a light design, the floral pattern accents the space rather than looking gaudy and outdated.Light color schemes, in general, make any room look modern and updated. They also have the benefit of opening up the space visually. So any light wallpaper design can work if this is the feel you want to achieve. You could choose a floral pattern, you could go for a geometric design or even opt for a solid light shade.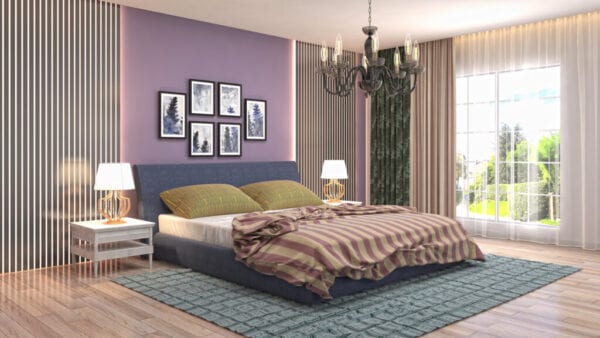 Stockernumber2 / Getty Images
Use black and white artistic prints
Black and white neutrals are another style that just screams modern. High contrast color schemes tend to be a hallmark of modern styles, and black and white create the ultimate contrast. Choosing an artistic wallpaper with a black and white design is a good way to get a stark, modern look.One such idea for modern wallpaper, as shown in the photo above, is to go for a black and white tree pattern. The black and white color scheme reflected in the bedding and dressers gives cohesion to the space. The black and white design of the trees also makes them look slightly abstract and artsy, rather than a colored naturalistic style that might make the space look more like a country design.What are some of your favorite mern wallpaper ideas?