Minimalism in Interior Design: Less is More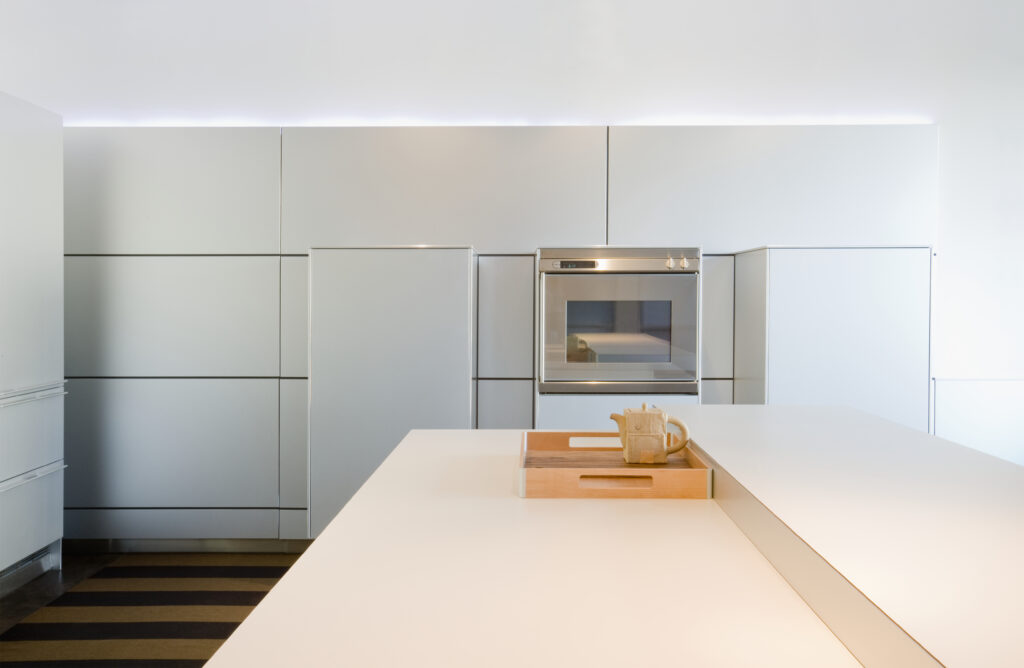 Stark, cold and boring? Simple, sleek and sexy? Regardless of how you view minimalist interior design, there's more to this widely embraced concept than most of us think.Delving into the theory of "less is more," we need to rethink minimalism as not just a plain white box or cool ultramodern space, but as a concept that simultaneously showcases exceptional functional design while artistically creating a simplified way to live.Minimalist design started in the 20th century as a reaction to traditional and overly wrought classical details. In a nutshell, it's design that's stripped down to its essential purpose and identity by eliminating everything unnecessary. This pared-down aesthetic exemplifies simplicity at its best.Designers from all fields started embracing simple, clean design. Cars, electronics and architecture became more streamlined, a trend that continues in almost everything we appreciate today. You can thank minimalism for your sleek, compact and uber-functional iPhone. [caption id="attachment_48202" align="alignnone" width="2560"] Mint Images/ Getty Images[/caption]
The Intersection of Form and Function
One of the first to embrace minimalism is
Mies van der Rohe
. In fact, the term "less is more" came from the German architect and educator, who used glass, steel and wide-open spaces to create his unembellished modern visions. His use of crisp lines and well-placed rectangle shapes created a sense of order.Accordingly, creating functional design elements in the most compact way is key in minimalist design. Take a simple rectangular floating wall. In many cases, it divides a space and doubles as a closet or concealed storage piece. But it also stands on its own as a piece of art and a focal point.Eliminating clutter and extraneous objects is also a hallmark of minimalist interior design. This simplicity allows the focus to remain on the room's purpose and function, and on the beauty of its carefully selected furnishings.Similarly, keeping color combinations to a minimum further enhances the serene and balanced environment. This doesn't necessarily translate to keeping everything black and white. Pops of color, monochromatic hues of any color, and layers of textures such as wood and wool work well in any minimalist space. [caption id="attachment_48204" align="alignnone" width="2560"]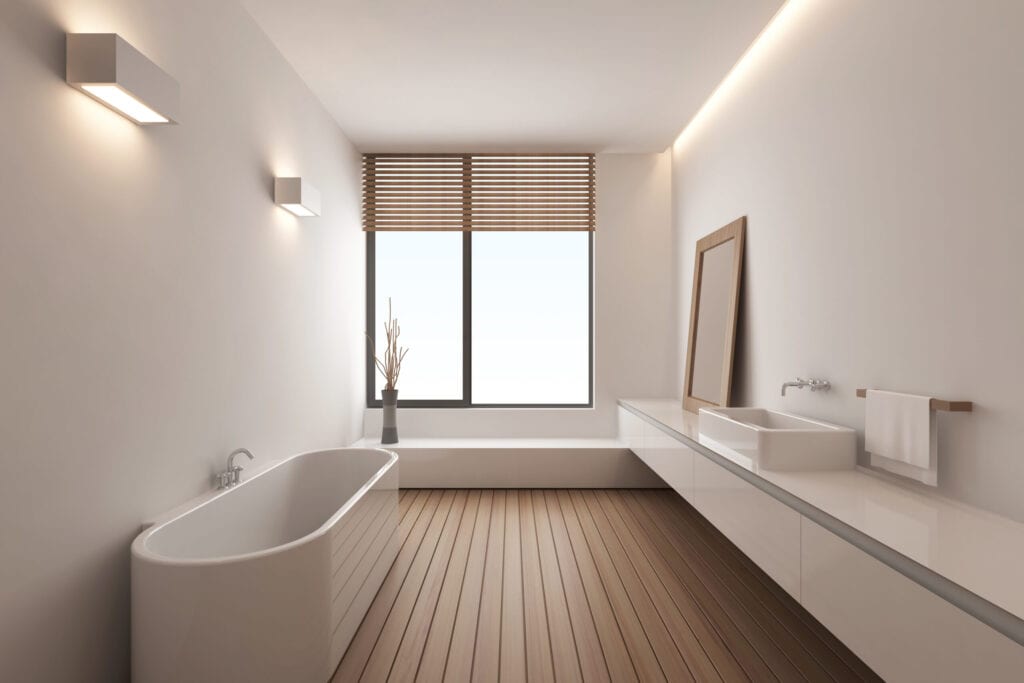 deliormanli/ Getty Images[/caption]
Why Minimalism Works
Minimalism not only looks great, it also has several benefits. First, an uncluttered, clean space is known to increase our happiness and health. Not being able to find something easily is a surefire way to dampen any mood and increase stress.Next, having something streamlined and designated for one purpose — without all the bells and whistles and multi-functional purposes we have grown accustomed to — creates a neat, fluid and relaxing environment.Another obvious benefit: Streamlined furniture gives you more space, even in the smallest rooms. Plus, a calm palette or limited color choice makes a room feel serene and less chaotic. Finally, less of everything means more money in your pocket. [caption id="attachment_48206" align="alignnone" width="2560"]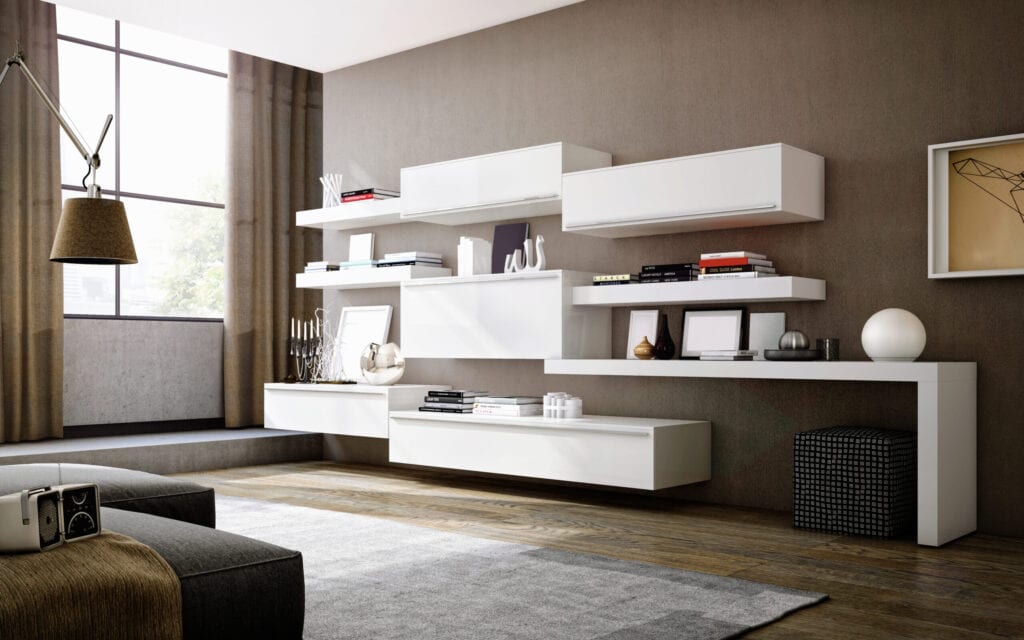 Romy Tesei/ Getty Images[/caption]
How to Embrace It
Even if you are a traditionalist and love your curves and frills, you can embrace some tenets of minimalism for a happy and healthy home. Here are a few tips:
Declutter Your Home
Who couldn't use a little decluttering? Living in a clean and clear space isn't just minimalist, it's healthy. If you have accessories or other objects lying around that are just gathering dust, consider donating them.The same goes for old photos in outdated frames. Try consolidating them into a digital frame, or putting them in matching frames and creating a
gallery wall
. When you start clearing surfaces, you'll immediately feel new life breathe into the room.
Streamline Your Furniture
Do you need every piece of furniture in each room? If there is a lonely ottoman just waiting in the corner for a non-existent guest to sit on it, remove it.Is your coffee table unnecessarily large? Try replacing it with a smaller one. Every piece of furniture that you remove or downsize will open up the space.
Simplify Your Color Scheme
Look around the room. Including accessories, artwork, rugs, window treatments and even furniture, how many colors are there? Simplify your color scheme by eliminating extraneous colors and keeping it to two or three colors.Try layering the same color in different textured pieces; for example, put gray wool pillows on a gray sofa. Or, if you already have a neutral room, add a pop of color for an artistic focal point.
Focus on Function
The focus of a room is often created by the furniture and accessories in it. Disjointed wall art or overdone window treatments, for example, don't necessarily enhance the function of a space; they distract from it.That's not to say that you can't create an artistic feature in a minimalist room. Just do it with a piece that adds to the function, such as a handsome light fixture above an empty dining table, or a brightly colored piece of furniture. When embracing minimalism, ask yourself: Is this absolutely necessary?Minimalist spaces are known for balance and simplified beauty. For a healthy, less chaotic and aesthetically peaceful home, embre a minimalist design.