The 10 Coolest Tiny Studios We've Ever Seen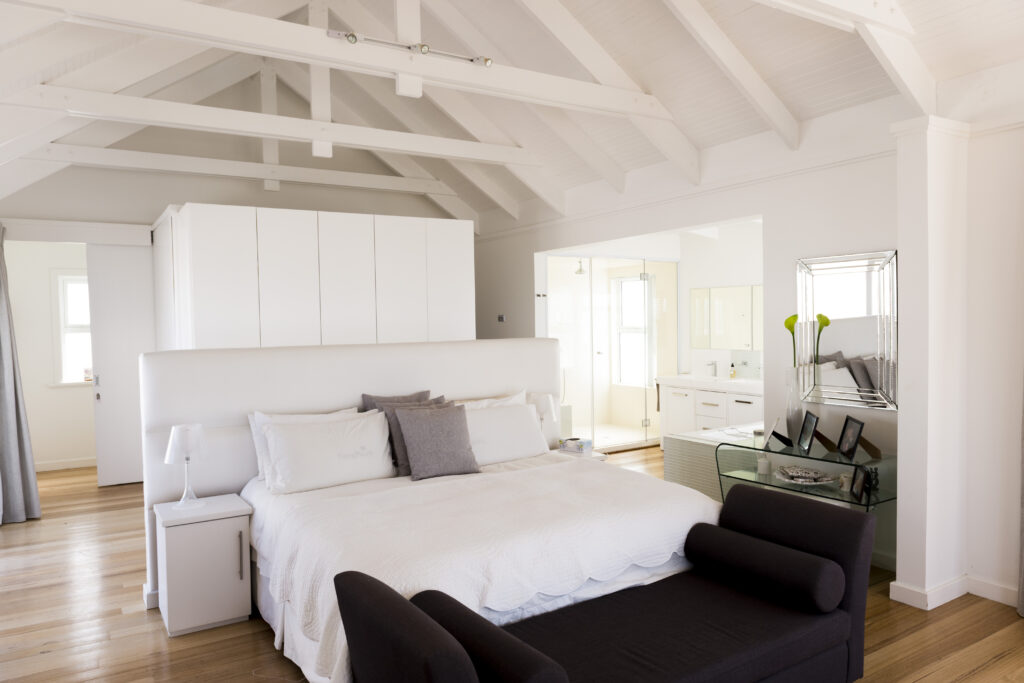 Small apartment living is getting better and better, and we've got a roundup of 10 tiny studios to back up our claim. They're all under 350 square feet, but, with high ceilings that make it possible to build upwards instead of outwards, these little living spaces have enough features and functionality to let you live small and stylishly. They're modern, minimalist, and maybe even cooler than big, fancy houses. You be the judge.
This 20-unit tiny studio project in the UK features spaces centered around a smart, sleek bookcase as a room divider. It separates the bedroom from the sofa and kitchen area, while the center panel rotates to display the flat screen TV on either side.
Batiik Studio, a French design firm, converted a 320 square foot space into a chic, tiny studio for about $40,000. Plenty of storage is hidden under the stairs and in the closet unit, built into the black box next to the bathroom.
Architect Rick Joy created a sexy New York studio where the bed can be enclosed with linen curtains. Although the space is small, the finishes are of the highest quality, giving the tiny studio a luxury feel.
This 345 square foot studio was created by Cloud Pen Studio. The sleeping area is divided from the rest of the space by a closet/bookcase unit. Integrated lighting, high sheen floors and stainless steel appliances create a light and reflective space.
Architect Ewa Cherny built an awesome tiny studio apartment in Wroclaw, Poland. The coolest feature is the bookcase, which doubles as the staircase to the sleeping loft. The light, airy space highlights a sharp combination of natural wood tones, whites and black.
Concrete Architectural Associates designed this space for the Zoku Amsterdam long-stay residence. The 269 square-foot loft shown above has a flexible floor plan and a sleeping space covered in slats, for privacy.
Designed for a couple and located in Moscow, Russia, architects Ruetemple managed to fit plenty of storage nooks into the small space.
This London studio features one of the coolest bed ideas ever: a floating bedroom suspended just under the studio's skylight. Even cooler, the skylight opens onto the roof for al fresco sleeping.
It may come in at just 320 square feet, but it's big on style. The modular furnishings are elegant, and the cleverly-designed central pod serves as a bedroom on one side and kitchen on the other.
Interior designer Tatyana Bobyleva converted a small, raw space into an elegant studio that's a fusion of Austrian ski lodge style and industrial design. Because the space is small, the designer could splurge on higher-end finishes and furnishings for quality over quantity.These 10 tiny studios offer plenty of ideas on how to live in a smaller space without sacrificing style or comfort. Which one is your favorite?