Ceiling Tips Every Homeowner Should Know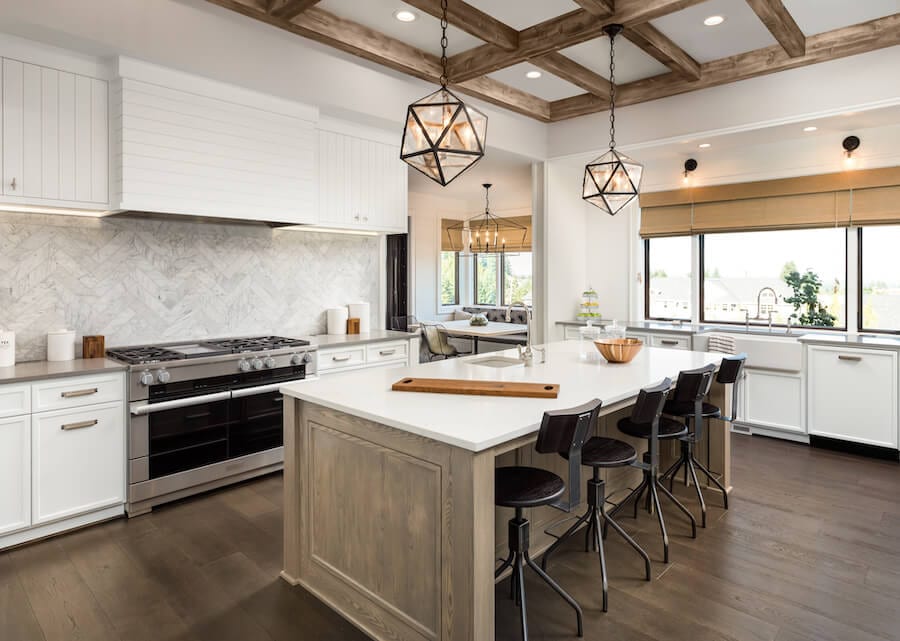 Our ceilings are the unsung heroes of the home, but they're so much more than that. We don't give them much thought unless there is a problem, but your ceiling can do much more than act as a fifth wall. 
5 superpowers of a great ceiling

[deals-hub-ad]
Helps to control odor

Can lighten up a dark room

Adds an unexpected accent color

May reveal hidden problems in your home

Can make a small room look larger
Did you know your humble ceiling can do all that? This area of your home doesn't require a lot of maintenance, but there are things you can do with your ceiling that will benefit your entire home. Here are the ceiling tips you may not know:
Your ceilings should be cleaned (really)
Washing your walls isn't a typical to-do list item, even for spring cleaning. Most walls get washed before painting or when we move out. Ceilings are definitely not on a regular cleaning rotation in most homes, but there are situations where it makes sense to add them to the list.
Our ceilings can trap odor, grease and dust as they rise around us every day. Homes with wood-burning fireplaces, smokers or pets can benefit from ceiling cleaning once or twice a year. Cleaning your ceiling can be done with an all-purpose cleaner, water, a ladder or step stool and lots of towels. DIYing your ceiling cleaning is not an easy process, so many homeowners call in a professional to do the work.
Ceiling paint color can make a big impact
Ceiling paint color may be the last thing on your mind when you move into a new home. Ceilings have been traditionally painted bright white, which is a simple look that can lighten any room. Today's builders often prefer to use one neutral color throughout their homes, including the ceiling. A completely neutral paint color on walls and ceilings creates a relaxing and effortless look in every room — but it can also look a little generic.
Ceiling color trends are moving away from the all-over neutral look and into using your ceiling as an accent wall. Choosing an accent color for your ceiling is a great way to incorporate a rich color that you may not want on your walls. Foyers and dining rooms are excellent locations for a ceiling accent color.
Reclaimed wood is a hot trend for ceilings
Painting an accent color is just one way to personalize your ceiling's look. With the popularity of modern farmhouse decorating, reclaimed wood is showing up on ceilings everywhere. If you love the look of reclaimed wood for a ceiling or wall, there are wood paneling products available that can give you that rustic vibe without the hassle of heavy boards. Redesigning your ceiling with light-weight wood paneling is a fun weekend DIY project that can totally change your home's style.
Ceiling paint sheen: you have options
Choosing the right paint sheen for your ceiling doesn't have to be a challenge. Most builders and designers choose matte or flat paint for ceilings. Paint with less reflection hides imperfections and gives ceilings a smooth and soft look. If you'd like a little more brightness or light reflection, eggshell finish is more lustrous without being too shiny.
If you're hoping to bring more light into a room by using a high- or semi-gloss ceiling paint, it can backfire by creating glare, taking away from your wall color. A ceiling paint color that is one to two shades lighter than your wall color can lighten your room more comfortably.
Your ceiling can reveal clues about your home's condition
We rarely notice our ceilings until we spot a problem. Check your ceiling regularly for cracks, discoloration and surface changes. A regular look at your ceilings can help you identify changes in small cracks that may be getting larger and require professional evaluation for structural issues.
Water spots can appear when your roof or plumbing is leaking, so they should be investigated right away. Once a repair has been made and the ceiling has dried out completely, it's okay to repaint. Repainting the ceiling after the damage has been corrected will help you recognize future problems.
Ceilings can bubble or swell when water damage is accumulating from above. This is an urgent issue for your ceiling and may indicate an active leak that is more extensive than just that one area. The fix for an active leak can include plumbing or roofing, removal of wet materials and replacing drywall in your ceiling. If you're a seasoned DIYer, you can handle some or all of that work depending on the source, but don't hesitate to hire antractor if it's out of your comfort zone.