Create Some HER Time With Woman Caves and She-Sheds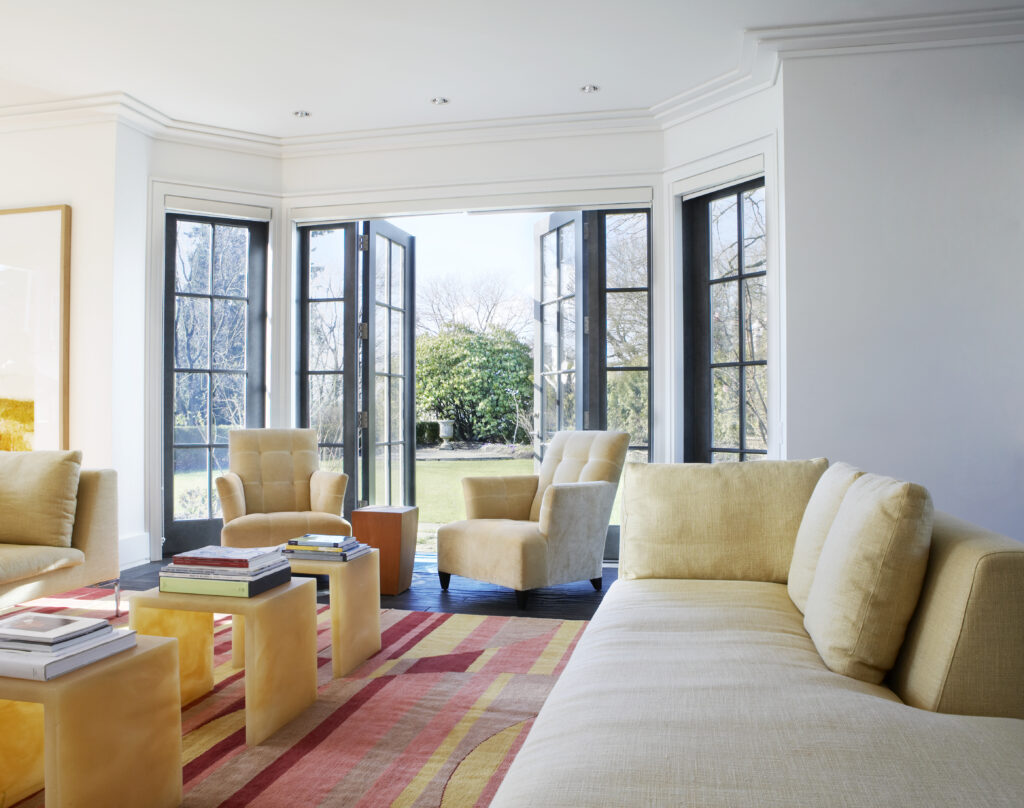 When they want a timeout, men have been able to retreat to the man cave, the garage, the shed, or other areas usually uninhabited by their family members. Women also deserve a place to escape and have some quiet time alone (or with other women). Whether it's a place to relax, work, read, craft, sleep, or just sit and do nothing, women are creating their own spaces. Below are some woman cave ideas, she-shed inspiration, and tips for other relaxing spaces that women can design and decorate solely for their pleasure. And yes, if you're wondering, "what is a she-shed?" we'll answer that for you too.
Basement retreat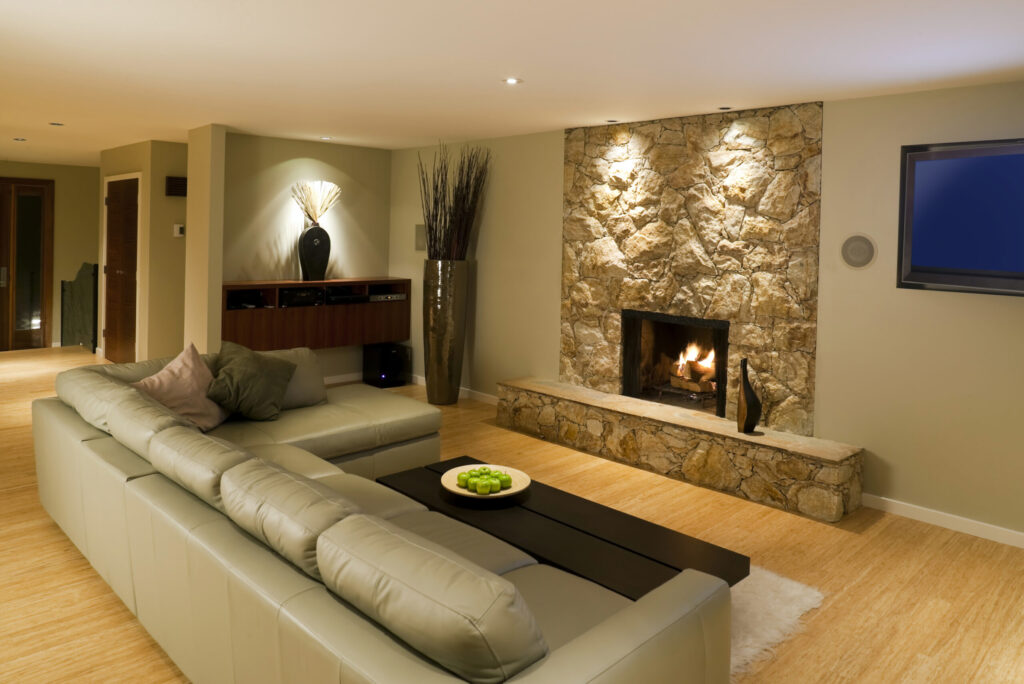 A basement woman cave should have everything a woman needs to relax and spend time alone – or entertain friends. Basements are known for their enclosed feeling — which you can play up when creating a basement oasis. Treat a basement space as a space to tuck yourself away and be cozy. Outfit it with a comfy couch and chairs, plenty of throw pillows, deep colors, and a big entertainment center, perfect to get lost in a movie. You can even add a bar area or small kitchenette with a fridge to house your favorite snacks and beverages.
Craft room retreat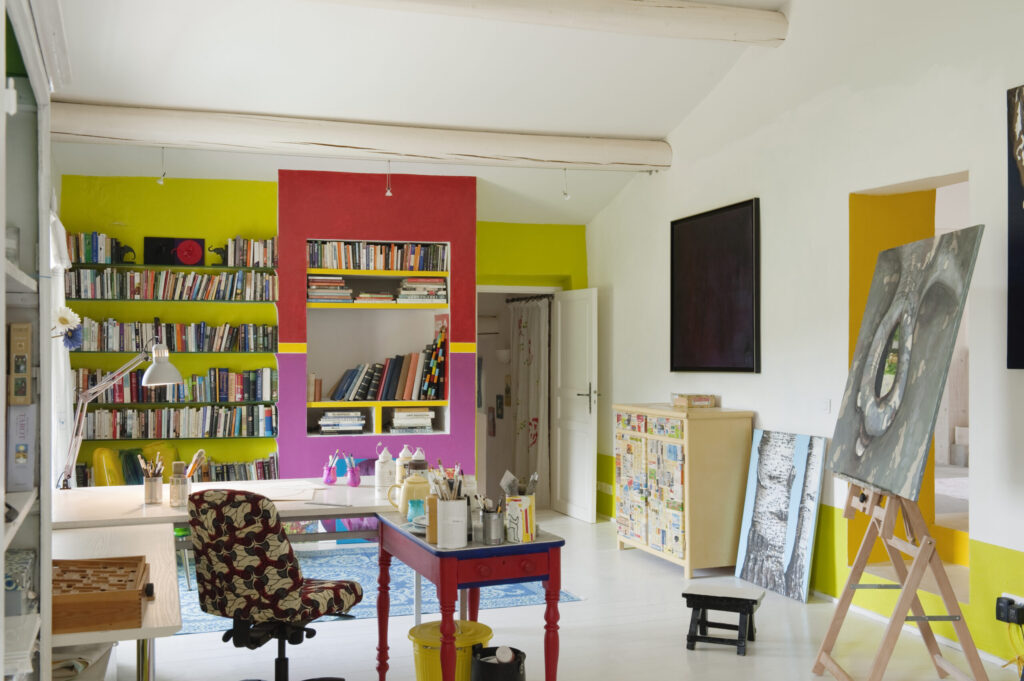 A craft room getaway should be stylish and functional. For the focal point of the room, opt for large, sturdy tables with plenty of work space. Though you'll probably spend time standing and moving around while you craft, you'll also want some seating: a task chair that you can move around easily in, especially while you're at your table, but also a more comfortable chair you can lean back in if you're working on something like knitting or needlepoint. Plenty of storage allows you to host all your craft supplies out of sight and avoid clutter. But don't be afraid to have things out on display! You are crafting, after all, and you should show off your work.
Reading nook retreat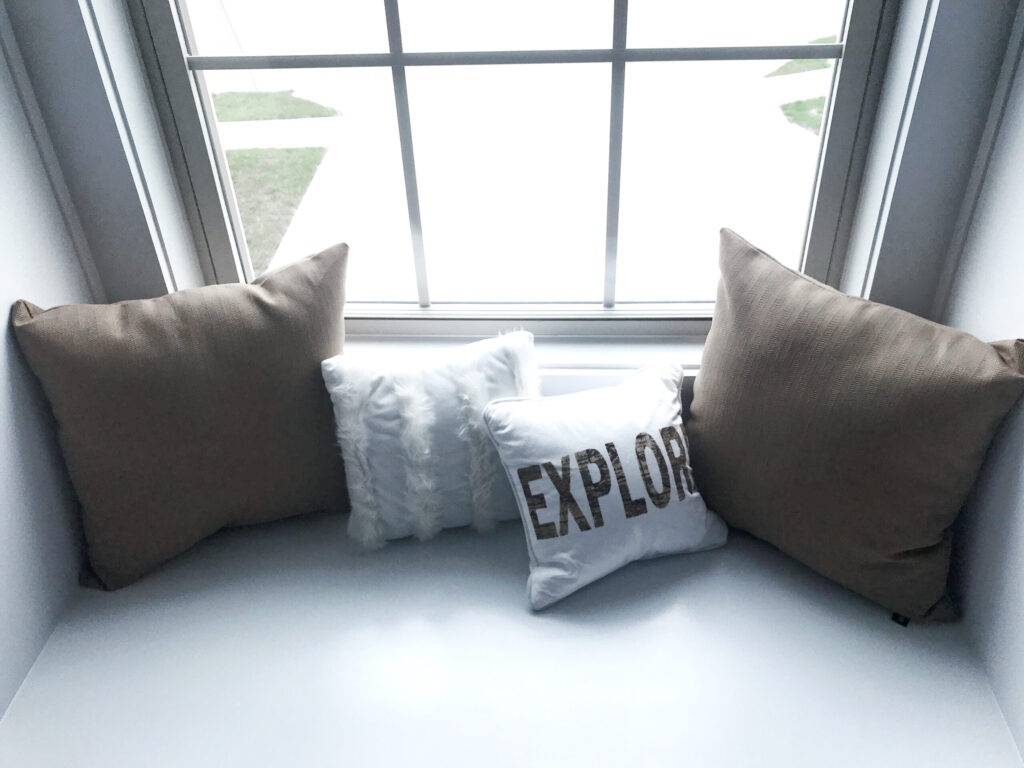 Consider carving out some room in your home to create a small library. This is an opportunity to make a really cozy reading space for yourself. We're talking faux fur rugs and pillows, plush chairs, fuzzy blankets, and more! Ideally this spot is somewhere in your home that gets some good light from outside, but if you don't have natural light, look for lighting that will give you enough to read by without being too harsh on your eyes. You also want plenty of storage shelves, of course, because your books have to go somewhere.
Here's another idea for a reading nook. Just carve out a space on your front porch. You can use plywood to create a bench seat – and ply-bead panels painted white create architectural detail. Cover the bench with foam and your favorite fabric. Add a few pillows and a comfortable throw to create a cozy area. The plants and natural light help to create a serene retreat.
Powder room retreat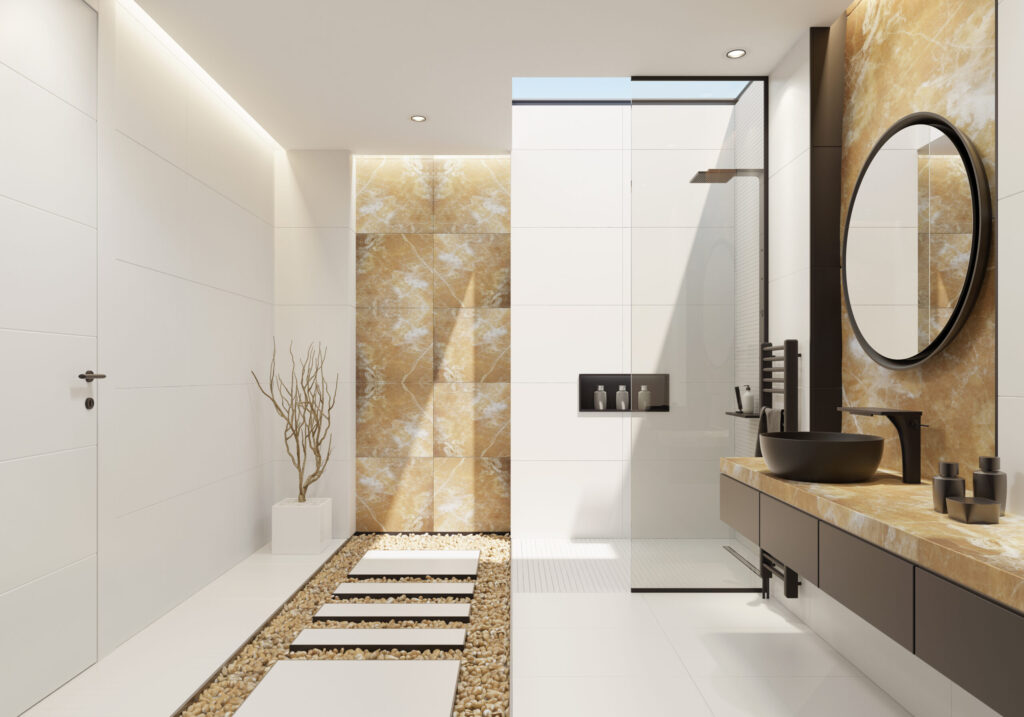 If you have the space in your home for a powder room or vanity area, this could make a really lovely little place to sit and be by yourself. Whether it's to display your purses or your perfume collection, the most important part of your powder room retreat is something comfortable to sit on. Alternatively, you can make this spot your at-home spa. Everything you could ever want in a relaxing bathroom; whether it be a giant tub or a luxurious open shower with a skylight- make this room your own.
She-sheds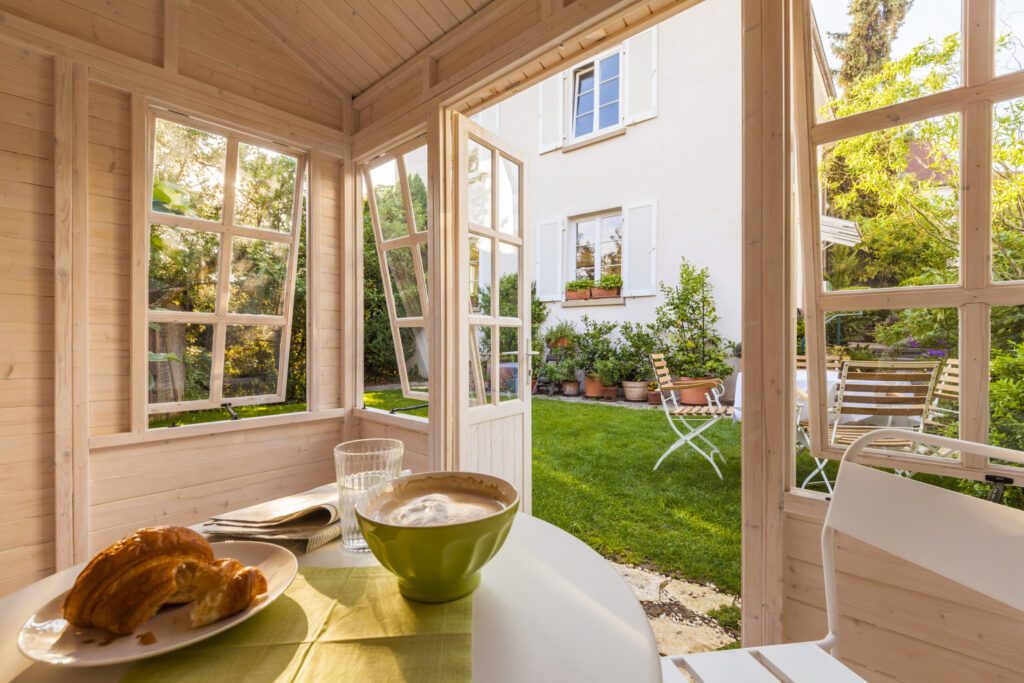 She-sheds allow women to create a space separate from the main house. You can purchase a standard storage shed and add your own style to it, or it can be a DIY project. If you're looking for she-shed ideas, here are a couple of options, but keep in mind that you can use your she-shed however you want; it's more than fine to just make it a comfy space with no other purpose than to be your retreat.
Guest room she-shed
You can design a she-shed that doubles as a guest room while you're not using it as your getaway. Think of it almost like a guest house, on a much smaller scale. Because it's your she-shed, you should decorate it with your happiness in mind, with slight consideration for how it will double as a space to sleep a visitor. This means that the she-shed will need to be big enough to fit a sleeping arrangement plus room to maneuver. You can dress up the she-shed interiors however you like, maybe with some paint or wallpaper, some comfy seating, and decor.
Studio she-shed
You can make a studio she-shed that can be tailored to whatever you need: art, yoga, music, etc. A standalone she-shed for any of these options will give you the privacy that you probably want while you're exercising or creating. Plus, if you need an art studio and you want grabby hands to stay away from your projects, keeping your creations in your she-shed is an optimal solution.
Entertainment she-shed
Like the other hideaway options, a she-shed designed for entertainment can serve a few purposes. It can be your movie room and be designed similarly to a basement retreat. Fill it with comfy seating, surround sound, and a high-tech entertainment center. Or your entertainment she-shed could be designed for entertaining small parties. Do you have a women's group who has a game night? If not, maybe you can start one and host it in your she-shed. Put a table in there to fit your few friends, add a mini fridge and you're all set!
Frequently asked questions
Q:
Are there she shed kits?
A:
If you don't want to build your she-shed from scratch, you can find a kit to help you build it. You can buy them online or at a home improvement store.
Q:
What are she sheds used for?
A:
She-sheds can be used for whatever you want them to be used for. They're designed to give women an escape from their home and provide respite in a comfortable and cozy space.