Exclusive! The Property Brothers Describe the Ultimate Man Cave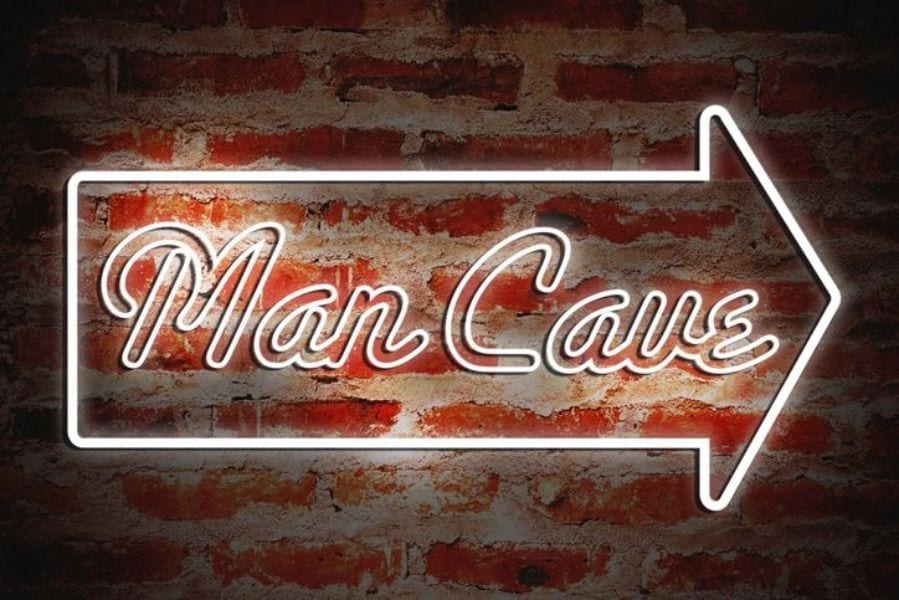 The products featured here are independently selected based on thorough research from our editorial team. If you buy something through links on our site, we may receive a commission.
Drew and Jonathan Scott, hosts of HGTV's uber-popular Property Brothers and Brother vs. Brother, don't have a lot of time to relax. In addition to being TV personalities, they're co-founders of Scott Brothers Global, have written several best-selling books and are expanding their collection of home goods.
However, they took time out of their busy schedules to tell Freshome what they consider the ultimate man cave and offer tips on how to create it.
Do Your Own Thing
"I believe all men – and women – need a place to hang out," Drew says. He believes the perfect man cave has to be tailored to whatever you most enjoy. "If it's sports, then you need the big screen TV, foosball, darts, pool table and game day food like nachos, hotdogs and beer." He also recommends the latest and greatest technology. "And don't forget a full wet bar – make it a place you never want to leave," Drew says.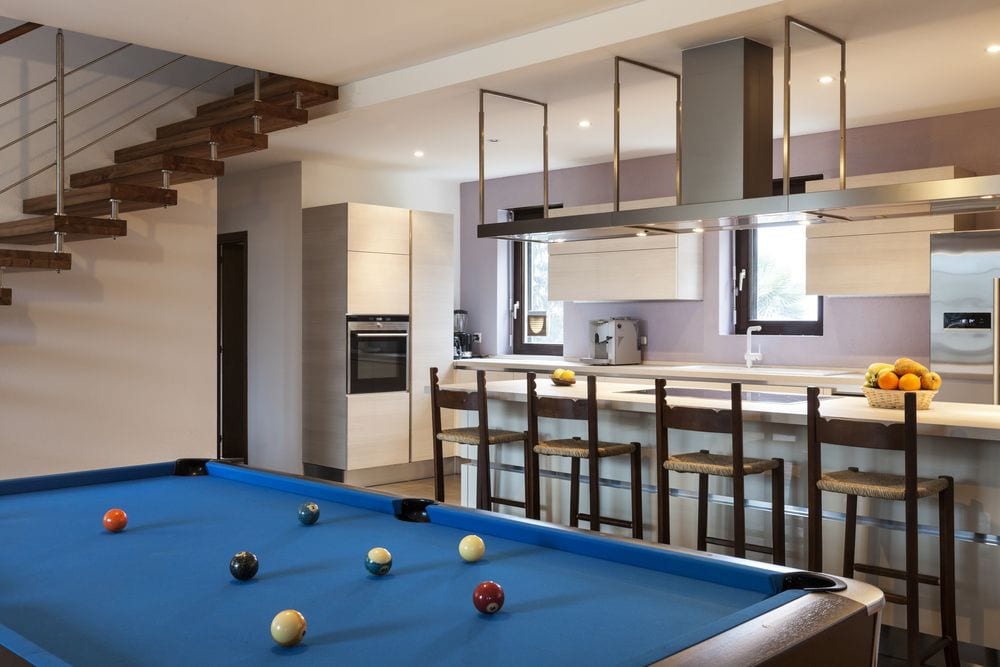 alexander zveiger/Getty Images
Location, Location, Location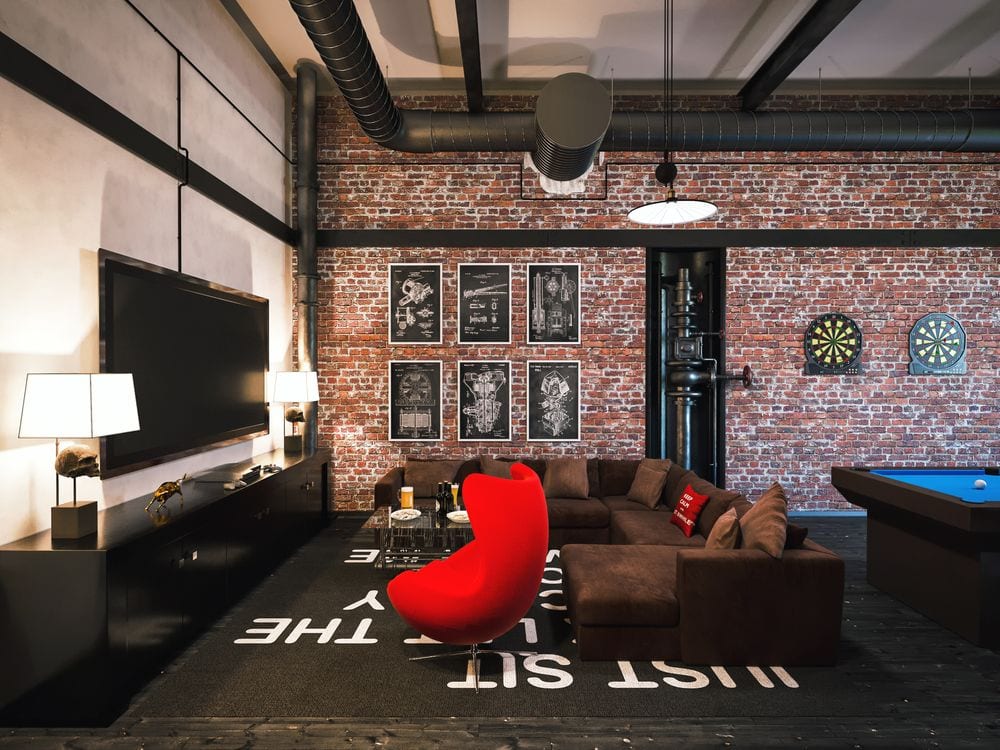 Richman21/Shutterstock
Most people would put a man cave in the basement – although garages are also gaining popularity. "A man cave doesn't always have to be in the basement or a garage, but it's a good idea to put a little distance between your house filled with family and your space for fun and friends," Jonathan explains.
But suppose you don't even have a basement or garage. What if you're renting and live in an apartment? How can you still create the ultimate man cave?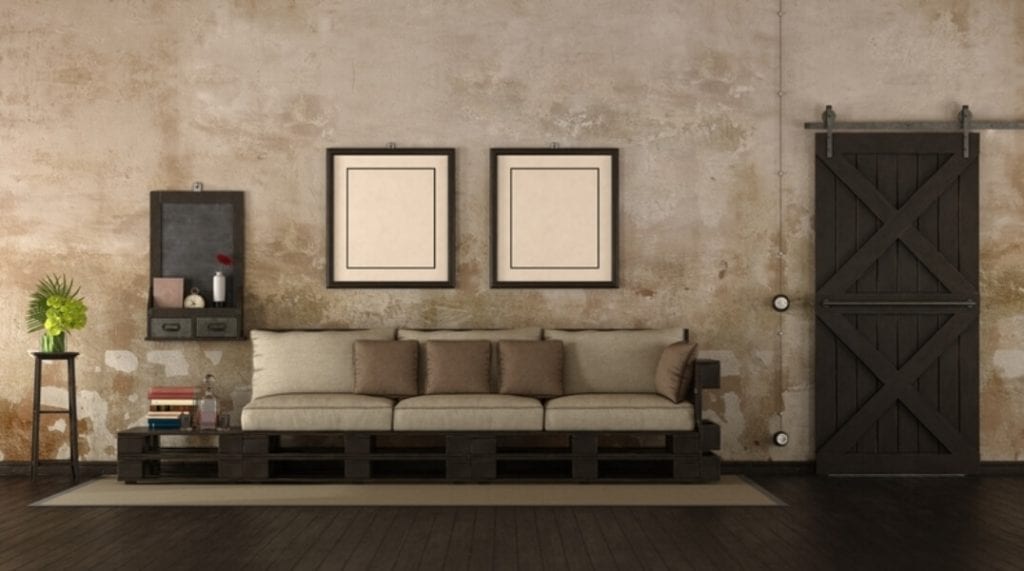 archideaphoto/Getty Images
"Take a spare room and make it yours – of course, getting permission from your better half first," Jonathan recommends. He says everyone needs a space to call their own. "Let your spouse have the whole apartment, but at least ask for that spare room to be yours," Jonathan says. "If you include a pull-out sofa or Murphy bed, it can double as a guest room." Jonathan says the room could be considered flex space to meet the family's needs, but also meet your man cave needs.
Built to Last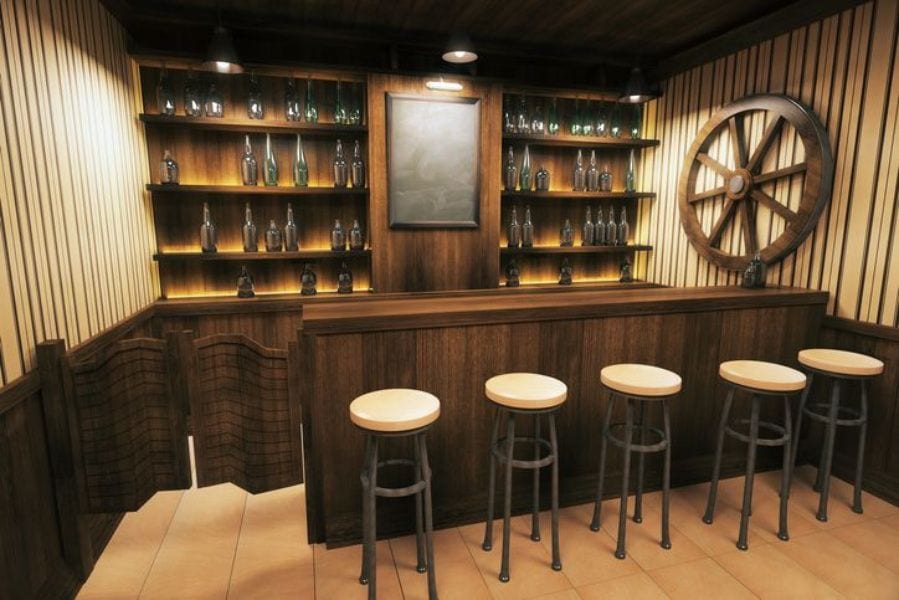 peshkov/Getty Images
Jonathan recommends choosing a durable floor that is also easy to clean. "There will be lots of food and drink stains, guaranteed everyone wears their shoes, and the last thing you want is to have all of that trapped in the carpet," he warns.
Light it Up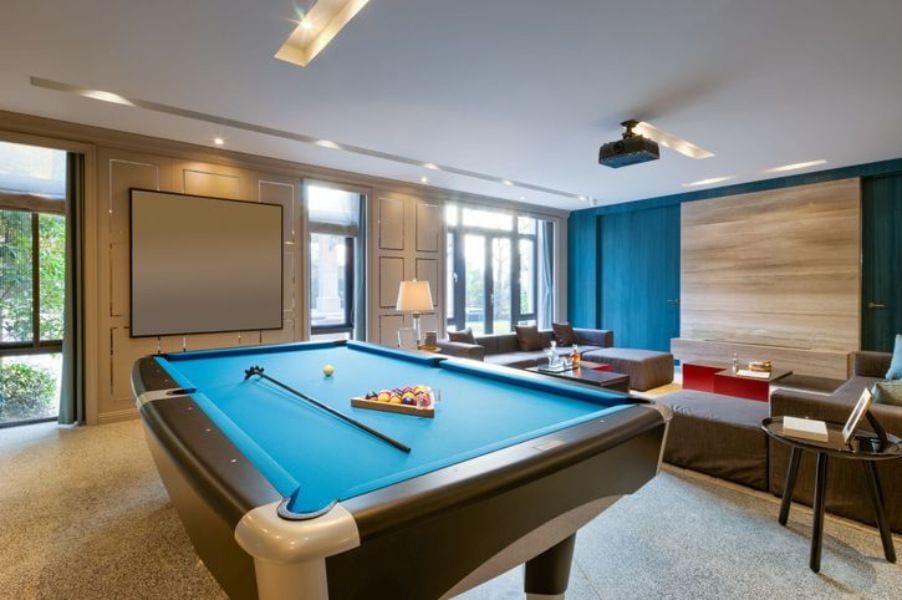 zhudifeng/Getty Images
Drew explains that a good man cave has several zones, such as a bar, gaming area, possibly a pool table, etc. "Make sure every defined space has its own feature light," he says. "And to add a little extra even lighting throughout, you can look at recessed lights, too," Drew advises. "Make sure everything is on a dimmer so you can set the right mood for game day or movie night."
Can You Hear Me Now?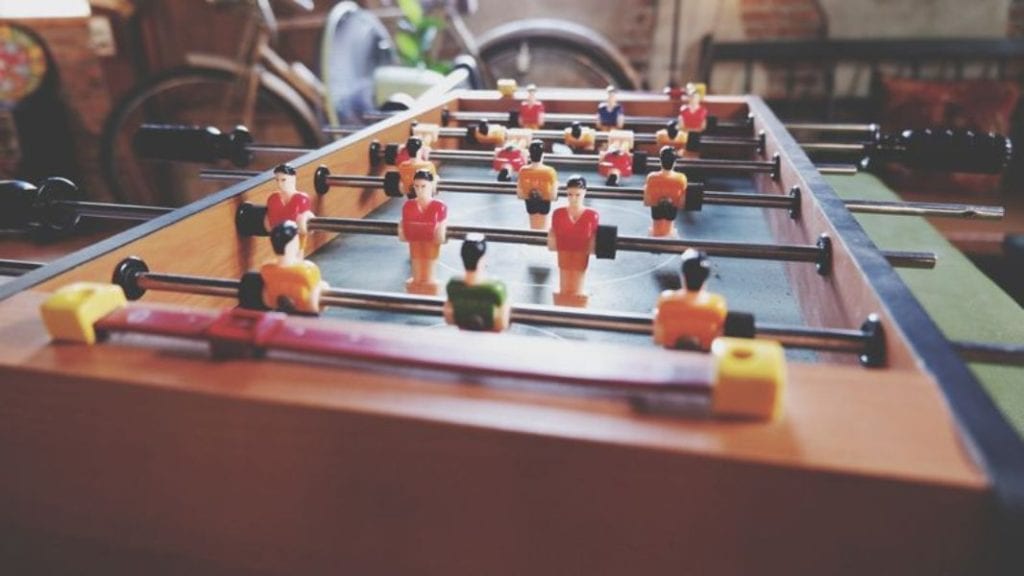 Siriwat'hn Tho Su Wrrn/EyeEm/Getty Images
"You can completely soundproof the room like a music studio if you want. However, I think that might be a little overboard," Jonathan says. "Just upgrade your insulation and maybe add a couple of sound panels on the walls since man caves are known to get loud."
The Ultimate Man Cave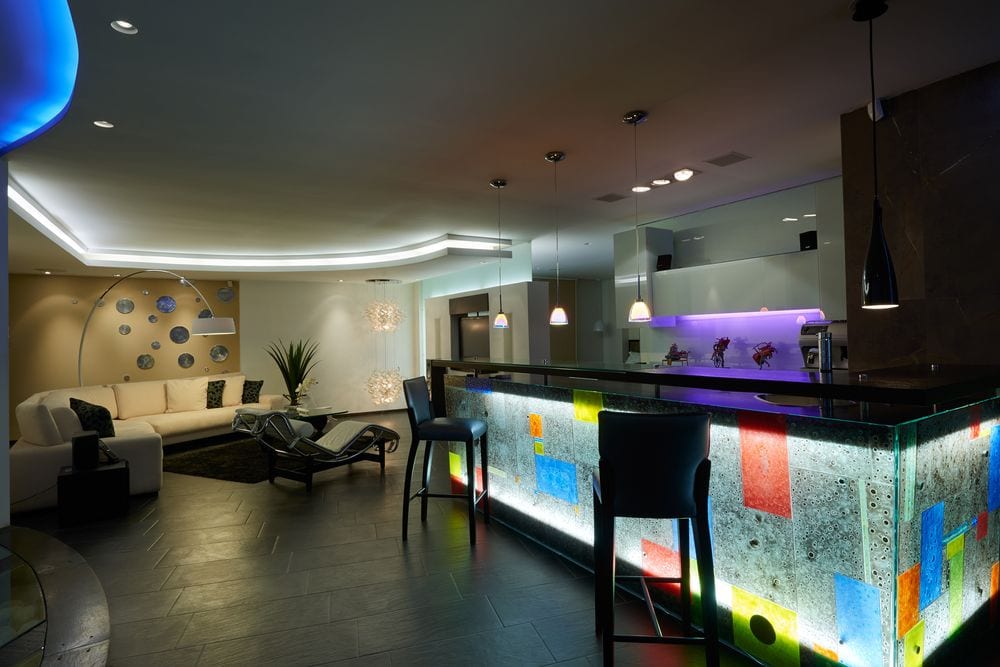 Santiago Cornego/Shutterstock
As you can imagine, the brothers have completely different (and bigger-than-life) visions for the ultimate man cave. "I like everything to do with sports and board games," Drew says. "So my man cave would have carnival midway-style activities, a great gaming table and an indoor putting green – game on!"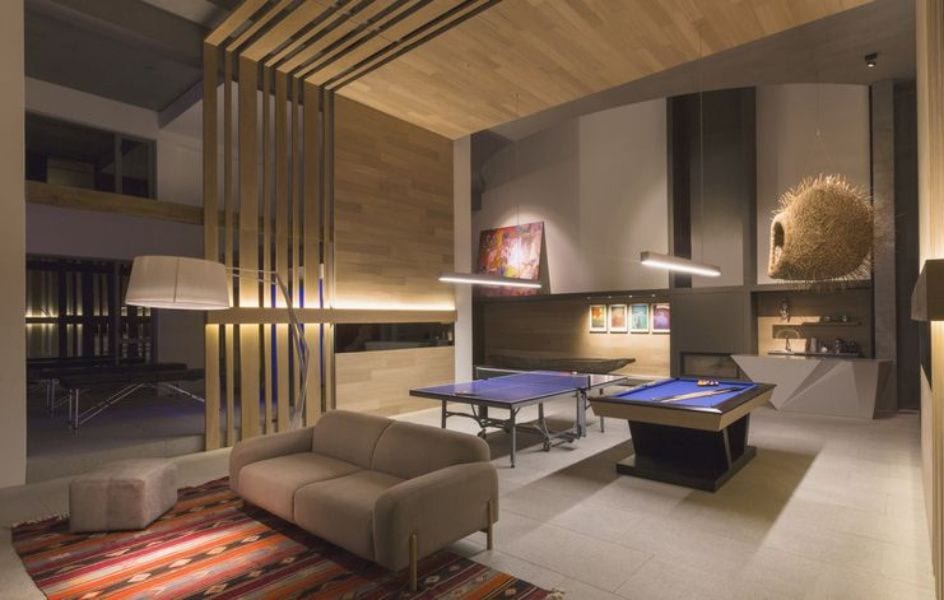 Hoxton/Tom Merton/Getty Images
On the other hand, Jonathan takes a more subdued approach. "Being an illusionist, my man cave would be a mystery to everyone," he says. "It would be like the Magic Castle in LA where only those I invite can come and see the secrets of Jonathan Silver!"
Want More of the Property Brothers?
One thing the brothers agree on: it's never too early to embrace your inner builder/designer. Drew and Jonathan recently wrote a picture book, Builder Brothers: Big Plans. The book follows the adventures of two young brothers who have plans for building something big. Sometimes, their plans go awry, but the youngsters learn the value of dreaming big and daring to try. The book will be available in the U.S. on Octer 2.