10 Wine Room Ideas You Can Recreate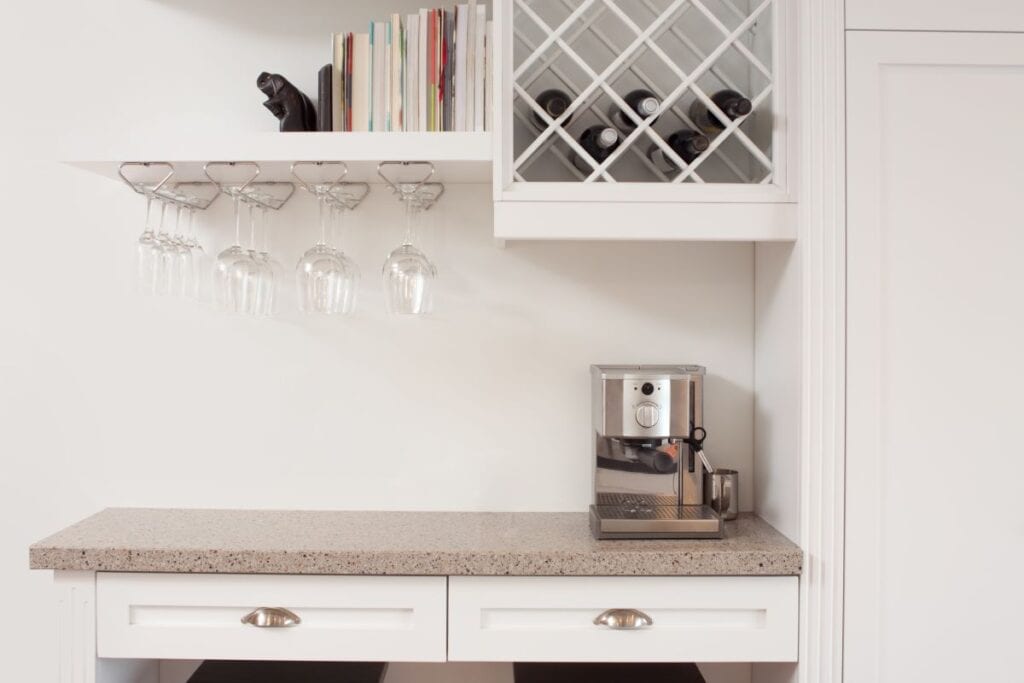 If you look forward to wine o'clock every evening, why not turn a spot in your home into a stunning home wine room or wine cellar? You don't need a large wine cave or hundreds of thousands of dollars to build one. All you need is a small area like a closet, pantry or corner to create your very own small wine cellar. These are some of our favorite wine cellar ideas, DIY wine room ideas, home wine cellar ideas, and even wine cellar ideas for the basement.
The secret to a successful wine room is climate control
Wine is delicate and doesn't do well with big temperature and humidity fluctuations. The most important facet in your collection of wine room ideas is how you're going to keep your wine in good shape. When it comes to wine cellar ideas and wine cellar ideas for basement, this is key.
It's all about keeping the temperature and humidity level in wine cellars from changing too much. The ideal temperature is 55 degrees F, give or take 3 to 5 degrees. This is why the basement is a great option for a wine room and why we've provided wine cellar ideas for the basement!
When it comes to wine room ideas, you have two options to maintain the optimal temperature and humidity in your wine cellar:
Invest in a good wine refrigerator, cooler or cooling system
Choose a cool, dry, dark spot for your wine cellar, away from windows or exterior walls, where the wine doesn't experience exterior temperature changes
Once you've got that sorted, it's time to create a space that's well-organized and inviting. Some other wine cellar ideas and cellar wall ideas for things you may want to add to your wine room include:
Now it's time for the inspiration for the most amazing wine cellars. Check out these small wine room ideas that rival the best wine cellars around. Cheers!
Creative small wine room ideas:
Create a wine room under the stairs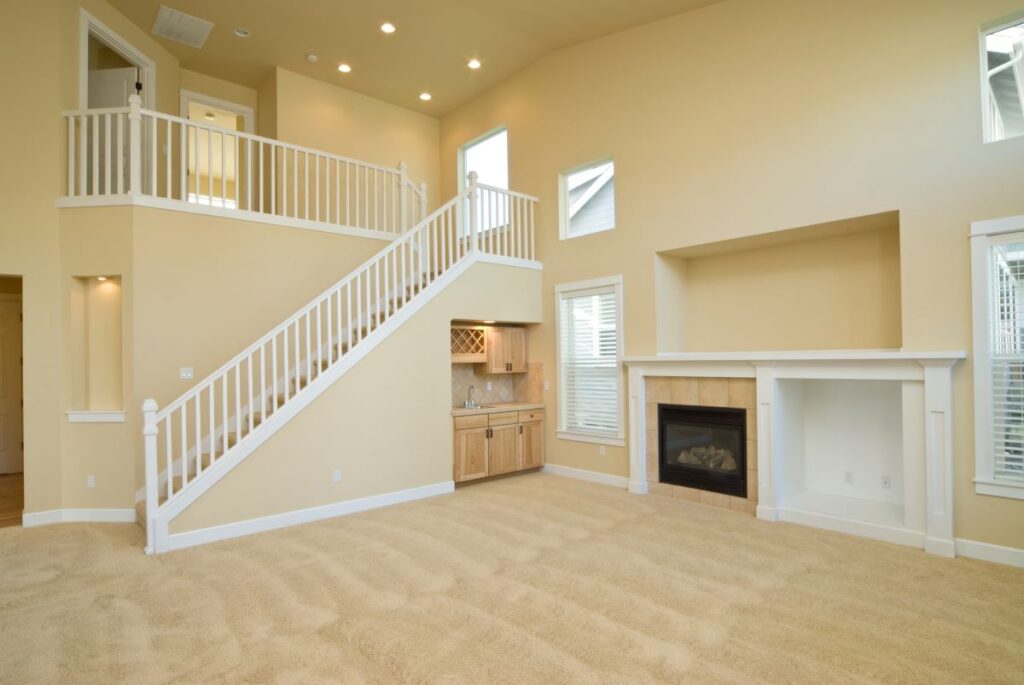 Small, discrete but so useful when entertaining. Having a wet bar and wine room under the stair is a sure fire way to entertain guests.
For the ultimate tasting room, add a bar table or lounge chairs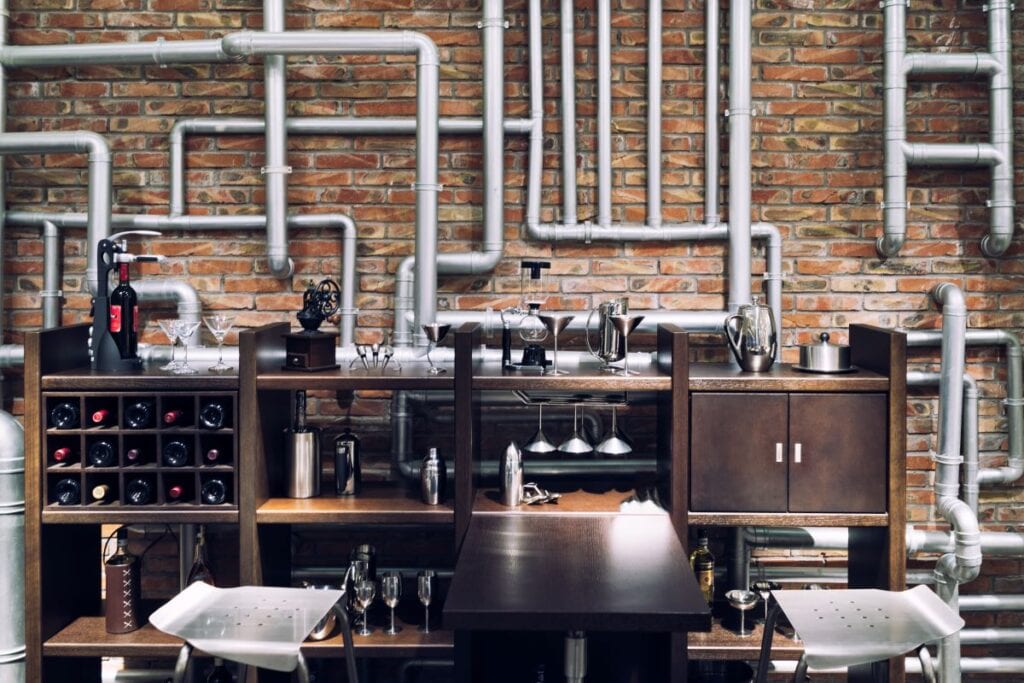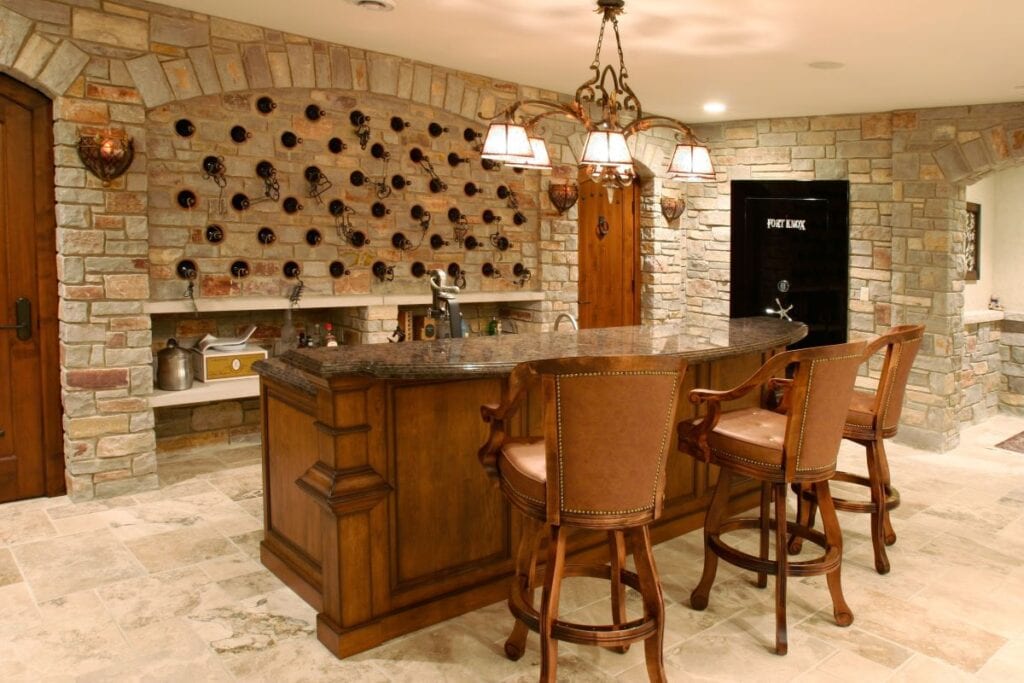 Take your wine room one step forward and include seating for you and your guests. You don't have to leave your home to have a good time at a bar anymore. Sit back relax and don't worry about having to drive.
Innovative wine shelves and glass doors enclose and display your wine cellar beautifully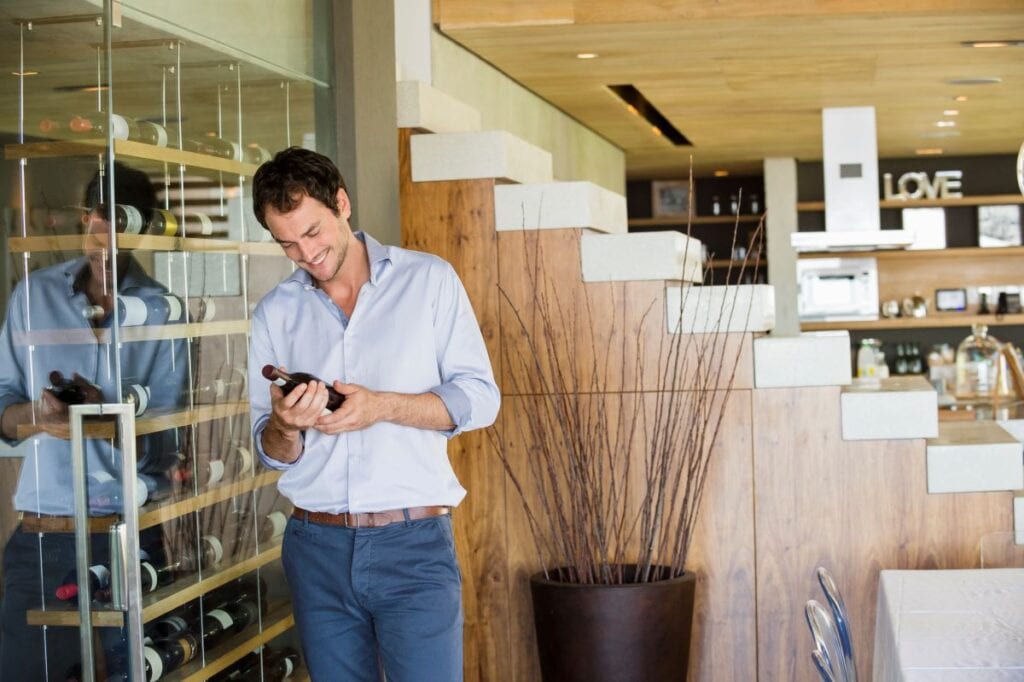 This is perfect for the wine connoisseur that wants to show off their bottles. Its not only practical storage but it also adds to the homes decorative settings. Plus its a great conversational piece and you can go as far as makin it temperature controlled.
Custom kitchen cabinets make great wine cellars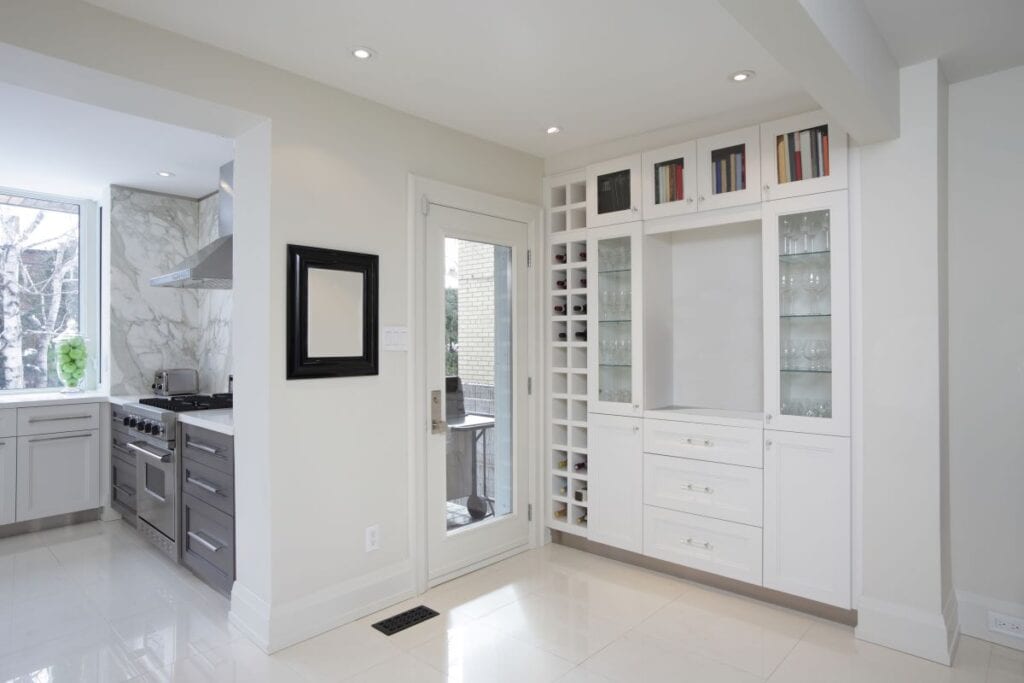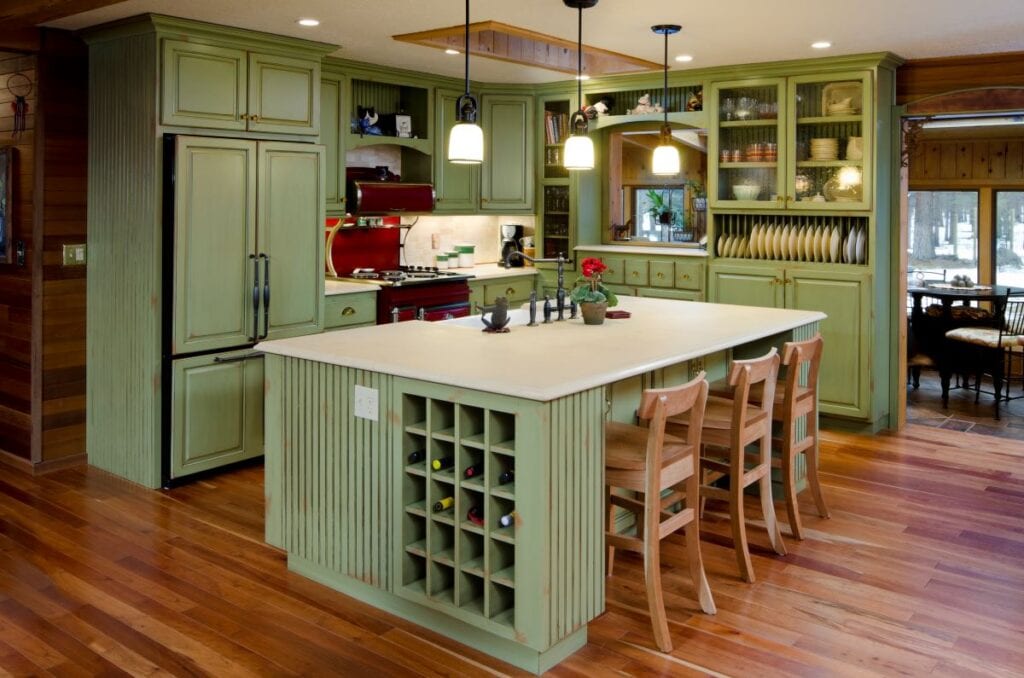 Custom cabinets are the best for storage and can help tie in your love for wine in your home. Neat and unique to you.
Choose contemporary shelves or unusual wine racks that make a statement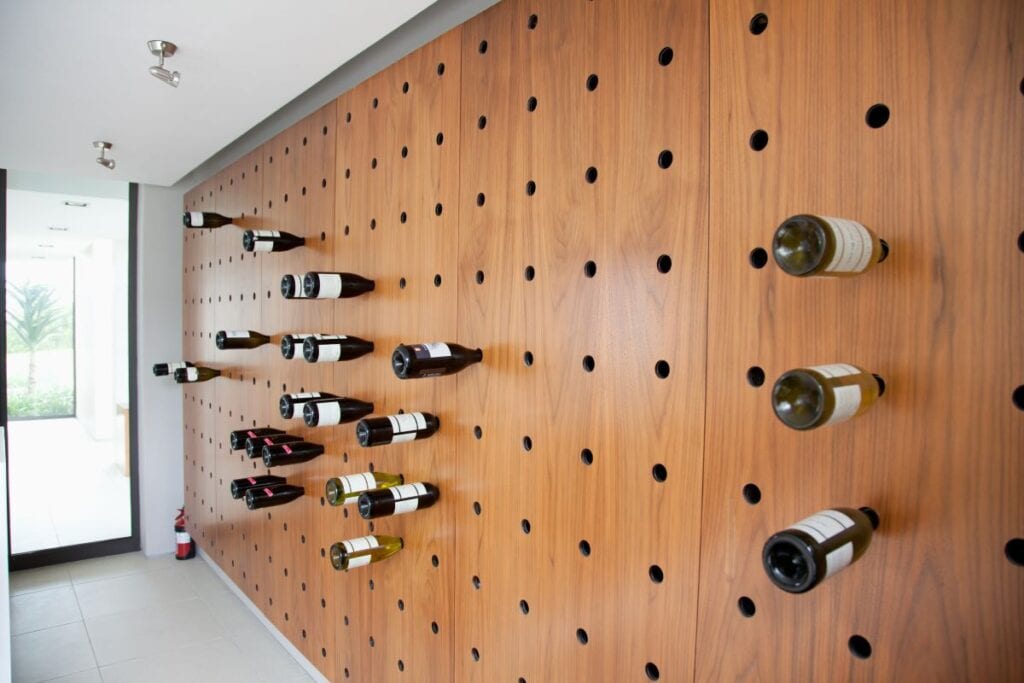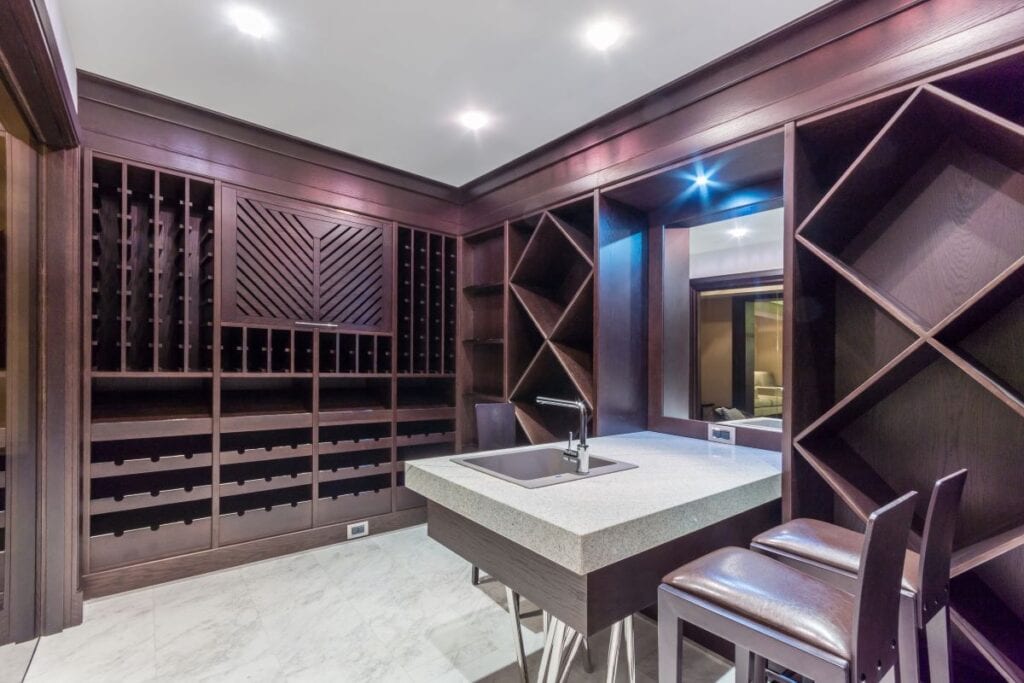 If you want to impress your friends and family, then this is the way to go. These wine rooms are custom built to your desire. They are perfect for the someone who wants their home to be unique and wants to show off their opulent taste in wines.
Work a wine cellar into your kitchen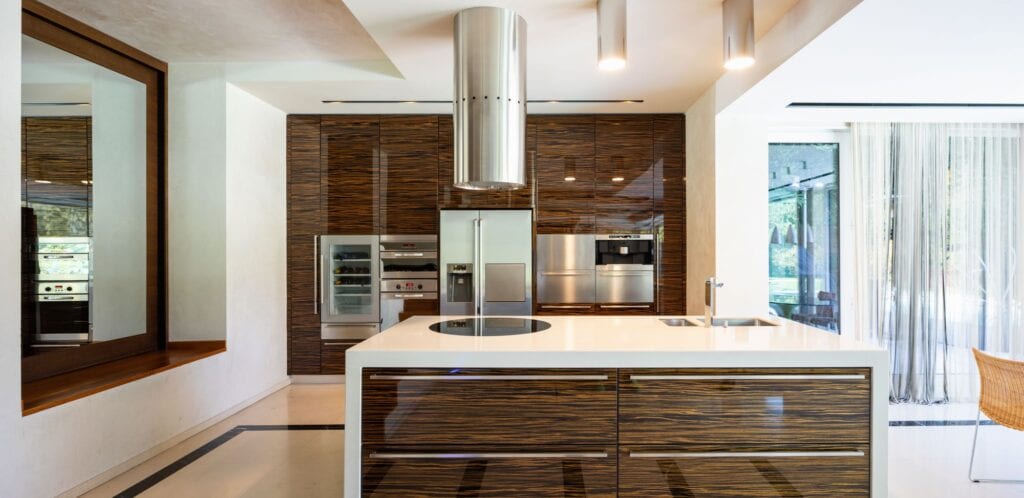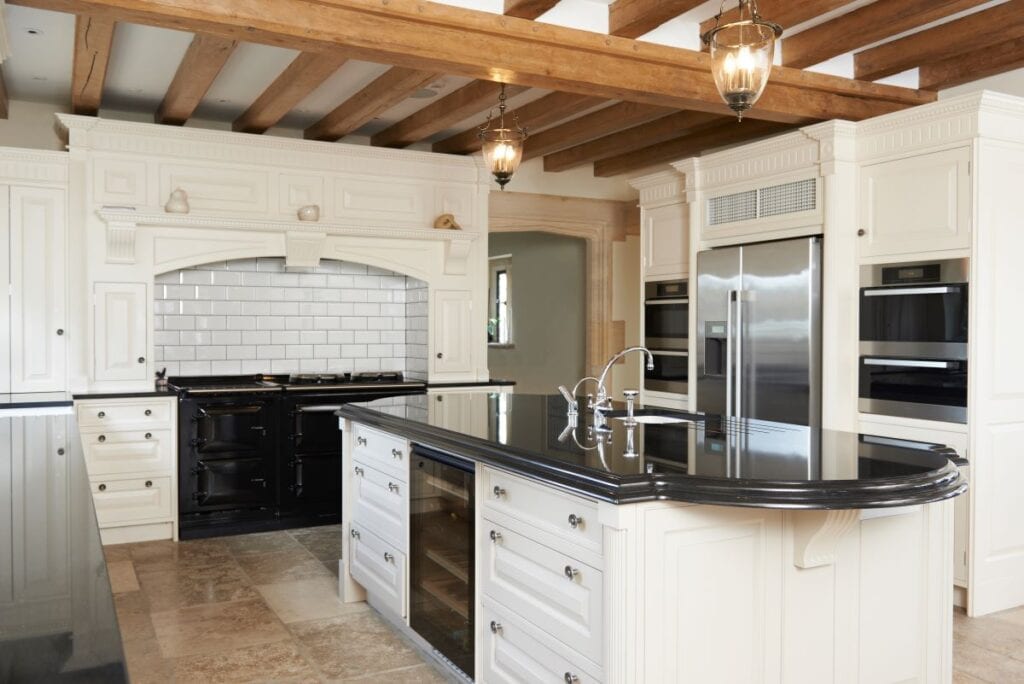 More practical options include having your wine room and kitchen be one in the same. Including a wine fridge is a step up form custom cabinetry and keep your collection nice cooled for when you need it. Its convenient location allows for easy access when cooking or just when relaxing in your home.
The bottom line
It's always the perfect time to find new wine cellar ideas to create a small wine room of your own. We love considering wine cellar ideas for the basement because it's the best climate for wine storage. A well-planned wine room is a perfect place to gather with friends and collect your favorite wines for years of enjoyment. With a few simple adjustments, you can have the best wine cellar on the block!
Frequently Asked Questions
Q:
How much does it cost to build a wine cellar?
A:
This is very dependent on what kind of wine room ideas you're planning. For the small wine cellar ideas for the basement or in a pantry like we suggested, it could and should cost no more than a few thousand dollars. For a large renovation, it could cost tens of thousands.
Q:
What can you do with a wine cellar?
A:
There are plenty of wine cellar ideas, but ideally it's a place to store your wine and perhaps enjoy it with friends and family.