Dining Room Ideas to Create an Elegant and Comfortable Space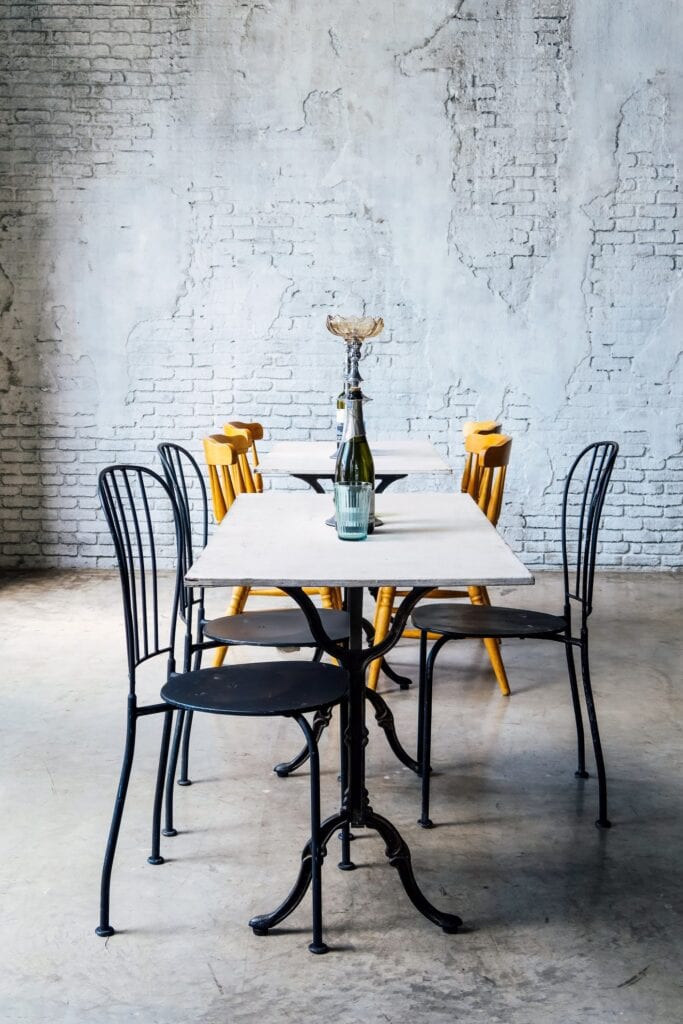 Of all the rooms in a home, the dining room often feels the most special. While a lot of us may not use it every day, it's where we gather to mark happy occasions and to entertain close friends.Since your dining room holds so many special memories, it deserves an equally special design. Fortunately, we have some dining room ideas to help you create the best space possible.It's not easy to design a space that feels fit for a celebration, yet is still functional for day-to-day living. After all, there's no sense in having a room in your home that rarely gets used, right?The key is to strike a balance between comfort and elegance. Here are 25 dining room ideas that will fit the bill. Think of this as a jumping-off point to help you create a dining room that your whole family will love for years to come.
Dining Room Ideas
Shop These Products Now: Area Rug – Dining Chairs
1. Ground the space with a rug.
Odds are you'll want to establish the dining table as the focal point of the room. It can feel empty with the table alone, however, so add a rug for color and texture. Make sure it is at least 24 inches wider than the table on each side to allow room for the chairs to easily slide out without going over the edge of the rug.In addition to grounding the space, having a rug in the dining room will infuse it with a sense of warmth and comfort, especially if you have wood flooring. The extra padding also will make guests more comfortable, and the rug can act as a stain barrier in the event of accidental spills.
Shop These Products Now: Candle Stand – Wooden Dining Table
2. Keep the table neutral.
Since the table is arguably the most important piece of furniture in the space, it can be tempting to choose something that will make a statement. But rather than choosing an ornate design, we recommend keeping the table neutral so that it will remain timeless despite passing trends. When choosing your dining table, it's important to focus on the quality of construction. Consider using natural materials — such as wood, glass or even stone — that will give you the flexibility to change up the design of the rest of the room in the future.
Shop These Products Now: Dining Chair – Pendant Lamps
3. Brighten the room with multiple light.
Using two or more light or track lighting in your dining room will not only create a beautiful visual effect over the table, but also ensure that light spreads evenly throughout the room (as opposed to casting light from a single source). This look also functions particularly well when paired with recessed lighting to illuminate the corners. When purchasing lighting for your dining room, choose two or three matching fixtures that can be spaced evenly over the length of the table. Look for fixtures that come equipped (or can be used) with dimmers so that you can set a sense of ambiance, whether you're hosting a romantic dinner or just finishing up homework.
Shop These Products Now: Console Table
4. Go bold with wall art.
If there's one room in your home dedicated to showing off your love of art, make it your dining room. A standout creative work will bring energy to the space, while the slower pace of most special-occasion meals will ensure that your prized piece gets the admiration it deserves. Aside from displaying what you love, it's important to consider size when choosing what will adorn the walls in your dining room. You want to create a sense of balanced visual weight within the space, so focus on bigger pieces — or a collection of several smaller ones for a gallery wall — that will fill the wall opposite the table.
Shop These Products Now: Modern Dining Chairs – Vase Decor
5. Consider mismatched dining chairs.
Traditionally, every design element in formal spaces matched down to the very smallest detail. However, recently a trend of mixing and matching certain pieces — like dining chairs — has been blossoming among the design community, particularly among those looking to give the space a more relaxed and user-friendly feel. Maintaining one coordinating element is the key to pulling off this look. For instance, if all of your chairs are different shapes, making them the same color will help tie them together. Likewise, if all of the chairs feature distinct artistic details, make sure they're all made from a similar material.
Shop These Products Now: Bricks Wallpaper – Dining Chair
It's no small task to create a dining space that feels special enough to use for formal occasions while still being functional enough to be part of an everyday routine. But with a little thought and planning, it can be done. Use these dining room ideas as inspiration for how you want to design the space in your home, and you'll end up with just the right mix of comfort and elegance. How do you use your dining room? What questions do you have about creating a functionally elegant design? Let us know in the comments below.