The Most Unique & Creative Sofa Designs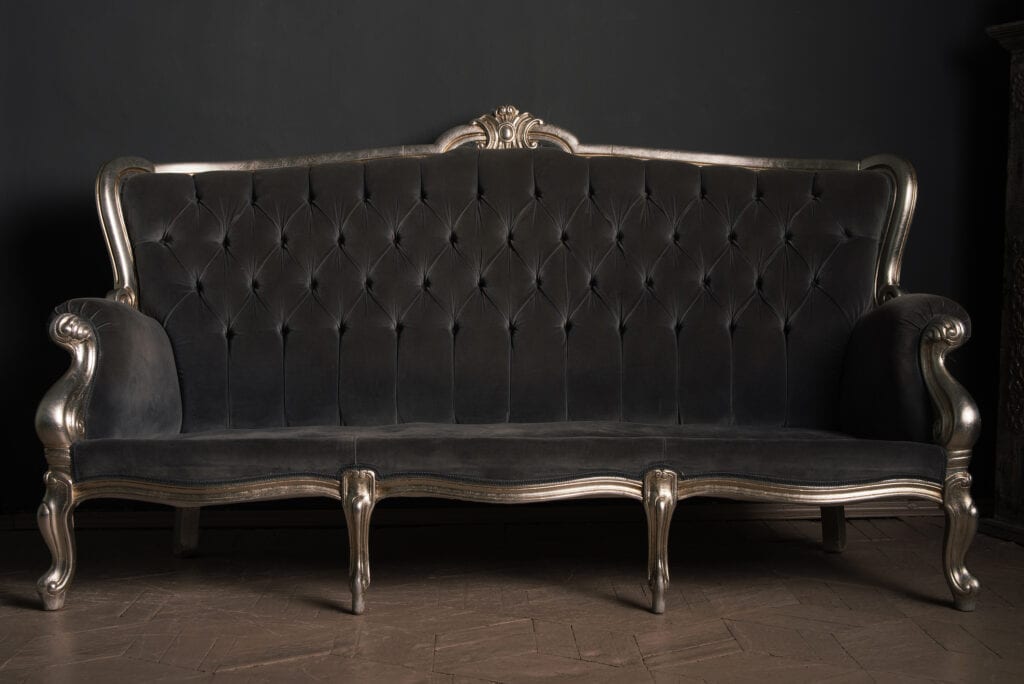 One of the most important things to do when furnishing or redecorating your living room is to get a good sofa. Here are some of the most interesting and creative sofa designs.
Metallics like silver, gold and bronze became popular in fashion, and the trend also hit the furniture industry. It's a unique piece of furniture that can bring a little Hollywood glamour into your living room. In spite of its clean cut and modern look, this is a sofa you just won't want to leave, thanks to the four oversized pillows on its backrest. Made of Italian leather, this stylish silver sofa will make you feel like a star.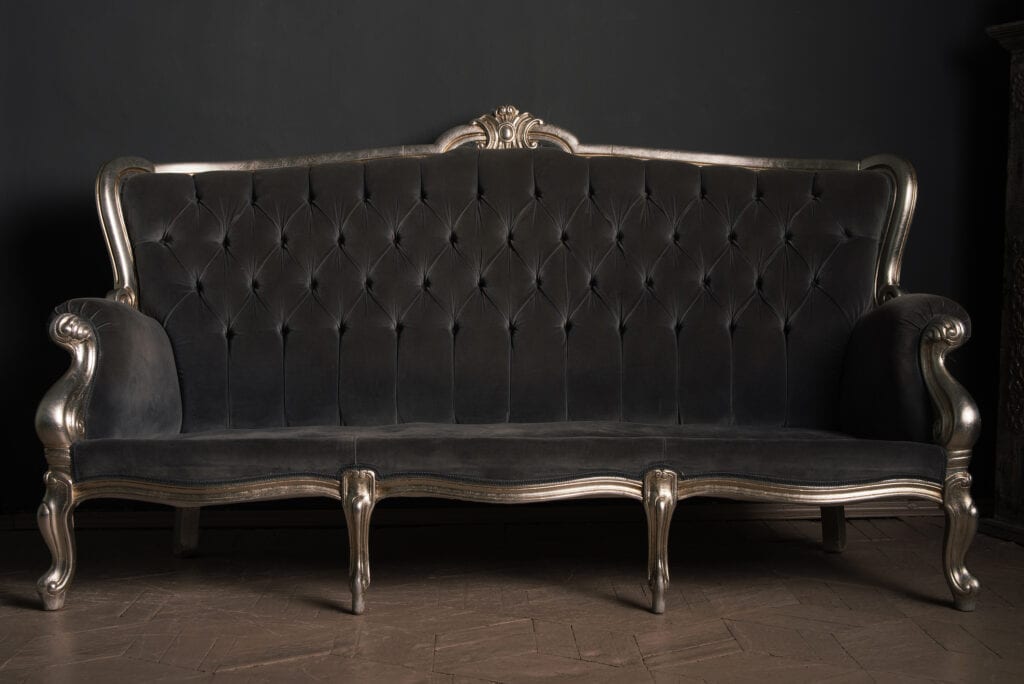 unomat / Getty Images
Shop These Products Now: Silver Sofa – Throw Blanket
Patchwork is most often associated with quilts. Once a craft born out of economic necessity, patchwork quilts still enjoy widespread popularity. However, British designer Lisa Whatmough of Squint Limited has adapted the patchwork technique as upholstery material for her fun and funky bespoke furniture line, similar to the sofa shown here. Just one of her chic furniture pieces will brighten up any dark corner. These are extraordinarily vivid focal pieces.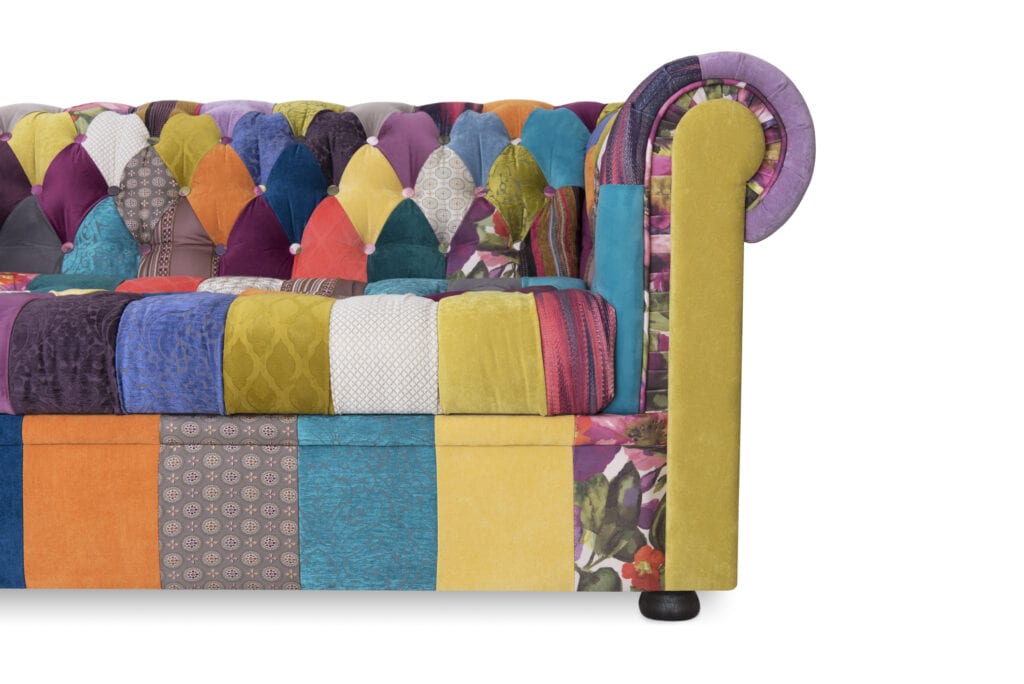 tkhatsko / Getty Images
Shop These Products Now: Patchwork Sofa – Throw Pillow Covers
Remember your grandmother's Chesterfield couch? Its old-fashioned floral fabric and frills may have put you off, but those buttons were a nifty design feature. Well, now you can have your own updated version.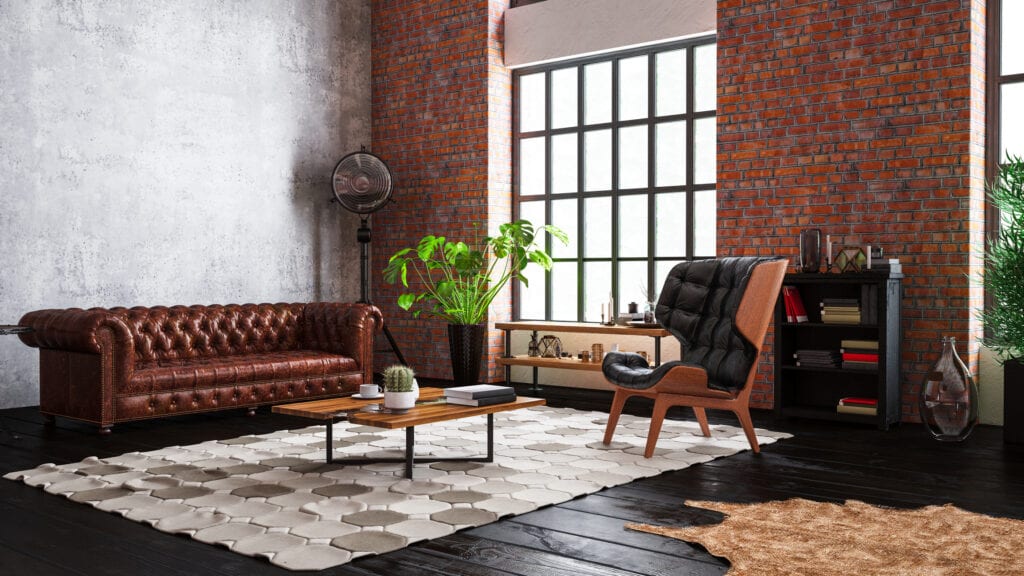 asbe / Getty Images
Shop These Products Now: Round Table – Chesterfield Couch
Wicker sofas aren't just for the sunroom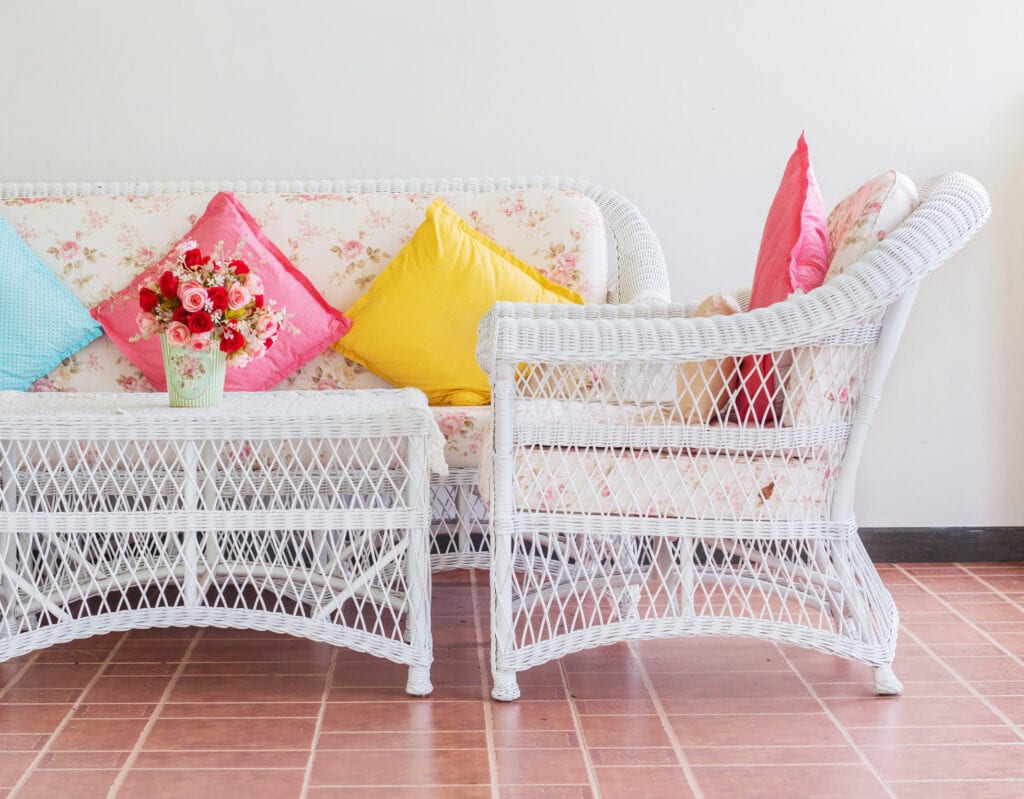 Nednapa Chumjumpa / EyeEm / Getty Images
If you love Aston Martins so much that you want one in your house, Aston Martin Heritage Designs presents the Aston Martin DB6 sofa, similar to the one shown here. The limited-edition two-seater is an exact replica and comes with an engraved number plate — as well as a premium price tag.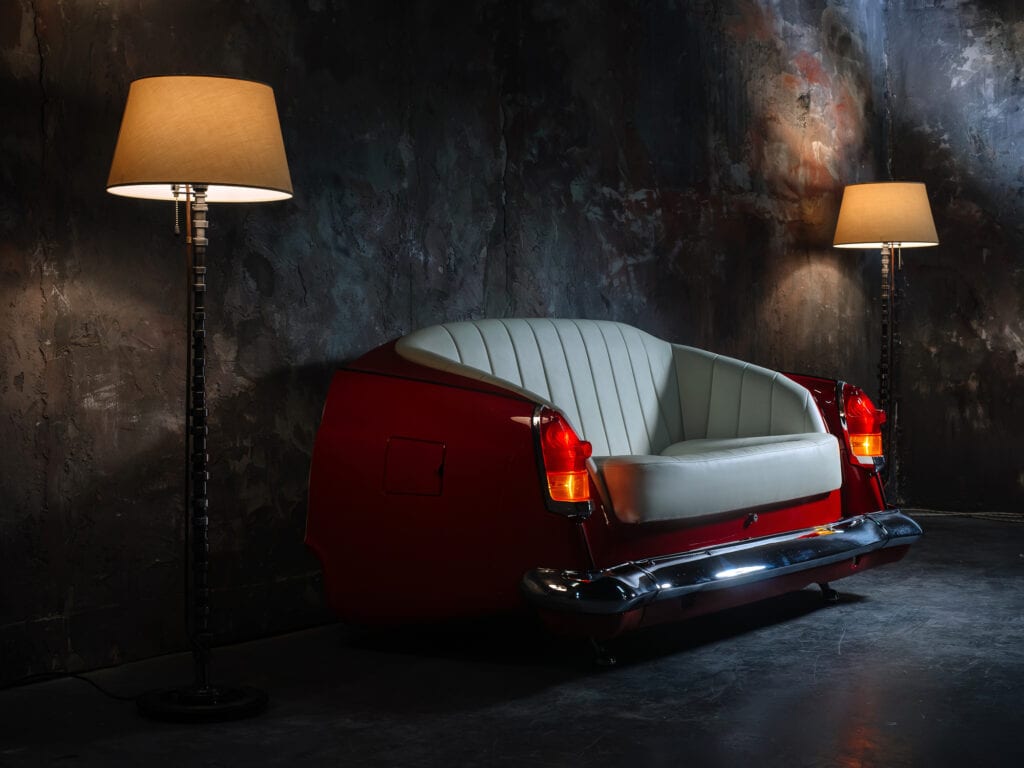 shulgenko / Getty Images