Let These Modern Farmhouse Kitchen Ideas Inspire Your Next Remodel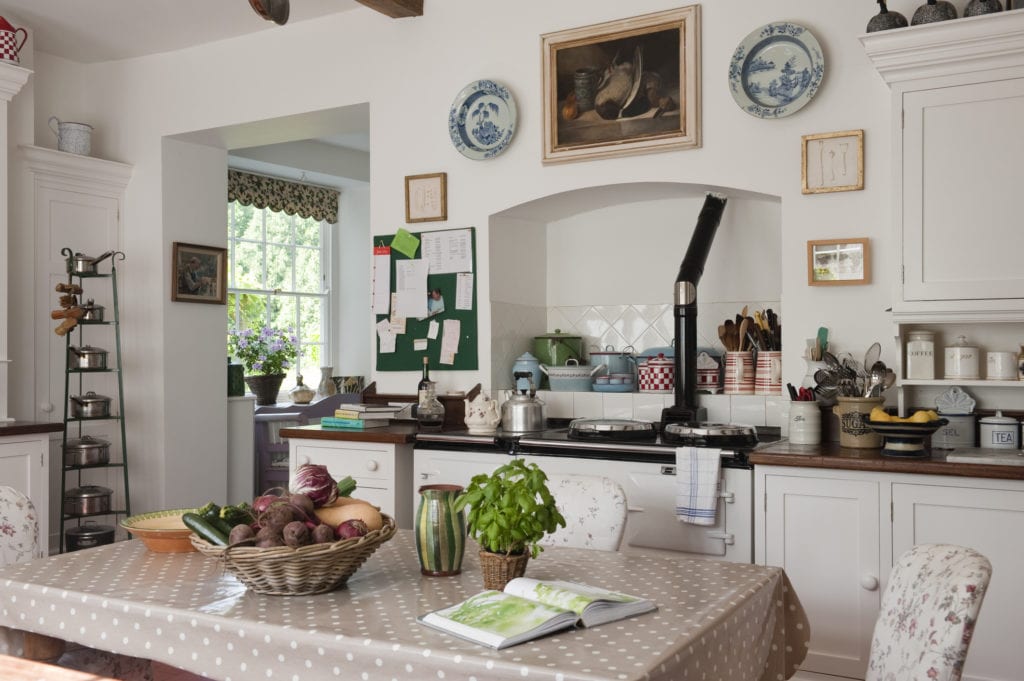 No matter what style it comes in, the kitchen is the heart of the home. But for those of us who are obsessed with making others feel welcome, there's no better choice than a farmhouse aesthetic. If you've been thinking about bringing a modern farmhouse kitchen into your home, you're in luck.Read on to learn more about the elements you need to include to pull off this look, as well as to see a handful of examples that you can use as design inspiration. If you follow our advice, you'll end up with a look that feels straight from the farm, yet undeniably trendy.

Shop These Products Now: Utensil Holder – Fruit Basket
Elements of a modern farmhouse kitchen
Modern farmhouse design works because it strikes a subtle balance between contemporary and traditional aesthetic. In essence, it's the best of both worlds – and there's lots of room between them to put your own spin on the look.That said, there are a few coordinating elements that pull these looks together. They are:

[deals-hub-ad]
 Neutral colors: Farmhouse kitchens are typically light, bright and airy. You can keep that feeling going, no matter how much natural light you have in the space, by using neutral colors as the base of your design. In particular, opt for lighter shades of whites and grays for your cabinets and backsplash.
Natural materials: Adding natural materials on top of a neutral base is quintessential farmhouse design. Woods are the perfect choice for your furniture and countertops, especially warmer varieties, which will keep the room feeling modern.
Industrial/antique elements: Finally, round out the room by using some industrial or antique elements in your lighting and accessories. The rough edges of these pieces will ground the space in tradition. Be sure to use these pieces sparingly, as using too many runs the risk of making the room feel a bit dated.
Modern farmhouse kitchen ideas
Shop These Products Now: Counter Chair – Range HoodShop These Products Now: Wall Cabinet Storage – RefrigeratorShop These Products Now: Magnetic Knife Strip – Utensil HolderShop These Products Now: Bowls – Spoons and Forks SetShop These Products Now: Dinnerware – Round TableShop These Products Now: Vase Decor – BowlsShop These Products Now: Kitchen Cart – Wall ShelvesShop These Products Now: Console Table Storage – Wooden Dining ChairsShop These Products Now: Bookcase – Dining Tablehair