The Importance of Sight Lines in Interior Design (They're More Important Than You Think)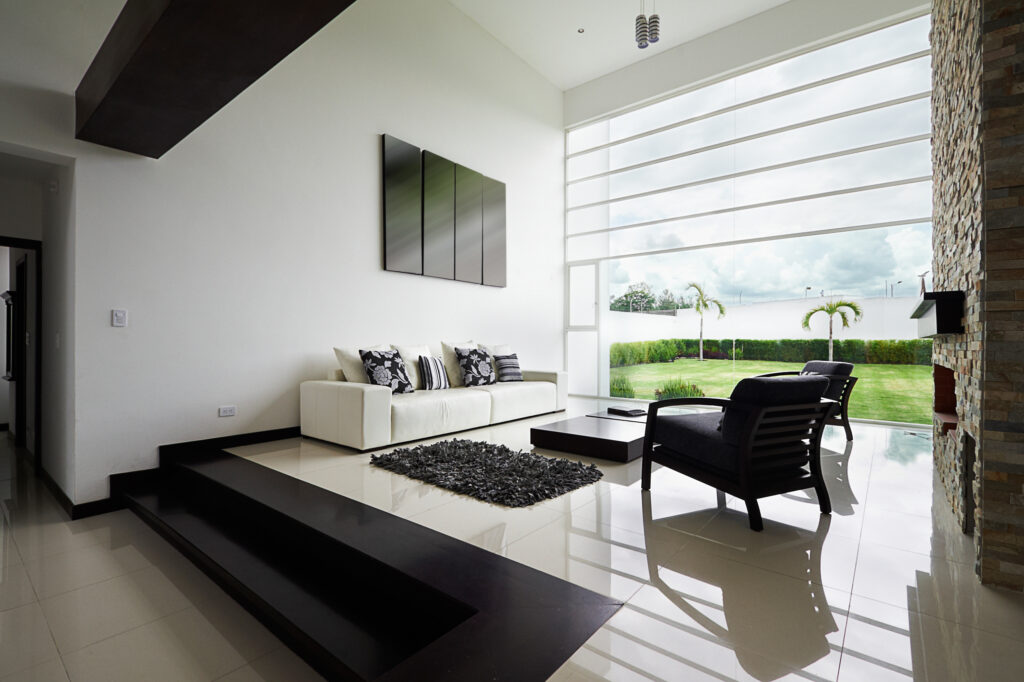 We hope you like the products we recommend. Just so you are aware, Freshome may collect a share of sales from the links on this page.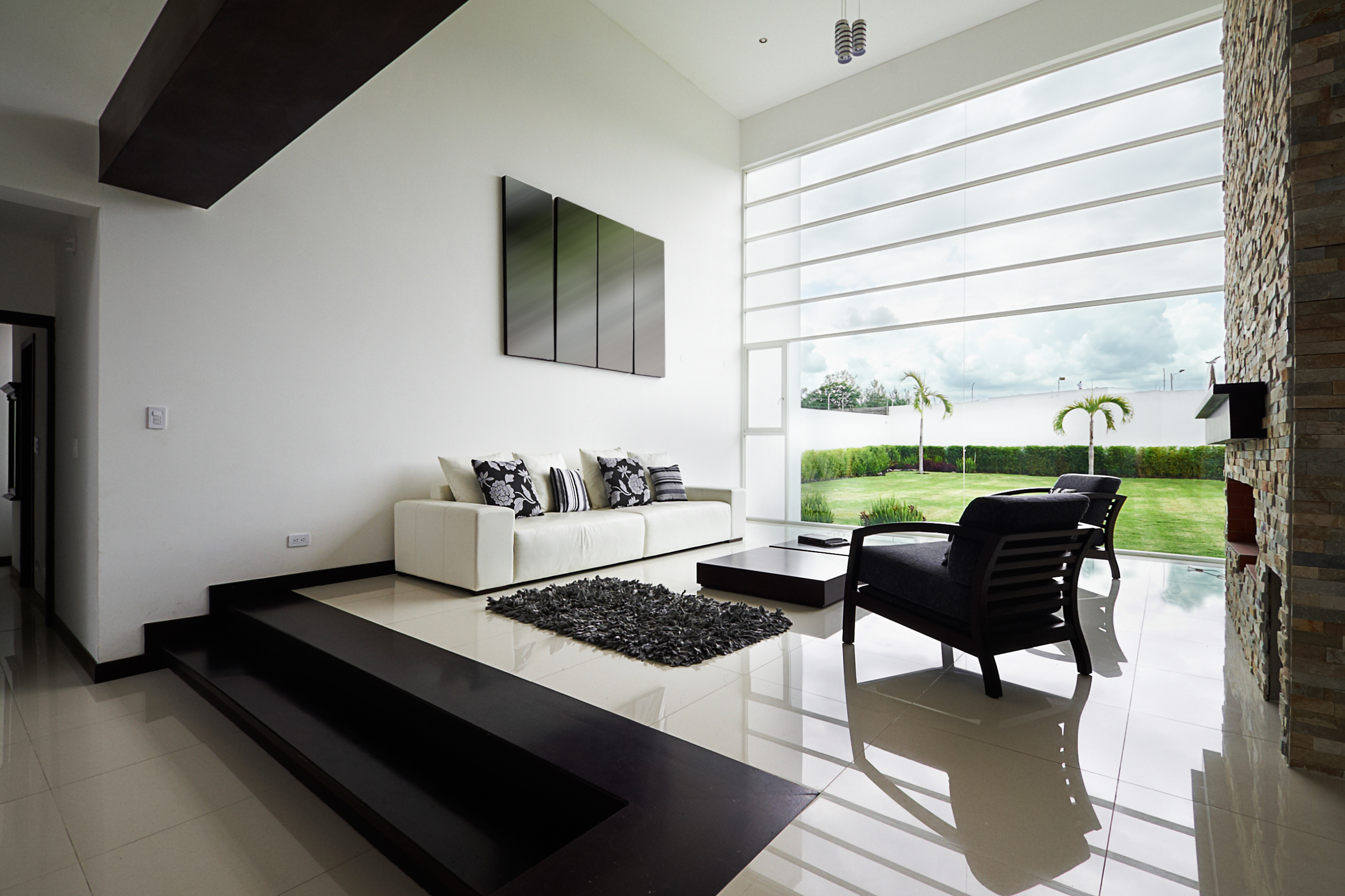 Santiago Cornejo / Shutterstock
Shop a similar look: Sofas | Lamp | Planter
Often, when interior design fundamentals are discussed, you hear about concepts like balance and contrast. While these principles are vital to a successful design, we think there's one other subject that doesn't get enough credit — and that's sight lines. They may not be the most popular topic, but we'd argue they are what ultimately helps set truly stunning designs apart from the crowd.
If you're wondering what exactly sight lines are, keep reading. We're going to go over what this term means, why it matters and how to use it the right way. By the end of this post, you'll have a whole new perspective on how you view the rooms in your home.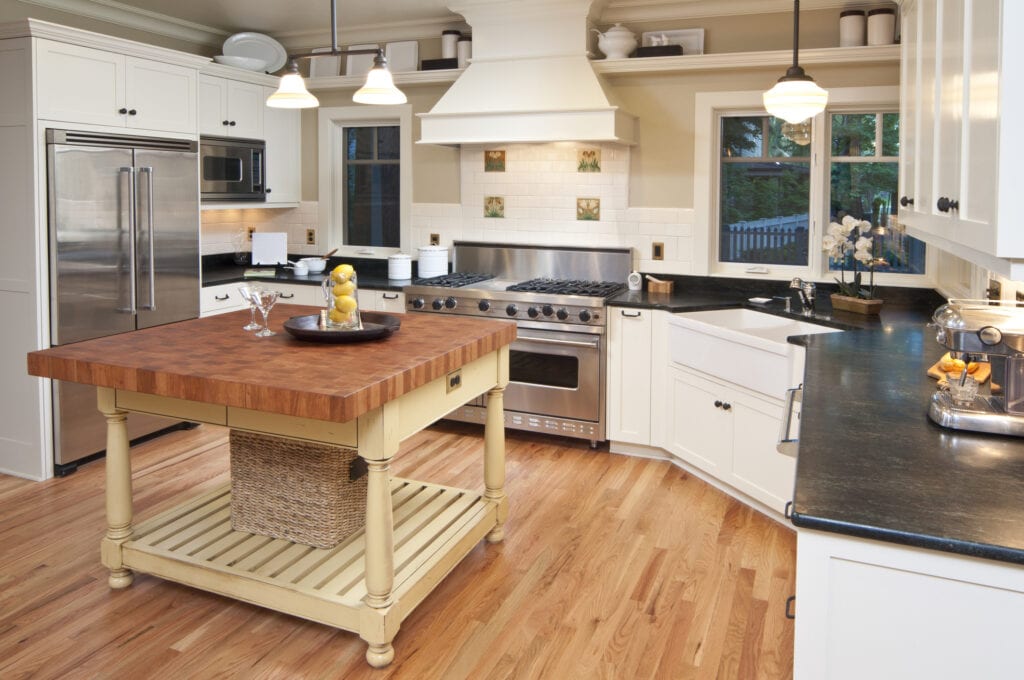 chandlerphoto / Getty Images
Shop a similar look: Baskets | Pendant | Pitcher
What are sight lines?
On the surface, the concept of sight lines sounds pretty self-explanatory. Put simply, it's a way of talking about perspective in interior design. Experts use the term to detail what can be seen from any given point in the room and to describe their efforts to create spaces that are as visually appealing as possible.
For example, think of the last time you stood in a space with a breathtaking view. It probably felt as though your eyes went immediately to the windows without stopping to take in the rest of the room first. That effect was intentional. The entire design was likely constructed to give you the ideal visual experience: a straight-on, unobstructed sight line.
However, an eye-catching setting isn't the only reason to pay attention to this design principle. Choppy, obscured views in our interiors often feel unsettling to us, even if we can't put a finger on why. In contrast, rooms with clear sight lines are calming and we're more likely to find them aesthetically pleasing.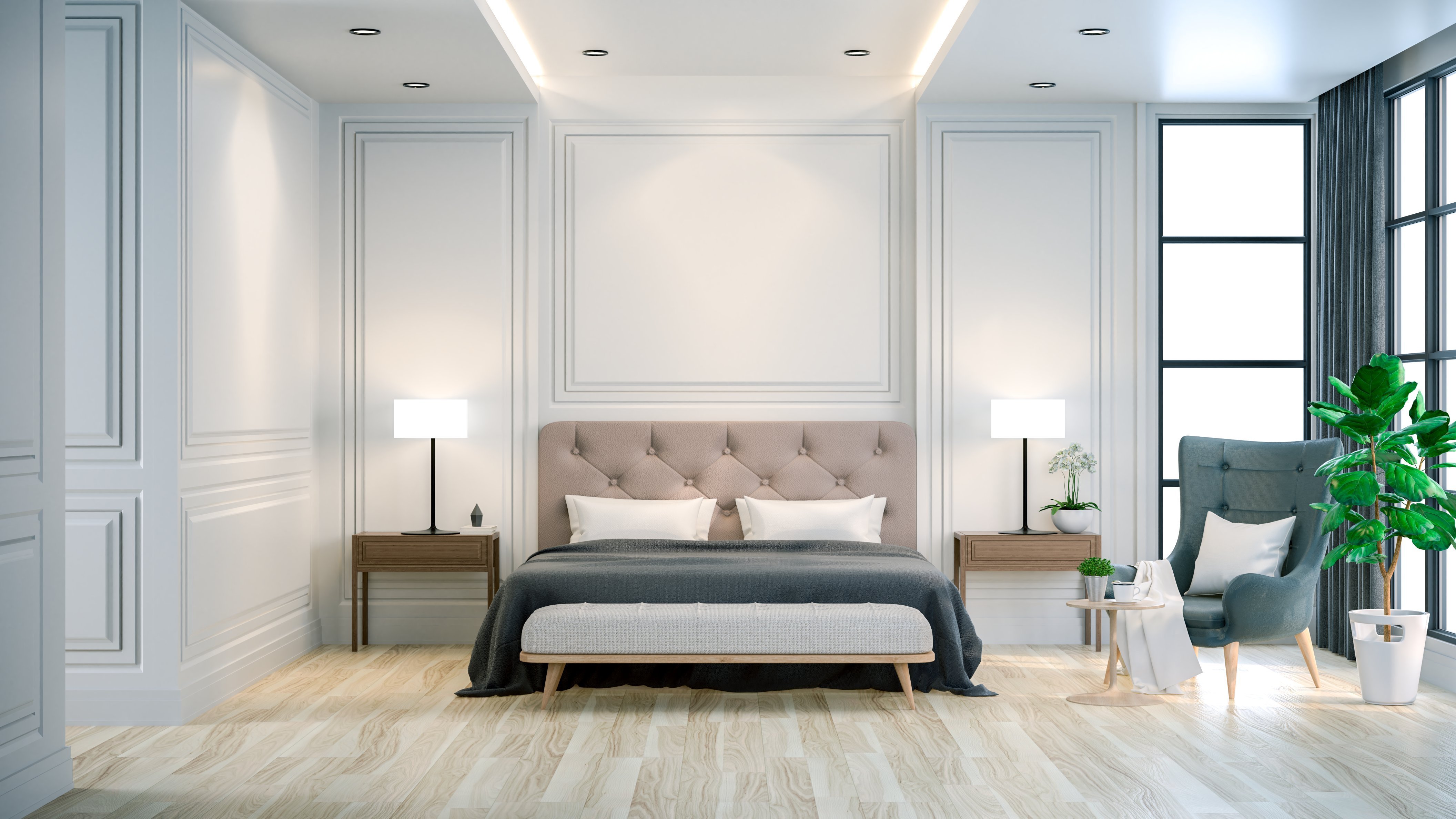 LEKSTOCK 3D / Shutterstock
Shop a similar look: Pillows | Bed | Vase
They make the first impression
The first view you get of any room is the one from the doorway. For many of us, that initial glimpse is enough to form an opinion on the space. In fact, a study by the Association for Psychological Science found that it only takes us a fraction of a second to form our initial judgments on any given subject. With that in mind, it's incredibly important to make a room's first impression count.
The natural place to start is to stand in your own doorway. Give yourself a few seconds to take in the space, paying special attention to where your eyes land naturally. The spot where your eyes rest should become your focal point.
Once you decide on what your focal point will be — whether it ends up being a piece of wall art or some furniture — the next step is making sure your sight line to that item stays clear. Refrain from adding design elements that might obstruct someone's ability to see the focal point in full.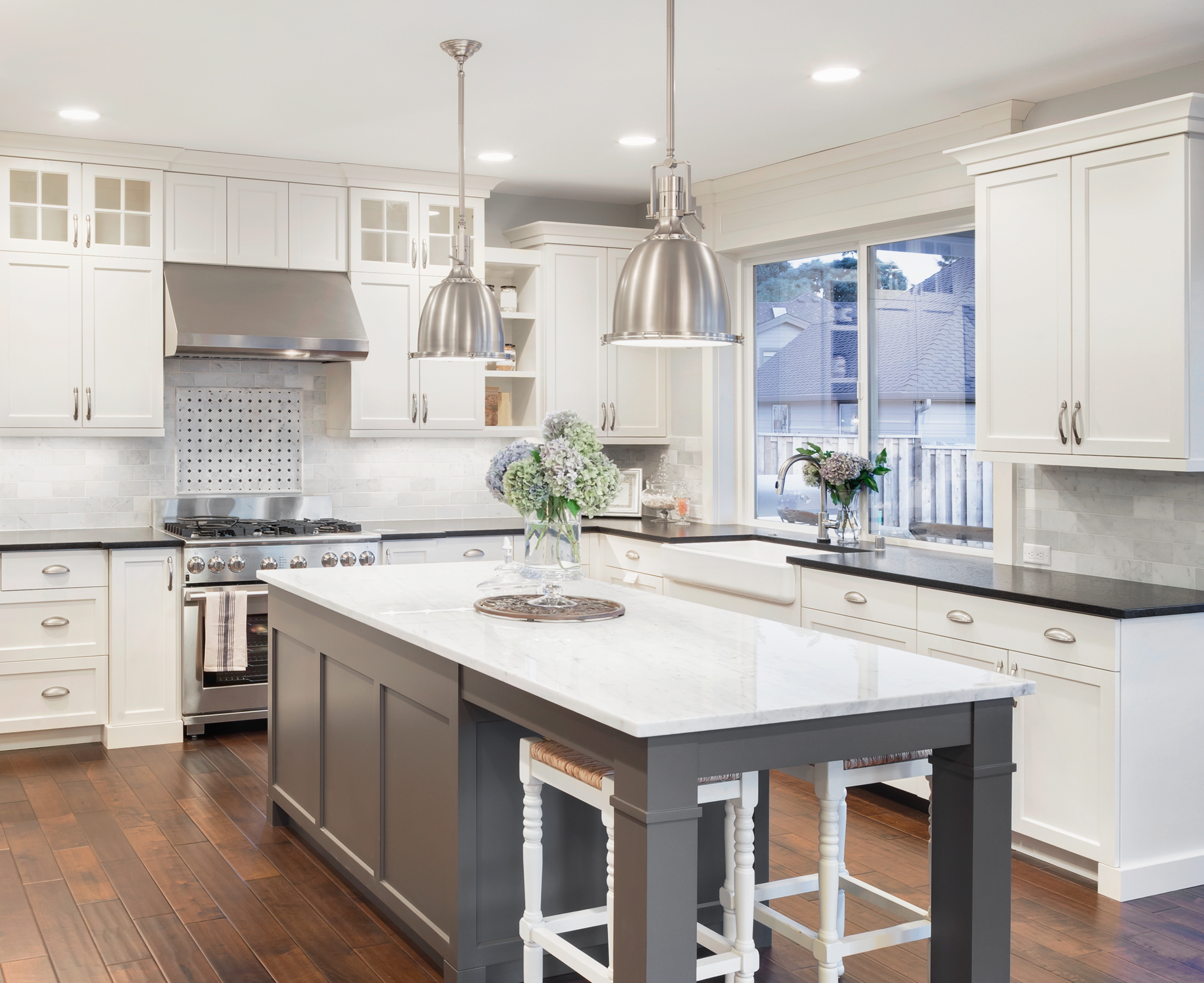 Breadmaker / Shutterstock
Shop a similar look: Dish Towels | Pendants | Cabinet Pulls
They play a role in flow
Sight lines don't stop at the door. They play a huge role in helping us determine how to move around a room and how to navigate throughout an entire home. A clear sight line often makes rooms seem as though they flow well together, so take this principle into account as you work on your home's layout.
The secret to a successful sight line is making it seem as long as possible. For those with closed-off floor plans, this means doing your best to create an unencumbered view from one room into the next. Focus on choosing low-backed furniture that is easy to see over and be wary of any items — like tall plants or hanging light fixtures — that may get in the way.
Where open floor plans are concerned, this concept is even more vital. The key to pulling each of your distinct functional areas together is having one, unified line of sight. Lay out the space in a way that allows for several walkways to travel the full length of the room.
Vadym Andrushchenko / Shutterstock
Shop a similar look: Coffee Table | Accent Table | Side Chairs
They have an impact from all angles
Though it may seem like overkill, there's one small detail that sets magazine-cover-worthy rooms apart from the rest. It's how well they take sight lines into consideration, not just from a few select spots, but from all angles.
Take the picture above. The mantle is the focal point and the room's seating area is centered around that spot, leaving the rest of the space open. No matter where you position yourself in that space, you'll either have a clear view of the mantle itself or, presumably, the back wall of the next room.
This is truly where negative space matters. Do your best to create similar formations in your designs. Highlight the room's functional pieces by anchoring them around the focal point and forget about unnecessary additions. Just remember to choose pieces that also add a lot of visual interest to keep the room from feeling too boring.
Photographee.eu / Shutterstock
Shop a similar look: Armchair | Floor Lamp | Vase
Out of all of interior design's fundamental principles, sight lines don't usually get that much attention. However, we'd argue that mastering this concept can truly make your design successful. Use this as your guide for how to create sight lines. With the help of these tips, you may just find you've gained a whole new outlook on your interiors.
How do you feel about sight lines? Do you think they make that much of a difference? Share your thoughts with usthe comments.