Should You Hire An Interior Designer? Ask Yourself These Questions Before Taking the Plunge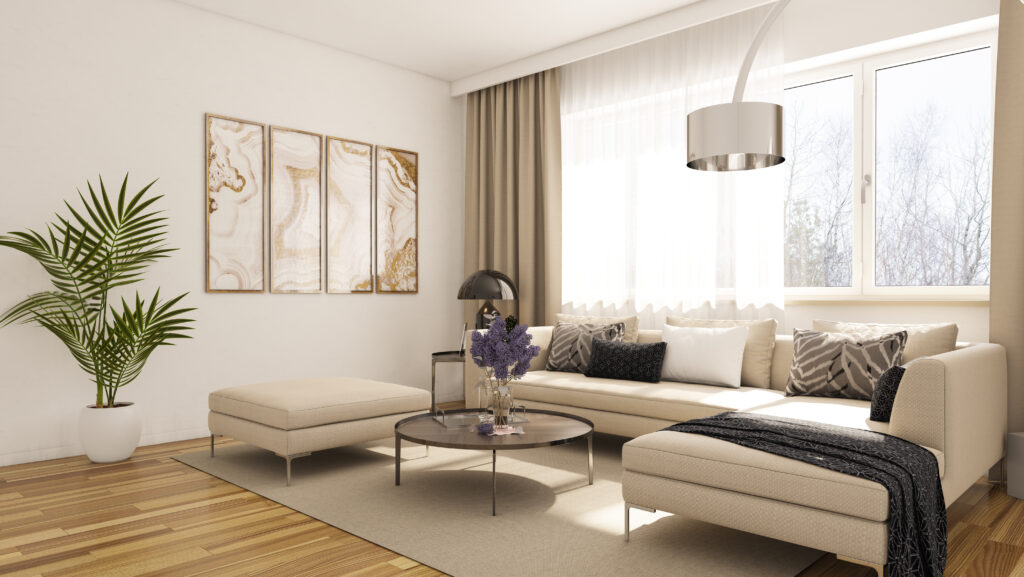 One of the questions we get asked all the time is whether it's worth it to hire an interior designer and — as much as we'd love to help — that's not really something we can answer for you. Hiring a designer is an incredibly personal experience. Some people wouldn't dream of starting a project without professional help and others can't justify the expense. Where you fall in that debate is ultimately up to you.However, we're not going to leave you hanging. To help you decide, we've compiled a list of questions to ask yourself before committing to working with a pro. Read them below and think about them carefully. After you answer each one, you'll know for sure whether or not hiring an interior designer is the right choice for you. Make sure budget comes first.
What's your financial plan for the project?
Whenever we talk about a remodeling project, we usually ask you to consider the budget first and foremost. This time, it's not only important to consider how much you'll want to spend, but also when you'll be ready to shoulder the costs. If you choose to design the space on your own, you can decide what you can do versus what you'll hire someone to do. You can even put the room together piece by piece if you don't have a large, lump-sum of cash available. On the other hand, interior designers tend to collect their fees all at one time. Designers have their own unique fee structure; some charge a flat fee for their work, others work on an hourly basis. Some charge fees on each purchase they make while others take a percentage of the cost of the room as a whole. If you're considering a designer, be sure you're comfortable with how you'll be charged before signing any paperwork. Think hard about which services you'd like to hire out.
What services are you looking for?
Next, you need to consider what you would like for the project itself. As you know, interior design is a lot more than buying new furniture and putting up a few fresh coats of paint. You have to balance aesthetics and function while also considering how each individual item will fit together as a whole. Most designers offer an extensive list of services to cover these needs, including:
Design consultations
Site measurement and assessment
Design concepts
Purchasing or procurement
Project management
Obviously, a full-service designer is going to be the most costly option, but depending on the company you work with, you may be able to create an a la cart selection that allows you to take control over the tasks you can handle and farm out the rest. Weigh how comfortable you are with your personal sense of style.
Do you have a sense of your own personal style?
Of course, personal style is going to factor into this decision. Whether you do it on your own or you hire a pro, you need to be happy with the end result. The easiest way to make sure that happens is by having a firm idea of the aesthetics that appeal to you. Having an end result in mind is especially important if you're going to hire someone else to take charge of your design. He or she will base their style decisions largely on the parameters they've been given, so if you're feeling unsure, you could leave yourself open to miscommunication and hit-or-miss guesswork. While you'll definitely need to have a style in mind when you're working on you're own, you'll also have a much larger margin for error. If needed, take the time to mull over pieces you're unsure about. You can also return pieces that don't work or switch up your design plan without incurring excess fees. Be honest about how comfortable you are making decisions.
Are you comfortable making decisions?
While this may seem like a weird question, it is absolutely a necessary one. Some people love making decisions and others shy away from this task. Only one of those personalities will mesh well with a professional interior designer. When you outsource the legwork for your design, you're automatically promoted to decision-maker. Your designer will present you with a series of options for each and every aspect of the room. He or she will need your final approval before moving forward. If you're the sort of person who gets overwhelmed by the prospect of making countless choices, this may not be your best bet. Obviously, decisions still have to be made if you design the room on your own. But, again, you'll have the freedom to do it at your own pace. You need to weigh which scenario works best for you. Keep these questions in mind before starting your next project.
Hiring an interior designer is truly a personal decision. While some people love having the workload taken out of their hands, others aren't sure whether or not they'll be able to give up that much control. If you're on the fence about whether bringing in a pro is the right choice for you, keep our questions in mind. We're sure that, if you take the time to consider them carefully, you'll land on a decision that feels right to you. Have you hired an interior designer before? What was your experience like? Share it with us in the comments below.