Back to Basics: The Importance of Rhythm in Interior Design (Plus, How to Make It Work for You)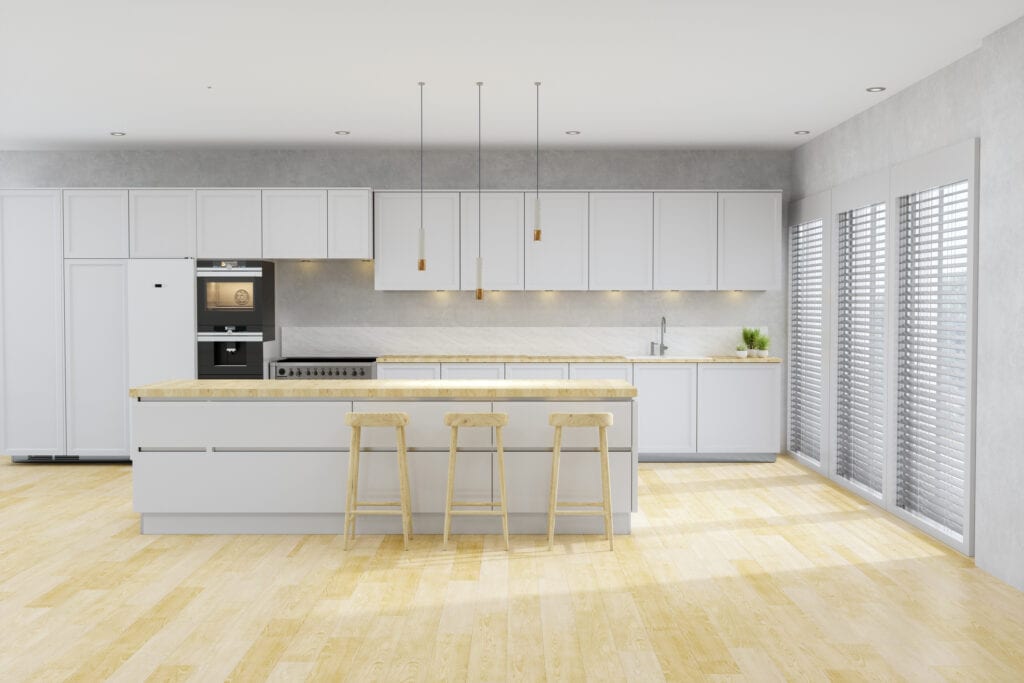 We hope you like the products we recommend. Just so you are aware, Freshome may collect a share of sales from the links on this page.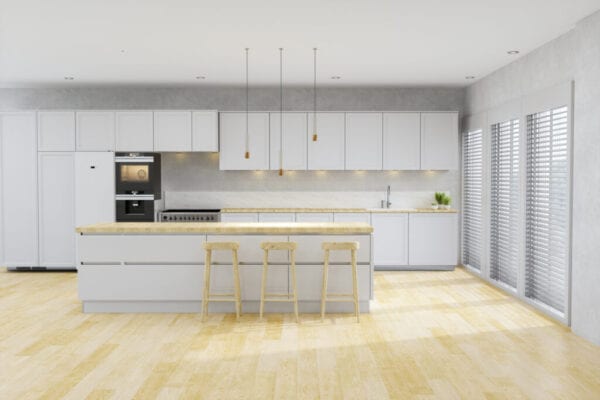 onurdongel / Getty Images
Odds are, you're probably used to hearing about rhythm in connection to music. It's the thread that ties all the stanzas, bridges, and choruses in a song together. However, rhythm in interior design works in much the same way. Though you may never have noticed it before, it's the subtle pattern that takes all of your individual design elements and ties them together. Many people believe that rhythm is a secret to a successful design. It's the thing that gives top-end interiors that extra hint of polish, and if you can't quite place why your design feels as though it hasn't really come together, it's likely the root of your troubles. If you're ready to take your interiors to the next level, read on below. This guide will help you discover what rhythm is, why it works, and how you can apply this principle in your own home. Make an effort to add rhythm into your interiors and we guarantee that you'll be surprised at just how much of an impact a few simple changes can bring.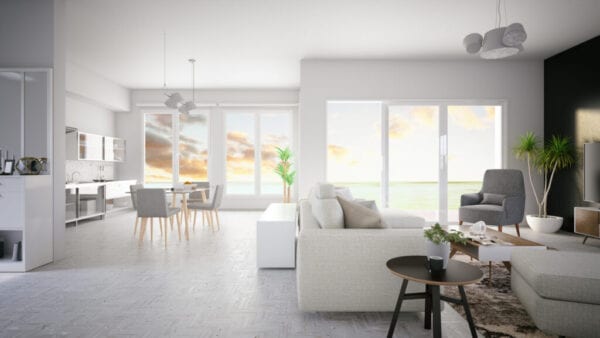 asbe / Getty Images
What is Rhythm in Interior Design?
To start, rhythm is one of the seven principles of interior design. It's used to help our eyes move around a room in an organized manner and thought. Also, it plays a large role in how we perceive the space, both in terms of functionality and whether or not it seems aesthetically pleasing. There are five main techniques that you can utilize to encourage the flow of movement throughout your interiors. They are as follows:
Repetition: Repeating a continuous pattern throughout the space to create a sense of stability
Gradation: Using a step-by-step sense of progression to move the eye from one end of the space to the other
Transition: Allowing a design element (usually shape) to move the eye in an uninterrupted flow from one spot to another
Contrast: Contrast is created when one design element is in direct opposition to another, causing the eye to move back-and-forth between them
Radiation: When several design elements come together to form a balanced rotation around a center object
Of course, you don't have to use all five of these techniques in a single project. Incorporating one or two throughout different components of the design can help to visually unify the space, while still leaving enough variation to keep it from feeling boring.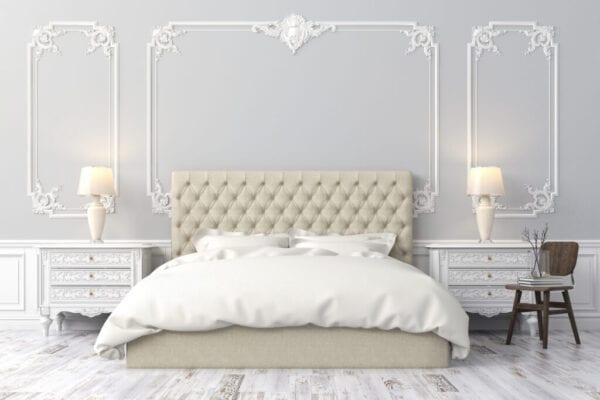 digitalgenetics / Getty Images
Applying the Techniques
It's one thing to understand what the techniques are, but it's another to understand how to use them appropriately. While there are no hard and fast rules, here are a few examples of how you could work to include rhythm in your home:
Repetition: As in the picture above, you could incorporate the same pattern throughout your textiles. You could also use continuous architectural features—such as columns—to highlight the space's layout.
Gradation: Stars are actually a great example of gradation. Their shape allows the eye to move seamlessly from an upper level to the floor. Also, the recent ombre trend embraces colors that progress from light to dark.
Transition: A seating area that features curved furniture exemplifies transition, as do delineated walkways that help people navigate from one end of a room to the other.
Contrast: Two shades that sit opposite each other on the color wheel are a classic example of contrast. Alternatively, you could try mixing and matching the materials that you use in your design. For example, you could combine wood and metal.
Radiation: You can see radiation in a round dining table. It can also be found in seating areas where the furniture is grouped around a central object.
Like perception, this is one of the interior design components that you have to feel out rather than relying on precise measurements. As you put the room together, try incorporating rhythm as you see fit. Then, take a step back. If the space feels cohesive and if your eyes move around it easily, leave your design as is. On the other hand, if something feels off, keep making slight adjustments until you feel satisfied.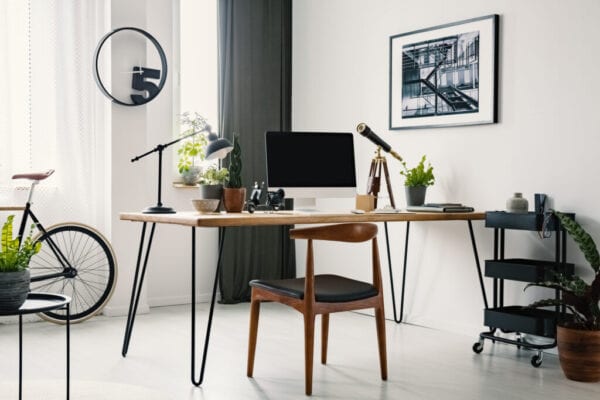 KatarzynaBialasiewicz / Getty Images
The Psychological Benefit of Rhythm
We spend a lot of time talking about breaking the interior design down into its distinct components—furniture, textiles, wall art, etc.—but in the end, successful designs occur when each of those parts comes together to form a unified whole. There's even a psychological basis for why we find unified spaces pleasing. According to Gestalt Psychology, a school of thought which focuses on perception, our brains process information by boiling it down to the simplest recognizable pattern. Meaning, for example, that we'll register the image above as a dining room before we can focus on any of its individual elements. Additionally, the quicker we can simplify the information presented to us, the more likely we are to find it aesthetically pleasing. When we incorporate rhythm in interior design, it gives us a set of established patterns to fall back on and allows viewers to take in the room's sensory information as easily as possible.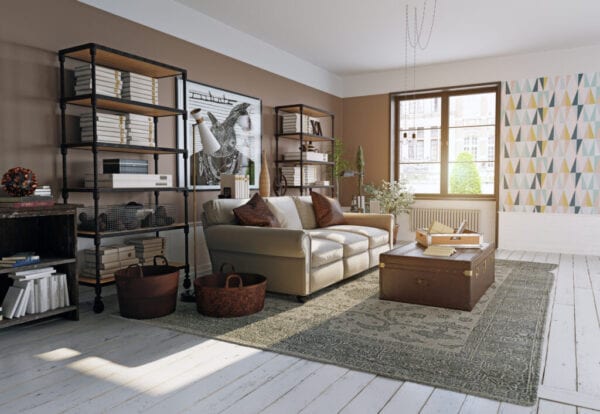 vicnt / Getty Images
Unless you're already working as an interior designer, you've probably never stopped to think about how to incorporate rhythm into your interiors. Now is the time to change that. Rhythm is a subtle visual cue that has a huge impact—positively and negatively—on how your design is viewed by yourself and others. Use this post as your guide on how to harness the power of rhythm to your advantage to give your rooms a professional touch. Do you make an effort to incorporate rhythm into your interiors? If so, do you have any tips you can share?