Why Asymmetry Is an Important Part of Interior Design (and How to Make it Work)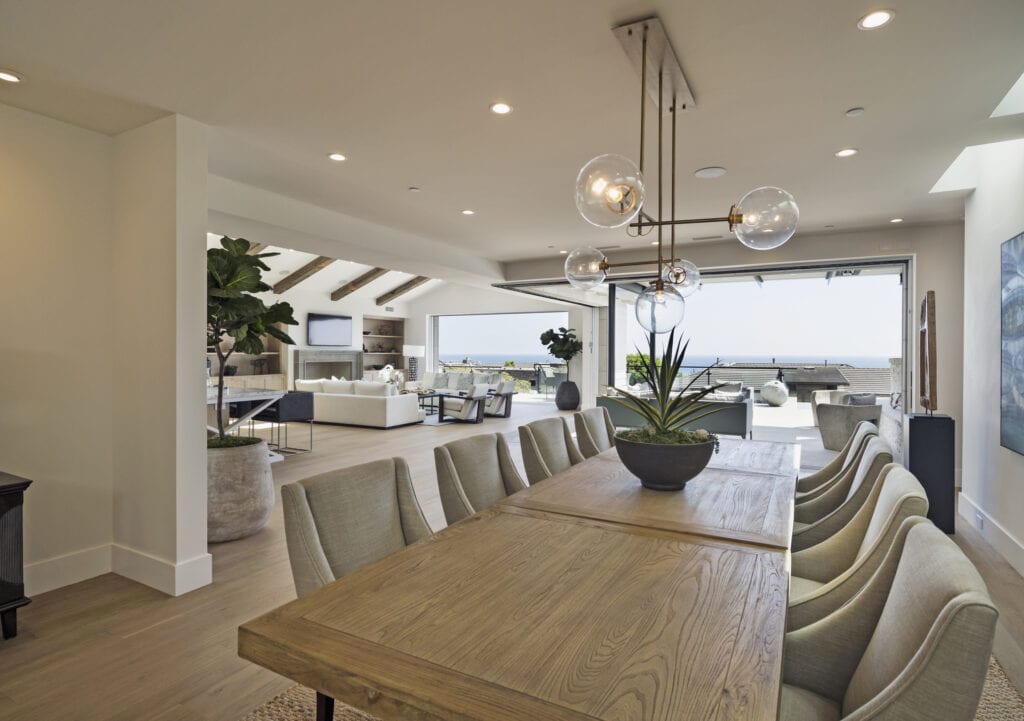 Shop These Products Now: Table Mount Statue
Though trends are an important part of the interior design landscape, nothing can overtake the necessity of understanding the fundamentals of how design works. Which is why, today, we're going back to basics. We're about to take a look at why asymmetry is a crucial component of design in our homes. Keep reading to learn more about what exactly asymmetry is, why it matters and how you can pull it off in your own interiors. We're sure by the time you've finished reading, you'll be ready to make a few adjustments of your own.
Shop These Products Now: Bathtub Tray – Free Standing Faucet
What is asymmetry?
Put simply, asymmetry is a type of balance that's often used in design. Typically, when people consider balance as a concept, they stick to working with symmetry — or mirror images — in their interiors. While that's always a viable option, it's far from the only one to choose from. In reality, there are three distinct forms of balance you can incorporate as part of your design. They are as follows:
Symmetrical/formal balance: This type of balance is created by taking the room and splitting it into two halves that mirror each other. It could, for example, include a living room that features two sofas with a coffee table between them.
Asymmetrical/informal balance: In this case, the room is balanced by the repetition of similar forms, lines and colors, but there is no mirroring or exact duplication. A living room done in an asymmetrical style might feature a sofa with an end table on one end and a floor lamp on the other.
Radial balance: Radial balance is the most infrequently used option on this list, but it involves similar objects being placed around a common center point. It's most often seen in dining table arrangements where the same chair is used throughout.
Shop These Products Now: Modern Coffee Table
It adds visual interest
Now that you know what asymmetry is, it's important to take a more in-depth look at why people use it in their designs. The most common reason is that it adds more visual interest. Where the repetition of symmetrical arrangements has a tendency to feel monotonous over time, asymmetrical looks keep us on our toes.There's actually a psychological basis for why this occurs. It has to do with the way our brains process information. They aim to pick up on as many patterns and repetitions as possible, so the mirroring effect of symmetrical design makes those rooms very easy to figure out. In asymmetrical spaces, the patterns are less immediately obvious, so it takes our brains a bit longer to process them and ultimately makes them more interesting.Take the picture above as an example. While the room features a consistent color palette, the same number of chairs on either side of the coffee table, and even a symmetrical layout, it was probably the fireplace that caught your eye first — and held it. Asymmetrical elements are a good tool to use when you want to call attention to a feature of your design.
Shop These Products Now: Round Wall Mirror – Vase Decor
It's more casual
Take a second to think of all the mirror images you've seen in interior design. More than likely, the images you're thinking of are stately living rooms that feature double couches or a long dining table with two rows of identical chairs. This rigid duplication of symmetrical design has a tendency to present as more formal and even a little stuffy. In contrast, asymmetrical designs aren't constrained by the same level of perfection. The allowance for differences in their arrangement enables the space to feel a bit more casual, a bit more "lived-in." As such, asymmetrical designs are often favored in high-traffic areas of the home, such as family rooms and eat-in kitchens.
Shop These Products Now: Table – Modern Lamp
How to pull it off
The last step to becoming a master of asymmetrical design is to know how to apply these concepts in your own home. While there are no hard-and-fast rules for this one, we do have a couple of suggestions to get started.
Make it a focal point: If you're going big with your asymmetrical element (like the fireplace above), make sure it's something that would be a natural focal point and build the rest of your design around it.
It can be big or small: Asymmetry doesn't always have to make a huge statement. Sometimes even piv0ting a chair at an angle is enough.
Use odd numbers: Arranging groupings in odd numbers is a great way to utilize asymmetrical design.
Remember coordinating elements: When you're going asymmetrical, it's crucial to include a few common threads to help pull everything together. Repeating elements with similar colors, lines and shapes are the way to go.
Use your perception: Pay attention to how your asymmetrical elements make you feel. If something feels "off" about your design, you may have to make a few tweaks until everything makes sense.
Shop These Products Now: Dining Chairs – Chandelier
Believe it or not, asymmetry is a foundational principle of interior design. Read over this post and consider our tips carefully. We're sure when you learn more about the why and how of this design technique, you'll be ready to give it appropriate attention in your home. What do you think of asymmetry? Will you be making an effort to include more of it in your interiors?