New Home Checklist: Hosting Your First Thanksgiving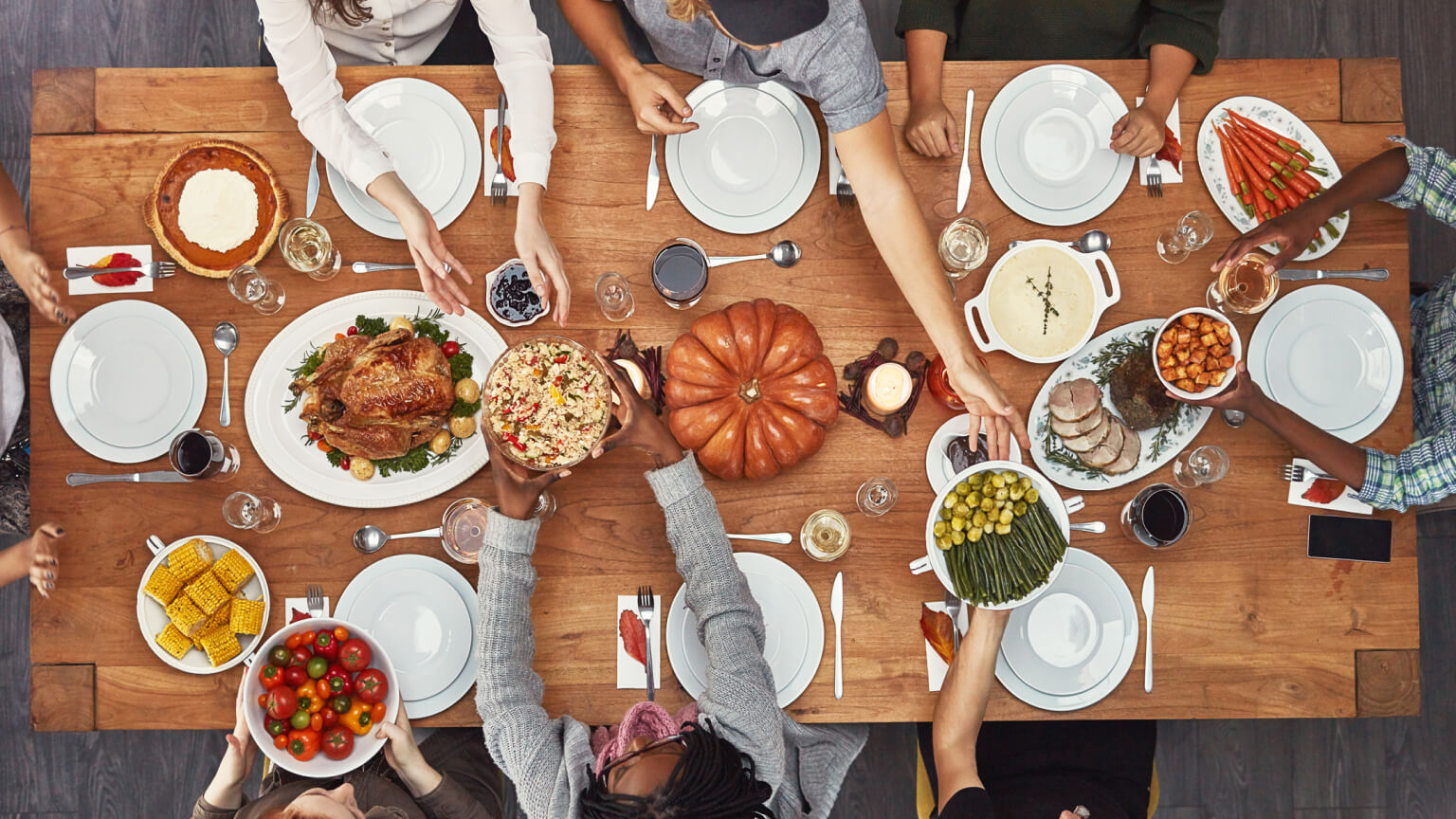 If you moved into a new home over the past year, you might be finding yourself on hosting duty for the first time this Thanksgiving, and that can be a lot of pressure. But don't worry — a little bit of planning will go a long way towards a stress-free afternoon.
---
Jump to:
---
Two to three weeks out
MYMOVE pro tip
Plan on around one pound of turkey per person — or around half a pound of edible meat each. Experts recommend turkeys in the 10 to 12 pound range.
The week of
MYMOVE pro tip
Prepare what you can in advance. Dishes like casseroles and vegetables can be cooked and refrigerated for up to two days, and pie crusts can be baked three days ahead.
The day before
MYMOVE pro tip
Put two bags in your trash can so you have a fresh one ready to go while you're cooking.
Thanksgiving Day
MYMOVE pro tip
If you need to keep a dish warm, put it in the microwave — it's insulated, so it will help it retain heat. (Just don't accidentally turn it on!)
Don't forget to have fun!
With all the prepping guest rooms and last-minute grocery runs, it can be easy to forget what the season is all about: soaking in some gratitude with the people you love. While hosting around the holidays can bring its fair share of stress, try to take some time to appreciate everything that makes the holiday so special.