What's My Home Decorating Style? Quiz and Design Tips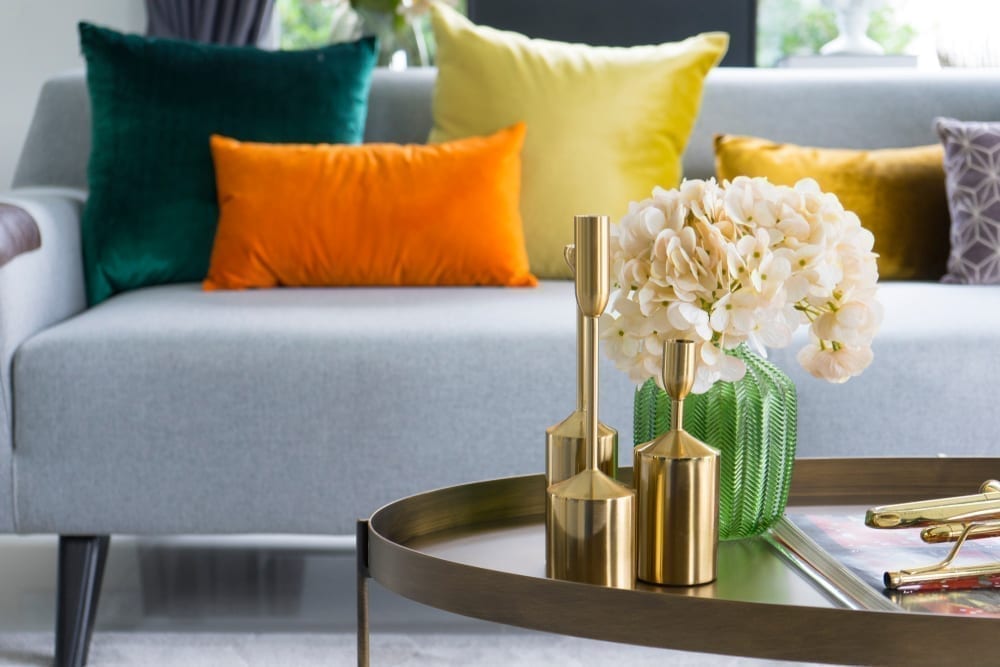 ben bryant / Shutterstock
Got space that needs attention or are you ready to take on a new DIY home redesign project? Before you start, here's something to consider — have you decided which home decor style fits your home and your personality?
"Well, what is my design style?" you ask. Take the short and fun quiz below to get an accurate answer. With our 10 questions, you'll be able to put a name to your dream home aesthetic. You'll be able to answer, is my home decor style more Mid-Century Modern or Industrial? Do I lean toward Shabby Chic or Modern Classical? With some home design inspiration, you can get your home design project wheels going.
3 rules to follow when decorating with your home design style in mind:
Now that you've got a clear idea of what your home aesthetic is, thanks to our interior design quiz, here are our three crucial rules to ace DIY home decorating. You can make your home look like a professional designer styled it — without breaking the bank!
Rule #1: Know your design style by heart.
Let's face it — some home decor styles are easy to confuse with one another (hello, Minimalist and Scandinavian!). So how do you make sure that the design you're trying to imitate truly reflects your style?
Step 1: Start with a home aesthetic quiz.
Start with our What's My Decorating Style? Quiz! It's quick, purely visual, and fun to take. You might be surprised — the style that you end up with (and truly suits you) might be slightly different from what you've imagined all along! It will also give you the necessary design vocab to narrow down your search. When looking for home decor pieces, you can type words like "industrial," "coastal," or "boho" to help you find the perfect fit for your home!
Step 2: Take a good look at your space.
Once you've got your style down pat, your next fundamental step is to scrutinize your space. Is a total revamp in the cards? Or do you just need some accessories here and there to emulate your style? Which areas of your home are working for you and which ones aren't? Is it important for your home to have a lot of natural light? Or does artificial light suffice?
Keeping an open mind and a flexible outlook will make it easier for you to understand what suits you and keeps you happy down the line.
Step 3: Get inspired.
Ahhh, this is probably one of our favorite steps. Take a step back, relax, and just allow the creative energy to flow. Look for home decor inspiration from sites like Pinterest, in your favorite home decor magazines, and even in movies or TV series.
Also, pull inspiration from the spaces around you. Getting inspired by actual lived-in homes is a great way to visualize how your space could look with a similar layout or elements. Save some pictures and file them together to create your interior design mood board. Ask a friend for recommendations when you come across fixtures, furniture, or artwork you love in their homes.
Rule #2: Follow the 3 C's: choose, consider, curate.
So moving on to the second must-follow rule of DIY interior design: choose elements wisely, consider the nitty-gritty of your space, and curate to bring in the happy feelings.
First, choose style elements and accessories that you see yourself (and your family) using and enjoying in the long run. As much as we would like our space to epitomize our style, practicality and functionality still make a liveable, comfortable home.
Second, consider lighting, measurements, etc. It's easy to shop for anything and everything that embodies your style. But the thing is, not all of those items were made to fit your home. Consider the amount of light your space gets at all times of day, and choose paint colors and lighting that can brighten your space. Take notes about the dimensions of your room to make sure that you find furniture that fits.
Lastly, curate your home aesthetic by only bringing in things that make you happy. Clutter never maketh any man happier — and we live by this principle, too. To make a truly standout space, take it easy on the accessorizing. Trust us; it's better to slowly add elements one at a time rather than have an overwhelmingly designed space.
Rule #3: Promise to work within your set budget.
Our last rule is where most DIY designers falter. For some, the high of visualizing their dream home design wears off as soon as the talk of a budget comes up. But working within your budget shouldn't be met with dread and shouldn't stifle your creative potential. Here's how you can stick to your budget without sacrificing your dream home decor:
Reuse items that you already have.
You might already have what you need. Categorize each item you currently own and identify if it still serves its purpose and the style you're going for. Do you have items that have an entirely different aesthetic than you're going for? Organize a garage sale for extra funds or donate them to your nearest charity.
Dive into a garage sale or a secondhand store.
Somebody else's unwanted items could be your treasure. These establishments are a hodgepodge of every single style — both old and new — and could become an easy distraction. So remember — eyes on the prize.
Focus on mixing rather than matching.
Purchasing big-ticket items in one go, like a furniture set, might sound like a way to get everything you need at once. But it could end up draining your budget faster and restrict your ability to truly personalize your space. To design like an actual pro, don't be afraid to mix and match your elements — especially your furniture. Keep one focal point and add in complementing accessories.
Try your hand at DIY-ing your home pieces.
Interior design styles like Shabby Chic and Industrial, among others, feature lived-in pieces which are easy to replicate with some patience and elbow grease. With DIY, you get to unleash your creativity and create design pieces that you won't find anywhere else.
Frequently asked questions
Q:
How do I choose my decorating style?
A:
Start by taking MYMOVE's What's My Decorating Style? Quiz to determine the style that truly represents you and your personality. A home aesthetic quiz makes it so much easier by creating the foundation for any redesigning project. Give it a go!
Q:
What are the different home decor styles?
A:
There are tons of design styles out there, but here are 10 of the trendiest styles:
Mid-Century Modern
Industrial
French Country
Modern Classic
Bohemian
Minimalist
Scandinavian
Coastal
Art Deco
Q:
What are the 2020 decorating trends?
A:
These are some of the most popular trends we see in 2020:
Off-trend is the new on-trend. More reasons to DIY (wink, wink).
Colorful kitchens. Kitchens are no longer just predominantly white.
Cozy fabrics and accessories. Bring in the Hygge.
Colors as neutrals. Don't be afraid to be bold in your color choices!
Approachable luxury vibe. Natural elements like wood add an organic polish, and elements of industrial metal make spaces stand out.
Q:
How do I make my house beautiful on a budget?
A:
To stick to your budget without limiting your home's aesthetic potential, try reusing items that you already have, or if you really need to purchase, get items from a garage sale or a secondhand store. We also recommend accumulating your design elements or accessories slowly, rather than making one big purchase. Lastly, we couldn't stress how DIY-ing some of your pieces. It's a great way to create one-of-a-kind accessories while keeping your budget to a minimum.
Q:
How do I show my personality through my design style?
A:
The biggest piece of advice that we can give is to mix and match your design elements. That's the best way to allow your personality to shine through while making your space look like it was put together by a professional interior designer. But be wary of going heavy-handed. Instead, take one interesting piece and make it the focal point of a room and design around the item to create a cohesive, well thought out look.