10 Things to Do With the Empty Space Over Your Bed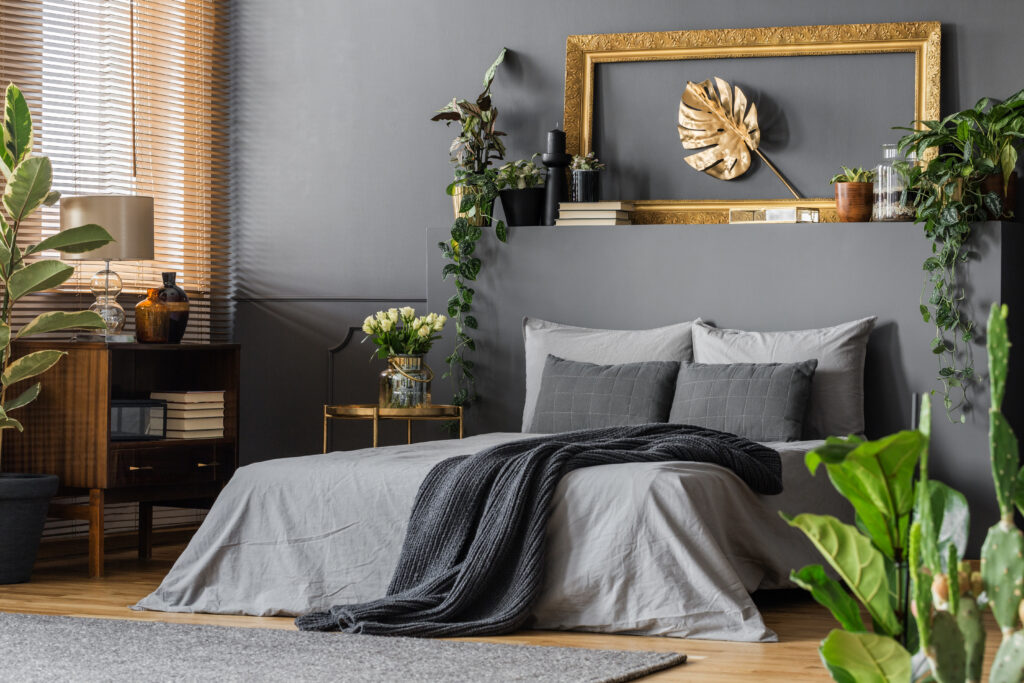 You've got the perfect headboard and bedding set up. But does your bedroom still feel a little … vanilla? The large and empty wall area over your bed is probably the reason something's missing. It's not easy to decorate the area over your bed — it's a long and sometimes narrow area. Here are some easy ways you can take your bedroom wall decorating to the next level.
1. Paint (or wallpaper) the wall a rich, vibrant color
Shop These Products Now: Background Wallpaper – Pillow – Bed Sheet – Bed
2. Hang a patterned rug.
3. Add a wall mural
4. Create a gallery wall
Shop These Products Now: Bedroom Plants – Throw Pillow – Ceiling Lamp – Accent Mirror
5. Hang a room divider
6. Hang a horizontal painting or mirror
Shop These Products Now: Wall Mural – Blanket – Bedroom Chair – Hanging Lamp
7. Hang a series of wall art horizontally
8. Use vertical panels to fill the wall
9. Hang sculptural pieces in a freeform pattern
Shop These Products Now: Bedroom Lights – Pillows – Comforter
10. Add stylish storage
Try mixing and matching a few of these bedroom wall decorating ideas to complete your roomWhich are your favorite ideas?