How to Create a Guest Bathroom That Will Make Entertaining a Breeze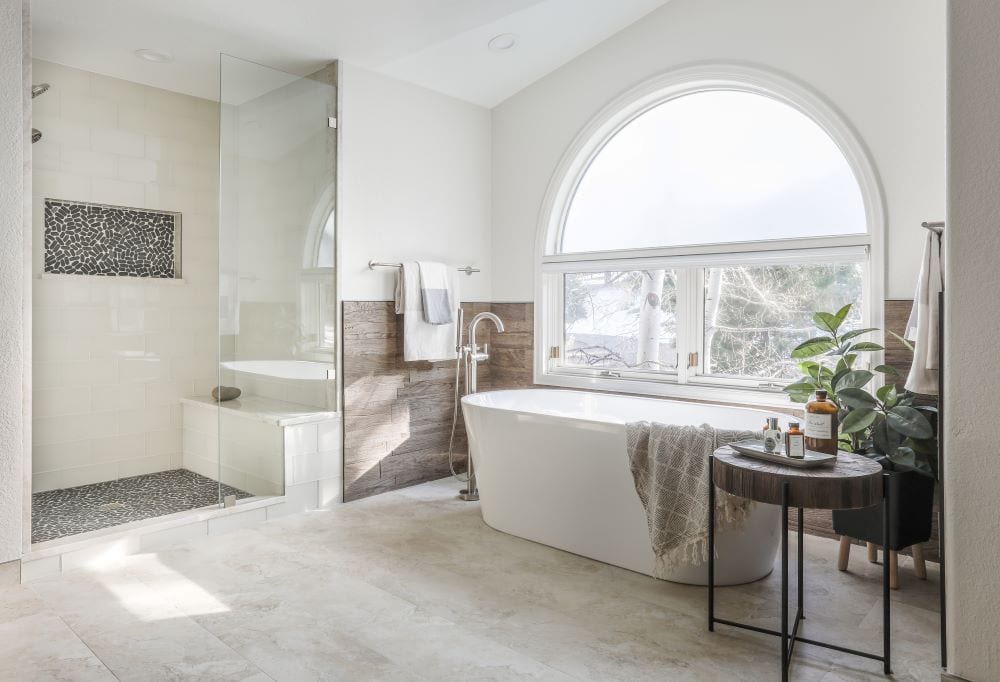 Usually, when you read about bathroom design ideas, the master bath is the focus. While your ensuite can serve as your own personal escape, it's not the only washroom that deserves consideration. A well-thought-out guest bathroom, for example, can be both a gift to your family and friends and a source of never-ending compliments.
If you're ready to take your guest bathroom design to the next level, you're in luck. We've put together a list of our best tips to help inspire your redesign. With just a few small tweaks, you may just find that you have a new favorite room in the house.
Keep it fairly neutral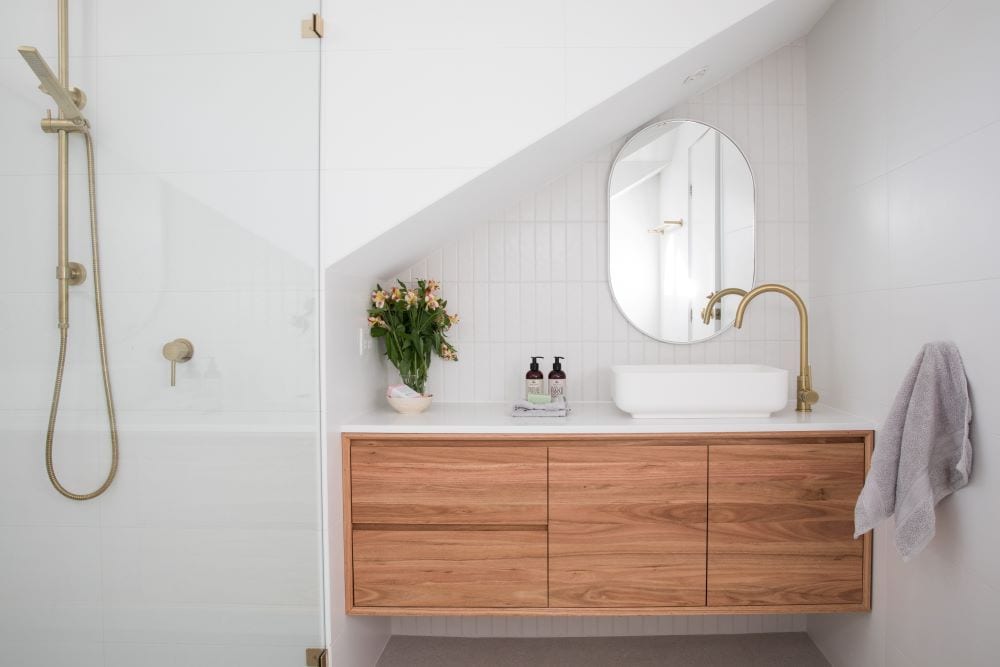 @LIGHTITUP / Twenty20
When dealing with a master suite, personal style reigns supreme. Are you someone who prefers a claw-foot tub for long baths over a quick shower? Done. On this project, though, your goal is to appeal to the masses: your best friend, your mother-in-law, and everyone in between.
To pull this off, we recommend that you stick to a fairly neutral look. Think about incorporating a monochromatic color scheme in your design. This color combo adds a sense of classic elegance to the space and will never go out of style.
Once you have your color palette in mind, you can add more visual interest to the room by playing around with a variety of shapes, textures, and materials. Think about featuring things like a tastefully curved sink or an eye-catching vanity.
Include luxe extras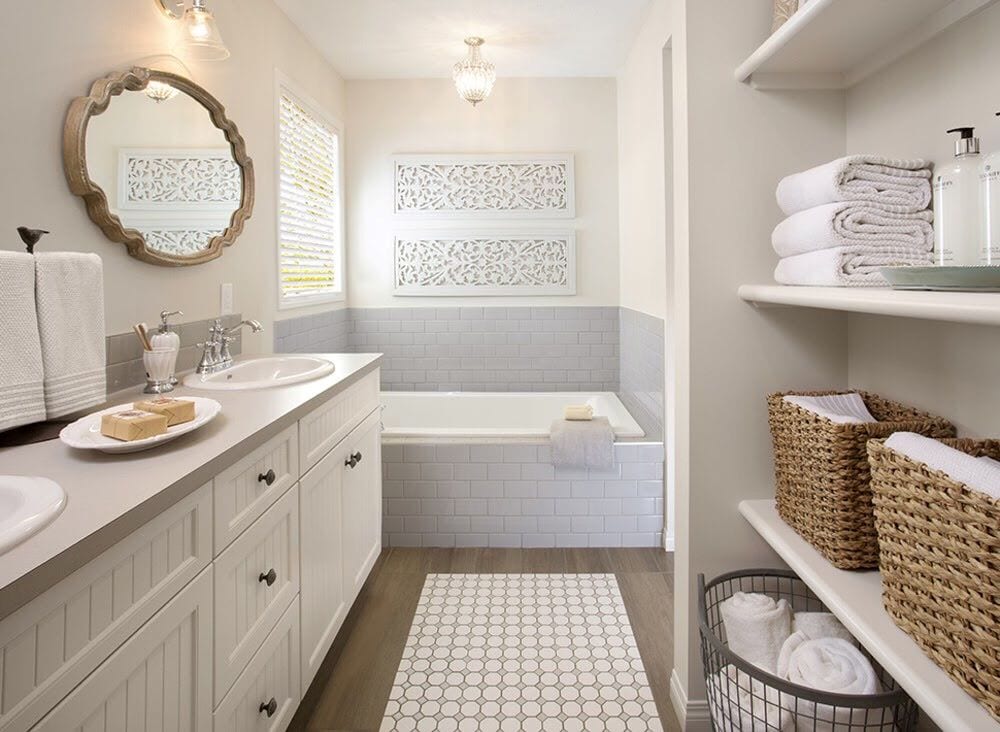 @brooklynberry / Twenty20
The best part of being on vacation is the little luxuries that your hotel has to offer. Even though your friends and family won't be staying at a company-run resort, you can recreate the experience by adding some luxe accessories to your guest bathroom.
Take the picture above, for example. In it, you can see that whoever designed the space has taken the time to add plenty of fresh towels, plus a variety of high-end soaps and lotions.
Take the time to consider how you can include touches like these into your guest bathroom. Even one or two should be enough to stop the room from feeling purely functional and help transform it into something special.
Concentrate on your displays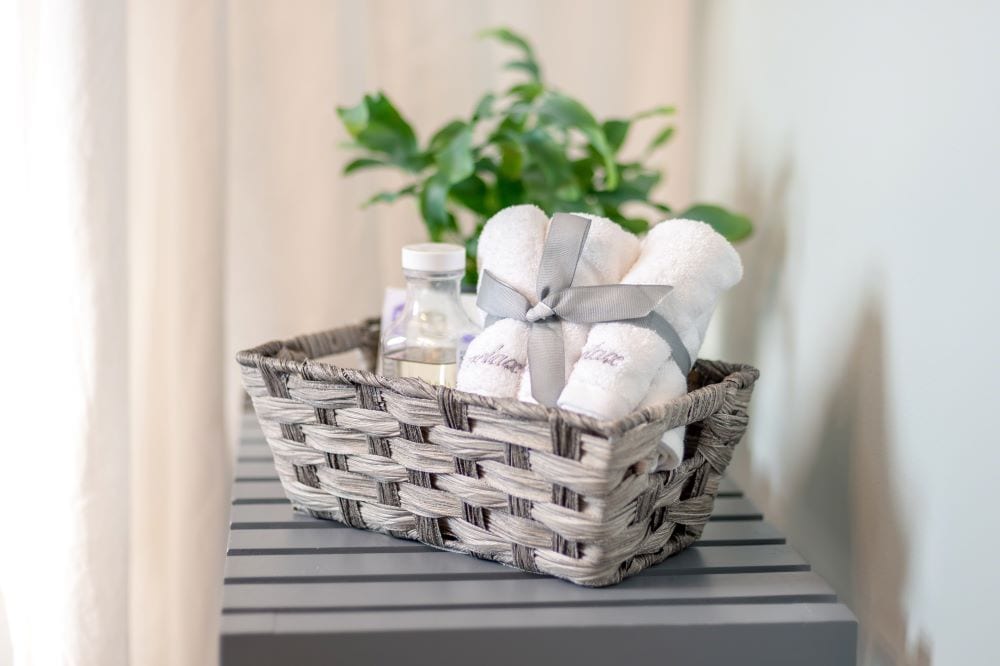 @kayp / Twenty20
Keep in mind that part of what sets the hotel experience apart from that of a typical home is that not only are these items on-hand, they're also meticulously displayed. With just a glance, you know exactly what towels and toiletries are available to you. When designing a guest bathroom, your goal should be to have your family and friends feel the same way.
Every bathroom needs storage. For the guest bathroom, in particular, we recommend using open storage solutions. Look for shelving units, bins, or cubes that allow you to keep your linens and lotions on display. That way, your guests won't need to root through your belongings in order to find everything they need.
Once you have your storage options in place, remember how the items are displayed is just as important as what's available. Just as you would with any other styled surface, do your best to create specific groupings. Vary the items in each grouping by height, size and number to create visual interest. If you need to, consider looking up bathroom design ideas on Freshome for inspiration.
Leave room to spread out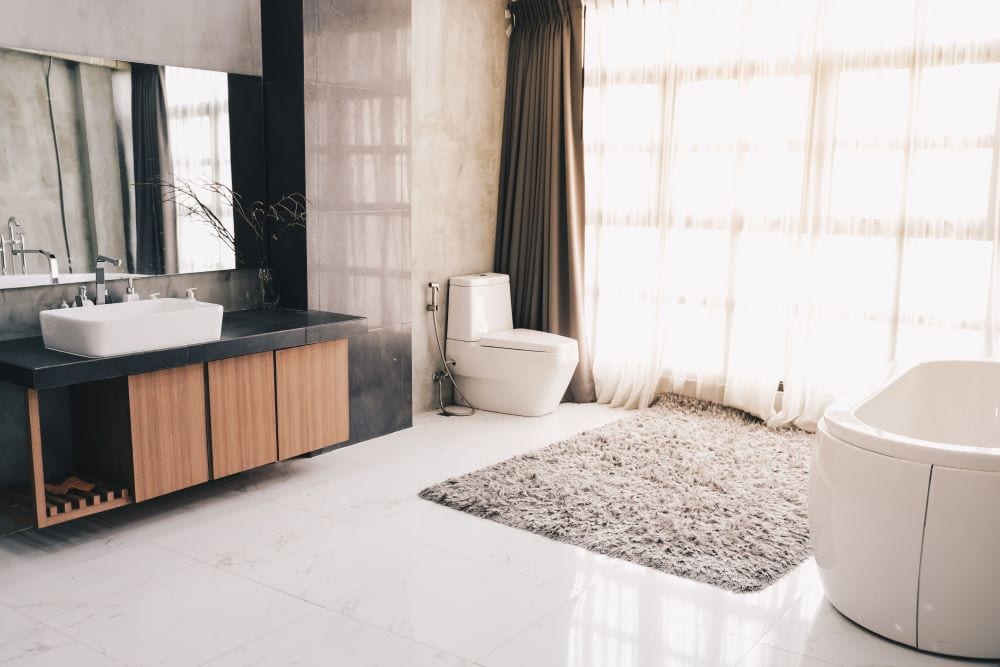 @try2benice / Twenty20
This tip is more about function than aesthetics, but it is one that your guests will truly appreciate. Whoever comes to visit, they'll likely be bringing a host of toiletries of their own and they'll need somewhere to put them. Make sure your guest bathroom includes plenty of room for your visitors to spread out during their stay.
To do this, you'll need to leave plenty of negative space in your design. Resist the urge to overcrowd your design with accessories or knickknacks and only use as many as you need to make the space feel pulled together. If you're working with a small bathroom, rely on vertical height to provide some additional surface space.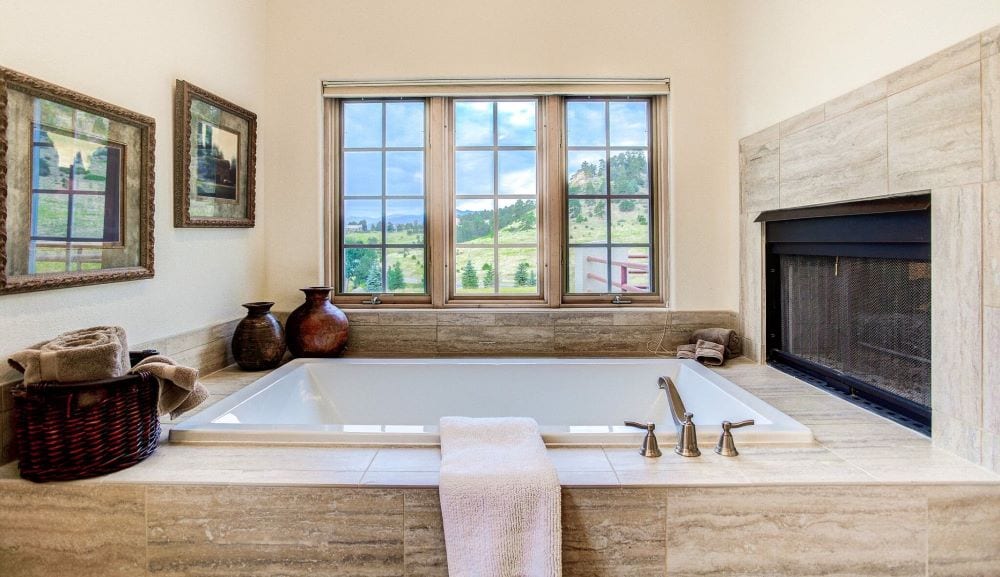 @shotbycec / Twenty20
Understandably, the guest bathroom design often takes second priority beyond a high-end master suite. However, that doesn't mean that you should neglect this space entirely. With just a few, simple tweaks you can create a space that both you and your guests will fall for. Keep our tips in mind and put your own spin on them to give your interiors a whole new look.
What do you think of our guest bathroom tips? Do you have any of your own to add to the list? Share them with us in the comments below.