Undermount, Wall Mount, Drop In, Vessel, Pedestal — All About Bathroom Sinks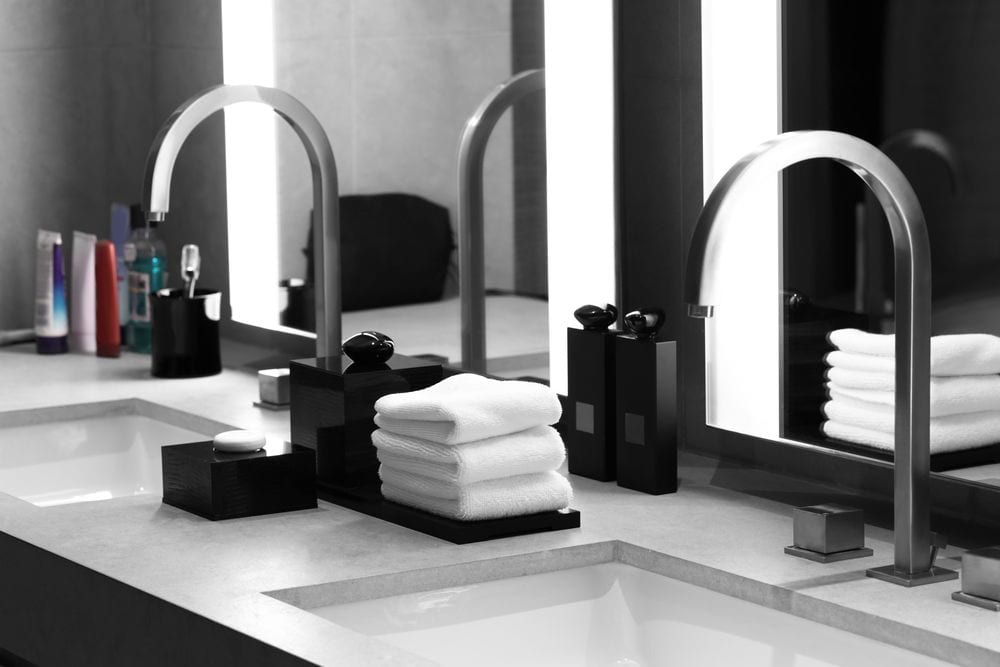 Bathroom sinks come in a dizzying array of styles. Not that we're complaining. If you're anything like us, you love that kid-in-a-candy-store feeling. But unlike candy, which is inexpensive and quickly consumed, once you purchase a sink, it's going to be in your bathroom for a while. So you need to put considerably more thought into your choice. It's easy to get distracted by the most fashionable bathroom sink styles, but it's also important to consider functionality.
Freshome has already shared the latest faucet trends, and also the 2019 trends in bathroom technology. Below are some tips for understanding the different bathroom sink styles and installation types. We'll also explore how each type would work in your home.
"The challenge is to select a sink that is both beautiful and appropriate," says Leah Tuttleman, ASAE Certified Designer at Re-Bath. "The sink shape can be based either on personal preference or space considerations."
Undermount sinks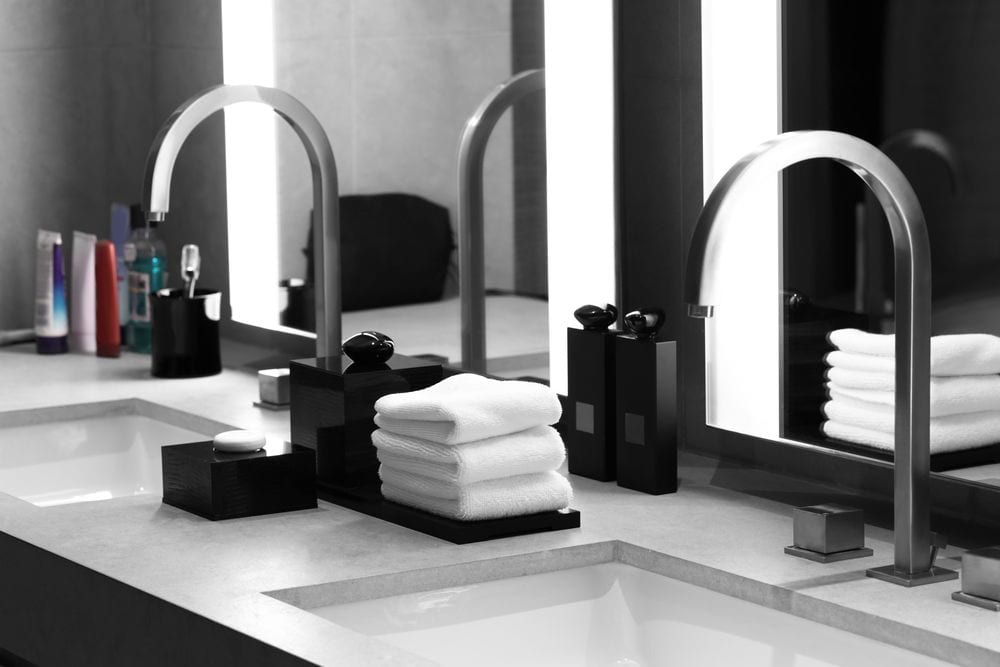 fiphoto/Shutterstock
According to the National Kitchen and Bath Association (NKBA), undermount (or undercounter) sinks are the most popular sink installation. "An undermount sink is attached to the counter or vanity top from below the surface," Tuttleman says. "There is no rim in the way, and this allows you to wipe water directly into the sink," she says. And that makes it easy to clean — and to keep clean. In addition, an undermount sink doesn't take up valuable countertop space like styles that sit on top of the countertop.
Tuttleman typically chooses a streamlined rectangular or oval option. However, she notes one drawback. "Once it is installed, it is unlikely that it can be removed for a future remodel," Tuttleman warns.
According to Erin Davis, Lead Designer at Mosaik Design & Remodeling, when choosing the right sink for your space, it all comes down to function, usage area and aesthetic. "Most people want an undermount sink due to the ease of clean-up and because it is the cleanest-looking application."
Drop-in sinks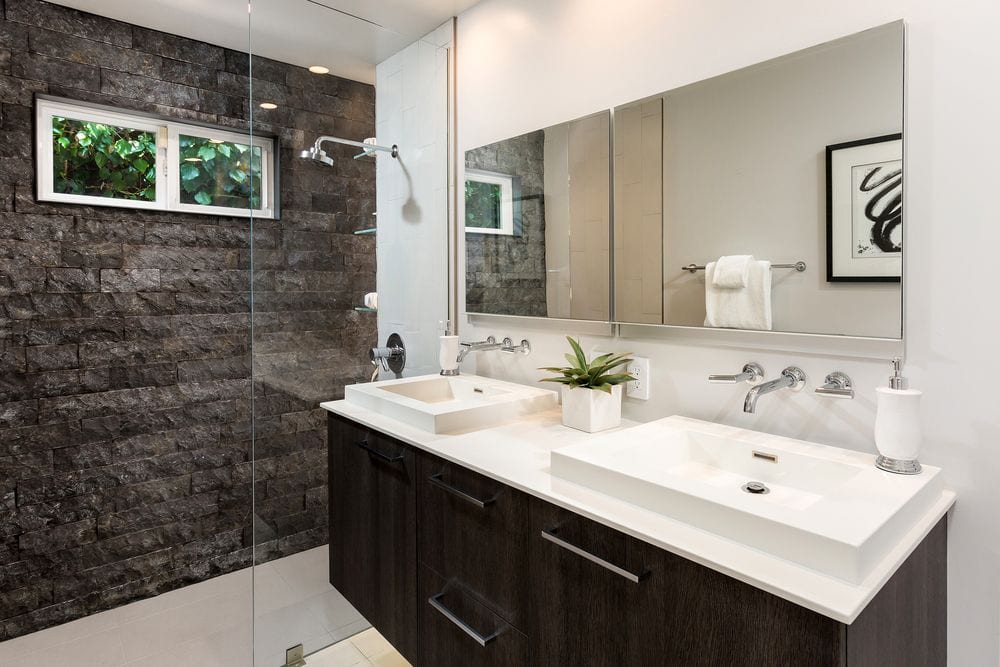 Krista Abel/Shutterstock
Tuttleman says that drop-in sinks are easy to install. That's thanks to their rim or lip that rests on top of the counter's surface. "They are often the choice of do-it-yourself homeowners, as they can be simply lowered into the designated cut-out space in the countertop."
Drop-in sinks are available in materials such as stainless steel, porcelain or granite. Sometimes, drop-in sink offer significant cost savings, making them a common feature in utility rooms.
"There are many types of drop-ins or 'sit on top' bathroom sinks that can be installed if you want to raise your sink height without changing the countertop," Davis says. "These offer interesting profiles and can provide a beautiful focal point."
Wall mounted sinks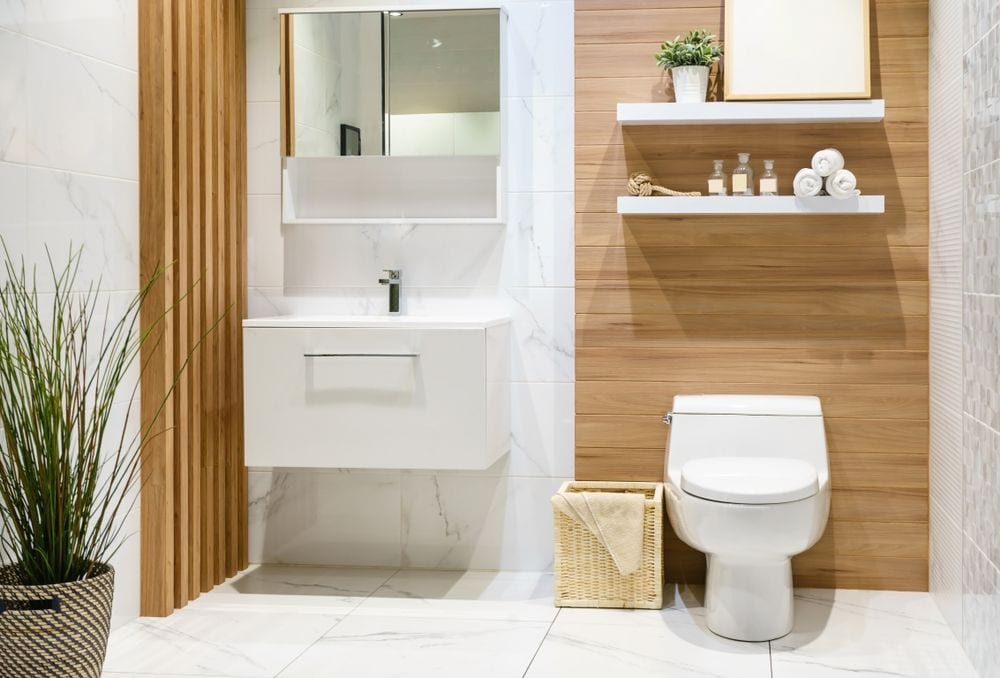 Navin Tar/Shutterstock
"Many people choose a wall mounted sink because of its clean appearance," Tuttleman says. She adds that they offer a clutter-free look that's both modern and utilitarian. "When you put something on the wall, it's more like a sculpture because the tile around it, the color and shape are all part of the composition."
As a result, she warns that you need to keep your grout lines perfectly aligned with the faucet to keep everything centered. "I recommend that you work with your plumber and designer to position the faucet about eight to ten inches above the sink and far enough out in the sink to be able to wash your hands without splashing," Tuttleman says.
Davis notes that wall mounted sinks are quite popular in commercial areas because they can be placed at any height you choose, which makes them easily ADA-compliant. "They are great space savers in a small bathroom, too," she adds. This allows you to free up floor space for storage or other needs.
Vessel sinks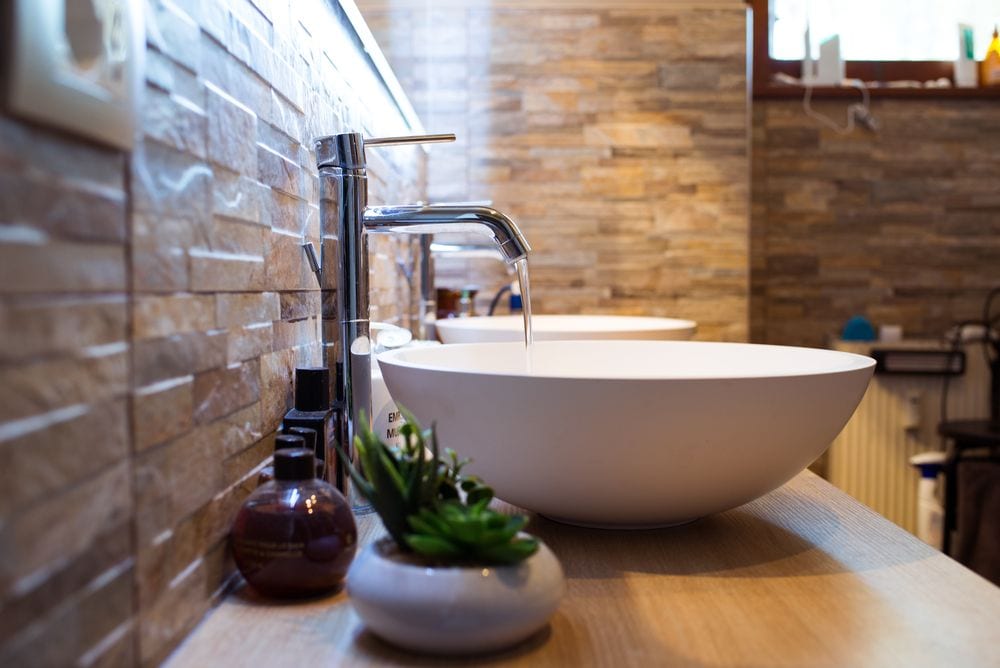 Angela Bragato/Shutterstock
Vessel sinks are not as common as other types of sinks. However, these above-counter sinks are available in styles like frame square, barrel round, contour round or rectangular. "Unique materials such as stone, glass, porcelain and copper give these sinks their own unique statement," Tuttleman explains.
Eric Moore, senior interior designer at Kohler, tells Freshome that vessel sinks are a popular choice for powder rooms, but can be used anywhere. "A vessel sink is a nice focal point and statement within the space," Moore says.
Pedestal sinks
Pedestal sinks can add elegance to any bathroom. "They are ideal for a small space or powder room that doesn't require storage space," Moore says. "Pedestal sinks feature a generous bowl size, but depending on the style, may or may not provide ample deck space for hand soap and grooming essentials."
While they're available in a variety of styles, Moore says pedestal sinks are often used to recreate a traditional classic look. They go well with freestanding soaking tubs.
Console tables
"A console table is an attractive and practical bathroom solution with a rail for towels," Moore says. "It has a light and open feel." And this can help a small room feel bigger.  In the photo above, the console table legs are constructed of durable solid brass.