These 3D-Printed Houses Can Be Printed Today and Move-In Ready Tomorrow – for Under $10K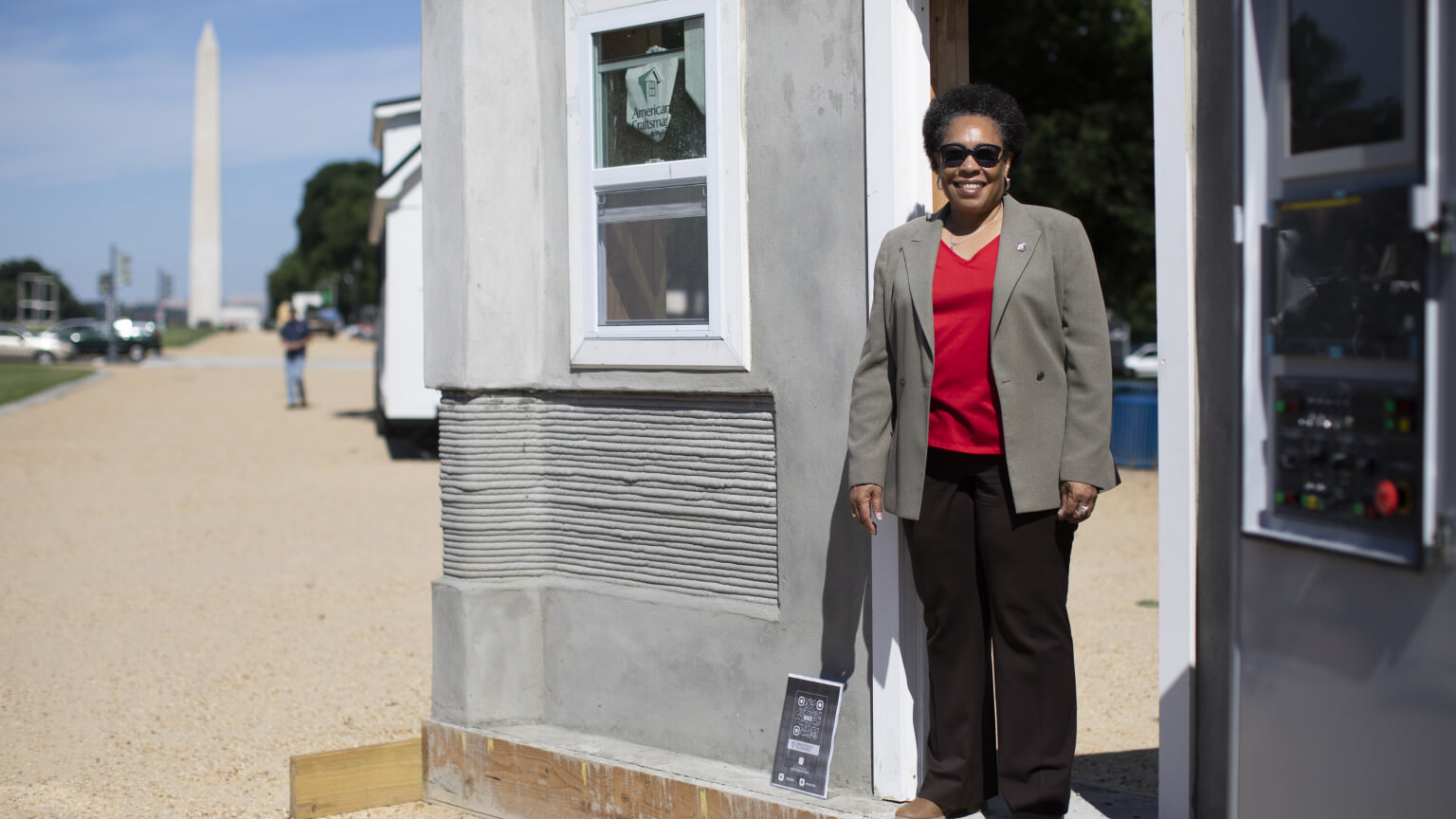 If you have 24 hours and $4K to $10K to spend, you can print out the custom home of your dreams. Several companies have been playing around with the idea of printing up a house using the latest 3D printing tech — and that dream is now a reality. Check out these six innovative 3D-printed houses:
1. 3D-printed house in Austin, TX by Icon
Icon has partnered with New Story, a charity dedicated to ending homelessness by providing shelter in distressed and poor communities, to print 800-square-foot houses in under a day for roughly $4,000.How they did it: The Vulcan, a large 3D printer, uses digital blueprints created by engineers to print 3⁄4-inch-thick layers of concrete in layered "slices."
2. Tiny 3D-printed houses by Apis Cor
This round tiny home built by San Francisco-based Apis Cor is only 400 square feet and costs $10,134. The company claims that the concrete mixture will last 175 years.How they did it: A mobile 3D printer on-site erects the house from the foundation up.
3. A neighborhood of 3D-printed houses for rent in Eindhoven, The Netherlands
Eindhoven University of Technology is set to 3D print a neighborhood of concrete houses for rent named Project Milestone. They are most interested in the environmentally friendly potential of 3D printed houses by lowering concrete waste and transportation costs. How they're doing it: The 3D printer that builds the homes lives on-site and consists of a large robotic arm fitted with a nozzle that squirts out a special cement formulation. The cement follows the architect's digital blueprint in layers for high strength.
4. The first inhabited 3D-printed house in France
These homeowners splurged on their 3D-printed home, spending roughly $220,000 on the four-bedroom, 1,022-square-foot structure. Curved walls, smart appliances, digital controls for disabled people and many standard finishes are some of the highlights.How they did it: Benoit Furet headed up the project at the University of Nantes and oversaw the design and printing. Although the home is the most expensive in this list, Furet claims that the printed home, which takes 33 hours to print, is 20 percent cheaper than a traditionally constructed home.
5. Recycled plastic tiny 3D-printed houses
DUS Architects decided to create a recycled (and recyclable) tiny cabin called the Urban Cabin. It's just 250 square feet in size.How they did it: They printed the home using a sustainable bio-plastic, which can later be taken down or shredded and recycled and/or reused to print a new house. They're hoping to showcase the speed of 3D printing in order to provide temporary housing in the event of a disaster.
6. Italian-Chic 3D-printed house
A partnership between architecture studio CLS Architecti and engineering firm Arup has produced one of the most elegant printed homes to date. The one-bedroom, one-bath home has a striking living room and kitchen laid out over 1,000 square feet. The finishes feature marble, stone and concrete with warm bronze hardware and accents.How they did it: A portable 3D printer printed the home on-site in Milan's Piazza Cesare Beccaria. To keep the process streamlined, the home was printed in 35 modules. It took 48 hours to actually print the home and an additional five days to complete the flooring, windows and finishes.What do you think of these 3D-printed houses? Do you think you'll live in one in the future?