The 5 Most Bike-Friendly Cities in the U.S. in 2021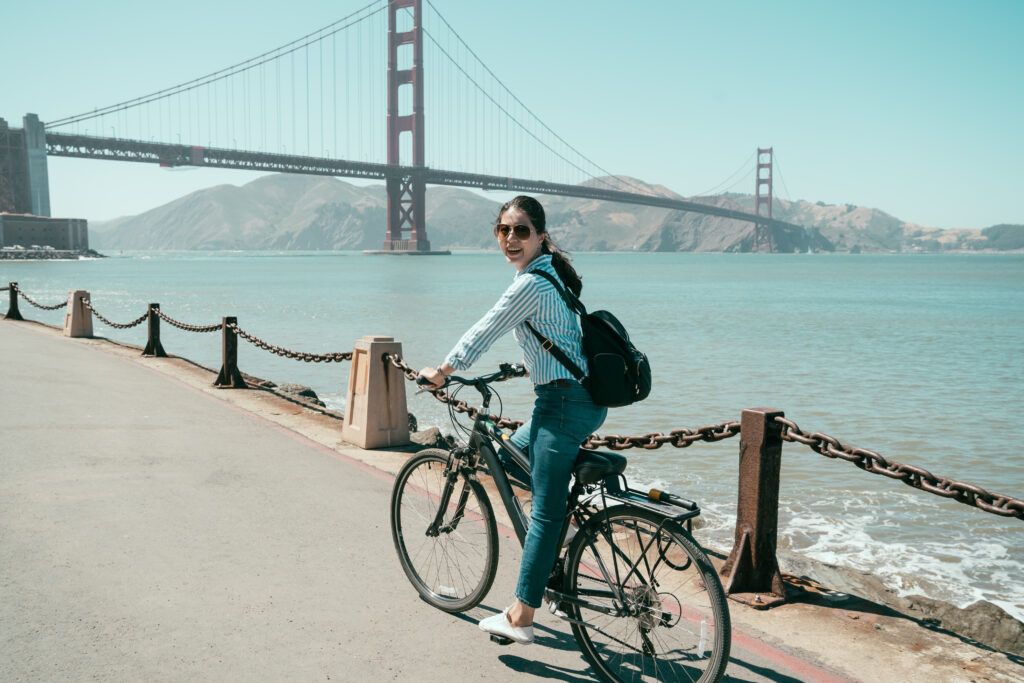 If you're a cyclist, the ubiquity and convenience of local biking infrastructure is likely a serious concern and may even impact where you want to live. Choosing to move to bike-friendly cities has benefits beyond where you can go on two wheels. A city's bike friendliness often directly correlates to the quality of life and health of its residents.
A Reuters Health economic assessment of New York City's bike infrastructure reported that for every $1,300 the city invested in building bike lanes, the resulting benefits were equivalent to an extra year of life at full health over the lifetime of all citizens.
Many cities around the country have launched campaigns and earmarked portions of their city budgets for off-street bike paths, bike lanes, and traffic-calmed neighborhood streets. These efforts encourage bike commuting, increase recreational cycling, create more foot and bike traffic to local businesses, and can help mitigate the effects of climate change.
Below, we'll dive into the most bike-friendly cities in the U.S. where you'll find large cycling communities and miles of bike lanes and trails to explore.
5 best bike-friendly cities in the U.S.
To determine the most bike-friendly cities in the U.S., we used Walk Score's Bike Score list. For a given area, it gives a rating from zero to 100 based on the type and amount of bike infrastructure, elevation changes, number of bicycle commuters, and road networks the city has. Data from the USGS, Open Street Map, and the US Census inform each ranking.
Bike Score: 84
Minneapolis earns the top spot as the most bike-friendly city on this list for its extensive network of bike paths and ambitious plans for the future. According to the U.S. Census Bureau, it was rated second in the nation as a bicycling commuting city — around 5% of the population bikes to work. With 129 miles of on-street bikeways and 97 miles of off-street bikeways, the city is a haven for cyclists who prefer their own lane versus testing their nerves in traffic thruways.
Minneapolis approved a Climate Action Plan in 2013, which includes the implementation of 30 miles of on-street protected bike infrastructure by 2020. Plans are currently underway to build more bike corrals and bike parking.
Minneapolis is replete with bike-friendly roads for both short and long rides around the city. Cyclists can ride along the urban rail-to-trail project, the Midtown Greenway, or ride the 50-mile Grand Rounds National Scenic Byway, which takes you through seven segments of the city.
Mountain bikers looking for technical, off-road features will enjoy the trails at Theodore Wirth Park, and if you're willing to venture a bit outside the city, Battle Creek Regional Park has tons of trails for riders of all levels.
Minneapolis at a glance:
Bike Score: 82
You might already be familiar with Portland's famous unofficial slogan, "Keep Portland Weird," but there's a lot more to this city than its iconic oddness. The City Council unanimously adopted the Portland Bicycle Plan for 2030 in 2010. Key facets include increasing bike parking and spending for bike infrastructure, strengthening bike policies, and forming a denser network of bike paths. You can currently find 385 miles of bikeways in Portland, with 95 more miles in the works in the next five years. There are also 6,500 publicly-installed bike racks around the city and 31 intersections with bike-specific traffic signals.
With a bike commuter percentage of 6.3% compared to the national percentage of 0.5%, it's safe to say that Portland is serious about bikes. One of Portland's most recommended routes is up Rocky Butte, where you'll be met with a 360-degree panoramic view of Mount Saint Helens, Mount Adams, and Mount Hood. In June, you can watch cyclists race or enter as a participant yourself in the Mt. Tabor Series, a hilly short circuit race. For endurance events, check out the 200-mile-ride from Seattle to Portland.
Mountain bikers can check out the thrills at Gateway Green, a recreational area of singletrack, jump lines, and pump tracks. Or, ride in the shadow of Mount St. Helens on the Ape Canyon singletrack.
Portland at a glance:
Bike Score: 73
The city of Chicago has one of the most intensive bike plans of all the cities on this list. The Chicago Streets for Cycling Plan 2020 calls for a 645-mile bike network to be in place by this year. The goal is to provide residents with safe biking within a half-mile of all households, create more bikeways where people live, and build more bike infrastructure where ridership is high. Chicago's long history of supporting bikes dates back to the 1860s when bicycles were first invented. By 1900, 54 bike clubs had sprung up. That enthusiasm has only grown, and Chicago remains one of the premier cycling destinations in the country.
Cyclists can enjoy hundreds of miles of protected bike lanes and scenic routes like the 18-mile Lakefront Trail, a multi-use path along Lake Michigan. Learn how to ride on a bicycle track with a class at the Ed Rudolph Velodrome. For mountain bikers, the pump track at Clark Park or the trails around the Waterfall Glen Preserve offers rugged and exciting off-road adventures.
To meet like-minded bicyclists, attend Chicago's monthly Critical Mass, a decades-long tradition where hundreds of cyclists gather to ride the streets.
Chicago at a glance:
Bike Score: 73
The Mile High City is one of the most bike-friendly cities in the US thanks to Denver's dedication to prioritizing bikes in its Denver Moves: Bicycles Program. Goals include increasing walking and biking as a commuting option by 15%, ensuring that all households are within a quarter-mile of a high comfort bikeway, and reducing traffic deaths and serious injuries by 2030. Between 2019 and 2023, the city aims to increase bikeways by 125 miles; it already has 196 miles of on-street bike lanes.
Denver mountain bikers or gravel grinders have a wealth of trails and mountain biking parks to test their technical skills and courage. Off-road adventurers can explore the 71-mile High Line Canal Trail, one of the longest urban trails in America, which offers convenient access points to other connecting trails.
Many cyclists venture into Boulder for long rides or climb the 3,000 feet to Golden's Lookout Mountain. Test your legs and lungs by ascending the 14,000-feet climb to the top of Mt. Evans. While you'll find plenty of local cycling groups, Denver is often a stop for professional bike races like the Colorado Classic.
Denver at a glance:
Bike Score: 72
San Francisco's steep hills and famous streets have served as the backdrop for iconic bike films like MacaFrama, which showcases the world of high-stakes, brakeless fixed-gear riding, and Beasts of Burden, a documentary about the early '90s bike messenger scene. San Francisco offers 448 total miles of bike lanes, mostly sharrows and striped, unprotected bike lanes (352 miles). Over the next two years, the city plans on doubling the miles of protected bike lanes.
Cyclists can join the San Francisco Bike Coalition to find safe biking routes and learn the ins and outs of riding in the city. Popular riding routes include Point Reyes, with stunning views of the Pacific Ocean, and a loop through the redwoods of Muir Woods National Park. Although crowded during peak seasons, biking across the Golden Gate Bridge is a rite of passage. For mountain bikers, there are pockets of dirt within the city, but there's much better riding in Marin and San Rafael.
SF is home to huge cycling events, including AIDS/LifeCycle, a charity ride of 3,000 cyclists down the coast south to Los Angeles over a seven-day period. There's also Scale Potrero Hill at Red Bull Bay Climb, where intrepid racers sprint up 21% grades. You can also spectate Mission Crit, one of the largest fixed-gear cycling events in America.
San Francisco at a glance:
​*Prices and data as of June 2020
The bottom line
No matter what type of cycling you love, moving to one of the most bike-friendly cities in the U.S. offers serious perks. From diverse bike lane networks, lively local cycling communities, and innovative public policy initiatives, the best biking cities in the U.S. can help you make the most of your two-wheeled obsession.