The Best Robot Vacuums to Buy Now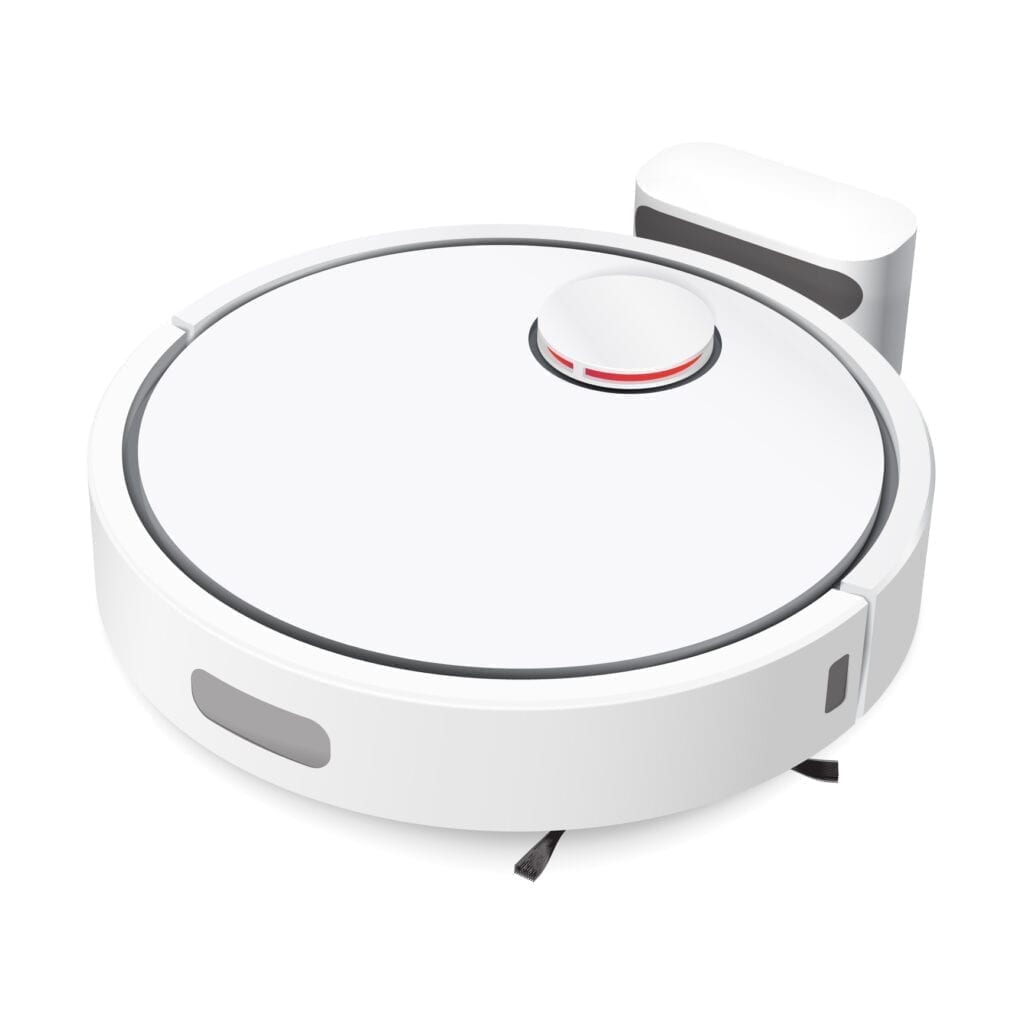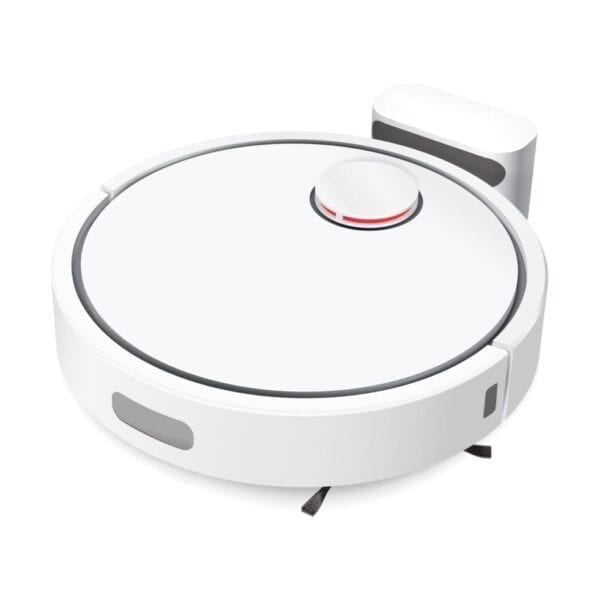 VectorHotShot / Getty Images
We hope you like the products we recommend. Just so you are aware, Freshome may collect a share of sales from the links on this page. 
Robotic vacuums are the wave of the future, allowing us to truly live like the Jetsons. When it comes to choosing what brand to buy, there seem to be a lot of choices flooding the market. Why should you have to sort through that when we can do it for you? We spent 30 hours researching manufacturers' offerings, sourcing what we think are the best robot vacuums on the market.
Prepping Your Home for a Robot Vacuum
Before we get into the reviews and the nitty-gritty of what each brand offers, we want to cover some basic prep steps. Bringing home a robotic vacuum requires a little planning before you set it loose. You need to do a little vacuum-proofing to your space, regardless of the brand. Electrical cords pose a bigger problem for some brands than others, as do fringed rugs, stray toys, socks and loose objects hiding under beds. As excited as you will be to get your robot going, you will probably have to let the battery charge before you can really get a sense of how it will work for you.
When you do set your vacuum on to its cleaning mission, you will want to keep a close eye on it at first. Your robot will run into things — that's part of the entertainment value. The best robot vacuums have soft bumpers that prevent damage and an ability to figure out how to get themselves out of a precarious situation. That doesn't mean that you won't potentially need to rescue it a few times.
Black carpet or rugs, and sometimes shiny dark wood, can create some challenges for the robot vacuum; its sensors may read it as a hole or stairwell and refuse to cross onto it on the basis of self-preservation. Those thresholds that you step over every day may block your robot from moving on to the next room.
How We Chose the Brands
There is no robot vacuum out there (or any product, actually) that is going to please all of the people all of the time. Every brand we looked at had reviewers who said that their vacuum had stopped working after a given amount of time, which would obviously be frustrating given the cost of these products.
We started with a list of eight robot vacuums: iRobot, Neato, Yujin, Infinuvo, Techko, Tech-Gadget, iTouchless and P3 International. These seemed to be the only ones on the market. (Surprised? So were we.) Very little information was available on some of these products (what was there was dismal, at best); some brands had a website but no longer appeared to be manufactured anymore.
With our goal in mind — to help you wade through the volumes of information, making your choice quick and easy — we did the groundwork for you and narrowed it down to the top five:
Roomba 880 By iRobot (MSRP $700)
Click Here to Buy on iRobot.com
It's the one that started it all — the iRobot Roomba, in some form or fashion, has been cleaning up the world's flooring since 2002. It is widely held as the gold standard for the robotic vacuum industry, but many manufacturers are looking to surpass the original. In an effort to hold their place as industry leaders, iRobot has recently released the updated and innovative 800 series. For the sake of this analysis, we will be using the Roomba 880 as our review model.
The Roomba 880, according to iRobot's website, features the AeroForce Performance cleaning system, a technological advance that combines tangle-free extractors, an airflow accelerator and a high-efficiency vacuum to increase suction and debris capture. It also comes with some added features, including a HomeBase dock for docking and recharging, an extended life battery, a remote control and two Virtual Wall LightHouses to help your Roomba know where to go and what to avoid. The robot weighs in at 8.4 pounds and is 13.9 inches in diameter with a height of 3.6 inches.
The Roomba 880 offers a variety of features and isn't bad to look at, either. Its sleek black design gives it a modern look and ties it in nicely with its charging dock and Virtual Wall LightHouses. The Roomba 880 vacuums in a random pattern and has multiple methods of determining where dirt is, even employing numerous passes to get the more stubborn areas.  This little machine will vacuum along the walls of your space as well, gliding underneath curtains and bed skirts. Cliff detection programming helps keep your robot from plummeting down the stairs, and the iRobot website claims that cords and fringe won't tangle up the Roomba 880. It also offers a seven-day scheduling option so you can set your robot to clean each day if you would like.
Users have had mainly positive things to say about their Roomba 880. A favorite feature in this new design is the rubber rollers. Untangling hair from brush rollers is a thing of the past with this model, making it easier and less messy to clean. There were multiple reports of users having cleaned their flooring with an upright vacuum and then setting the Roomba 880 to work only to be shocked at how much dirt and debris the robot was able to get from the "clean" carpet and floor. The downside of that is the the dirt bin needs to be emptied frequently, especially during the initial uses of your robot vacuum.
The most common complaints about the Roomba 880 center around communication. Users state that the manual that comes with the device actually gives little useful information, especially about setting up the Virtual LightHouses. There was a sense of frustration with the LightHouses because they are important in making the most of your Roomba, but they did not have a lot of explanation. Multiple users said they had better luck using blogs and forums to gain knowledge about their Roomba and its accessories.
Another frequent request (who knows, maybe iRobot is reading the reviews, too) is for a smartphone interface. For the price point, users felt that would be beneficial to have available. There is also a desire for iRobot to make an audible "full bin" signal instead of the light that indicates the need to be emptied. The Roomba will continue to clean while its bin is full, but obviously less effectively. Some concerns also addressed the placement of the HomeBase so the Roomba can find its way back to charge, but overall, users remarked that it does find its way home more often than not.
Users also commented that the Roomba 880 is a powerful robot and can knock over light furniture as it moves around a room, and posted creative solutions on how to discourage that. There were comments regarding the bumper potentially scratching furniture, but one user recommending adding the soft side of adhesive Velcro as additional protection. Again, perhaps iRobot will improve this design issue but it was mentioned only twice in the hundreds of reviews we looked at.
There were also positive reports regarding customer service and the ability to get replacement parts, because you will need additional filters as you keep using your Roomba or any robotic vacuum. iRobot just makes it easier. The overwhelming majority of Roomba 880 users are happy with their vacuum and ready to tell the world about it.
Neato BotVac D80
Click here to buy on Amazon.com
Neato is another power player in the robotic-vacuum game. In an effort to make its own place in the market, Neato does a few things differently than its competitors. Instead of a round bot, Neato utilizes a D-shape, claiming that it allows for better cleaning in corners. The Neato robot also takes a more logical path in cleaning a room than its random, bouncy brethren. Neato robots, according to the company's website, are able to clean a space up to four times faster due to the efficiency of their straight back-and-forth paths, as opposed to the random method of cleaners such as the Roomba.
The Neato BotVac D80 is a newly released design with updated features, focusing on a more modern design (some previous versions were likened to old-school Nintendo players on wheels), improved brushes and quieter operation. Spin Flow technology uses both suction and brushes to pick up dirt and debris from your floors. The D shape of the robot allows for the brush to be in the front of the machine; allows the brush to be 50 percent larger than brushes on round robots; and allows for a larger dirt bin.
The BotVac D80 includes the rechargeable battery, charging dock, brushes and brush/filter cleaning tools and boundary markers (magnetic strips to place on the floor to prevent your BotVac D80 from going to areas you want to exclude). The bot is 13.2 inches wide, 12.7 inches long and 3.9 inches high, and it weighs 9 pounds.
The BotVac D80 has many features similar to that of the previously discussed Roomba 880, including stair detection, scheduled cleaning abilities and obstacle avoidance. The D80 will also dock and recharge itself, picking up where it left off after charging. A feature that seems unique to Neato is the ability to download software updates, keeping your robot up to date with new developments from the manufacturer. Neato does not come with a remote control, making programming a little difficult on its small control panel.
Being a newer model, the Neato BotVac D80 does not have the hundreds of online consumer reviews that the Roomba 880 has. However, valuable insights were found in the dozens of user reviews and additional handful of professional reviews that were available. The positive feedback on the BotVac D80 is a direct echo of what the manufacturer claims — it is fast, is organized in its cleaning pattern and has a large brush and dirt bin. Users found that it is pretty consistent in returning to its base to recharge, and found the controls intuitive and easy to program. Users also had positive comments on the ability to find replacement parts, as well as on the information found in the included manual and on the Neato website.
Similar to the Roomba 880, one feature that BotVac D80 users feel is missing is a smartphone interface. Not only would this allow for additional monitoring, but some commented that it would be easier to program from a smartphone than via the small on-board screen. Some of the more negative comments would be true of any robot vacuum — prep work is needed before letting it clean, and it may have problems with black flooring.
There were mixed reviews on how it handles carpet fringe, with some saying it was not a problem and others saying the BotVac D80 got tangled. At least two reviewers felt that the three feet of space required to the left, right and front of the dock was excessive, but that may be more of a personal preference. Reviewers did make some negative comments that warrant attention, though, including multiple observations of the robot going over the boundary markers, the bot climbing up furniture, the side brush occasionally falling out and the "stop cleaning" command not always registering. Overall, the positive comments from users and reviewers far outweighed the negative; this is a solid machine that can perform well.
iClebo Arte YCR-M05-10
Click here to buy on Amazon.com
iClebo Arte is a robotic vacuum manufactured by Korean company Yujin Robot since 2005. Popular in Asia, it has performed well in Europe and is trying to make a stronger foothold in the U.S. market. If you are at all concerned with grammar and sexism, we recommend staying away from the company's website and sticking to Amazon for product information (the grammar is questionable there, too, but it doesn't have multiple references to housewives).
The iClebo Arte is a round vacuum that uses camera-vision mapping to guide it through your space. The iClebo website claims it to be the highest-climbing robot vacuum, going over thresholds of up to three-quarters of an inch. It can be used as a mopping system as well as a vacuum, and it offers a choice of cleaning modes: random (think Roomba), auto navigation (like Neato), mopping or climbing. Purchasing the iClebo Arte includes the robot, a rechargeable battery, docking station, remote control, mopping plate and cloth, dual side brushes and boundary tape. The vacuum is 13 inches in diameter and 3.5 inches high, and it weighs 6.1 pounds.
Most of the user reviews for this brand were positive, stating that the machine was quieter than some older Roomba models and that the battery held a charge for quite a long time. People expressed that the dust bin was easy to clean, although the same was not said about the roller brushes. There was also a general consensus that the iClebo Arte knew where it had already cleaned.
The negative parts of the reviews ranged from the entertaining to the abysmal. One user, like us, found the strange translation of the limited user manual amusing: "Fix up the magnetic strip not to apart from the floor." Other reports were much more serious, including that it stopped working once outside the 30-day warranty period. Several people said it was essentially an expensive doorstop after nine months of use.
The customer service (handled out of Irvine, California), left much to be desired in the eyes of the users who reviewed the iClebo Arte. One owner did receive a call from the director of sales, but that is definitely the exception to the customer-service complaints we found. None of these gave us a strong feeling about the value or durability of the iClebo Arte.
Infinuvo Hovo 510
Click here to buy on Amazon.com
The Infinuvo Hovo 510 website claims that the robot is easy to program, self-docks when the battery is low, and can auto clean, do spot cleaning or work as a mopping robot. A professional review listed on the company's website shows a recommendation of the Hovo 510 for hard floors but not for pet hair, something for those considering this model to keep in mind.
There were comments from both home and professional reviewers regarding a relatively obvious design flaw in which the spinning brush hits one of the vacuum wheels. The Hovo 510 is 12.5 inches in diameter and is 3.8 inches high, with a weight of 7 pounds.
Those who used the Infinuvo Hovo 510 in their homes reported that the bot does a fantastic job on the outside perimeter of a room. The reviewers were generally pleased with the remote-control option for the unit and felt that it operated pretty quietly. Some did express that if the unit got stuck, it would turn itself off; that was seen as a benefit to the life of the battery. Comments were positive regarding the ease of programming the vacuum, and that it functioned pretty well on wood and tile. Regarding the robot's abilities on carpet, however, the most positive comment was that it does an "adequate" job on low-pile carpet.
Negative comments were a little easier to come by for the Infinuvo Hovo 510. In contrast to the excellent job the bot does on the outside of a room, owners felt that it did not clean the middle of the room completely and could not handle carpets with any real thickness. Reviewers said that the hair the robot picks up gets wrapped up around the brushes and the wheels, causing a major headache when trying to maintain the machine. A common revelation was that the bumper sensors are not placed to accurately represent the machine's height, and the vacuum often gets stuck. Other sensor issues also concerned owners, including the fact that the stair sensor cannot be trusted.
Customer service was reported as good, but only on initial contact. If you were awaiting a response, you will probably be waiting quite a while. On Infinuvo's behalf, we must mention that there was one review that lauded the excellent customer service, but that did not balance the number of negative reviews. Replacement parts were reported as hard to find, and the robot essentially requires a babysitter, defeating the entire purpose of a robotic vacuum in our eyes.
P3 International P4960 V-Bot
Click here to buy on Amazon.com
The website for the P4960 V-Bot is somewhat limited. The manufacturer, P3 International, has been around since 1987 and focuses on "solution-oriented consumer products." We appreciate the website's honesty; it does say that low-pile carpeting is best for the P4960 V-Bot, along with a variety of hard surfaces.
The robot is a pared-down version of the others that we have reviewed. There is no remote control or charging dock. It has to be manually plugged in to recharge. It is 14 inches deep, 13.5 inches wide and 3.75 inches high, and tips the scale at 4.8 pounds.
If you want a robotic vacuum but have a limited budget and a lot of patience, the best of the "you get what you pay for" robotic vacs, based on reviews, is the P4960 V-Bot. The vacuum does well with pet hair on hard-surface flooring and can also serve as a mopping bot with the included electrostatic paper. Like the Infinuvo, it can turn itself off if it gets stuck and was reviewed as being relatively quiet. The P4960 V-Bot switches automatically between a random pattern, along the wall and a circling pattern, so trying to keep track of what it is doing is a next to impossible task.
The unit is approximately the size of the head of an upright vacuum, so it is not going to get into the smallest spaces. Customers made keen observations on the lack of remote, the lack of a docking station and the safety issue that could present itself as the vacuum does not turn off when it is picked up (think kids and pets). A lack of battery life was a concern, since it takes a considerable amount of time to charge (10-12 hours). One owner said the P4960 V-Bot was like a Roomba with a "big dose of brain damage!" Customer service, as we have seen with most of the lesser-known brands, leaves a lot to be desired, according to reviews.
Our Conclusion
This is a lot of information to digest, so to sum up: None of these robot vacuums are flawless. They all had occurrences of getting stuck or stopping, and the technology isn't quite at its peak just yet. While we wish they had a smartphone interface to make programming easy, two brands stood out: the Roomba 880 By iRobot and the Neato BotVac D80.
If price point is not a concern, then the Roomba may very well make you (and your floors) happy. But, if you want to get what seems to be the same quality at a lower price, then we suggest buying the Neato.
These reviews should give you some useful information to help you choose the robotic vacuum that's right for you. Once you have determined which one best suits your needs and budget, there's only one thing left tdo: name it!