The Best Pest Control Services of 2022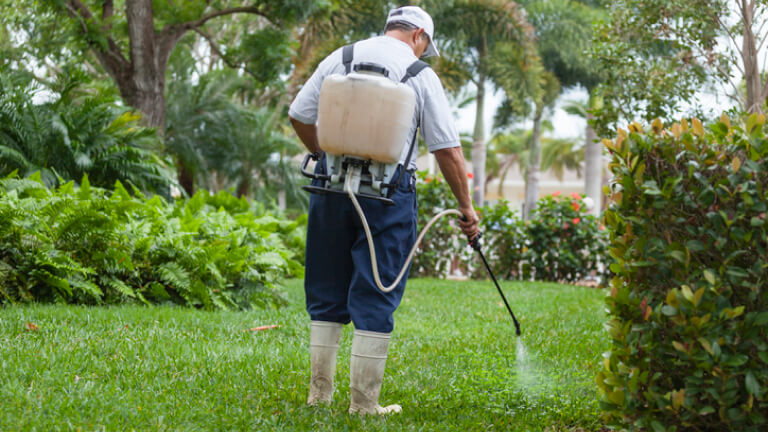 When searching for "pest control near me," it is easy to be overwhelmed by the different options. Pest control companies vary when it comes to customer service, price, and environmental practices, which makes choosing the right bug exterminator a time-consuming process for some. To help you save some time, we've compiled a short list of the best pest control services to try in 2022.
The 6 best pest control services of 2022
To compile the list, we researched the 15 best pest control companies by revenue. We analyzed their offerings and compared geographic availability, services, policies, and prices where applicable. We also considered online reviews from valid sources such as the Better Business Bureau and Consumer Affairs. Finally, a "best of" nomination was applied to the seven companies that stood out the most based on their respective strengths and weaknesses.
Best overall: Orkin
Orkin is one of the largest pest control companies in the country, with coverage in 47 states and more than 400 locations worldwide. With a history dating back more than 100 years, the company has built up a solid reputation as an eliminator of termites and other pests. The company has a near perfect rating from reviewers on Consumer Affairs, but with locations across the country, it might be a good idea to check local ratings as well. Orkin is a solid choice if you are looking for the most effective pest control at your home primarily due to the wide range of services it offers beyond just termite treatments and general pest control.
Pros:
Treats large variety of pests
Wide range of services
30-day money back guarantee
Over 120 years in business
Cons:
Higher-end pricing
Limited pricing information available
Getting a quote
You must contact Orkin directly for a quote. Prices vary depending on location and the scope of the problem.
Best for termite problems: Terminix
Termites require specialized treatment compared to other bugs that invade your home, and Terminix is one of the best pest control services that deal with these nefarious wood-eating insects. The company was the first to obtain a patent on termite control products back in 1932, helping the company become a major force in the pest control industry. Terminix has an average of four 4 out of 5 stars from reviewers on Consumer Affairs.
Pros:
Best known for termite control
100% re-treatment guarantee
Wide range of general pest control treatments
Offers monthly and annual treatment plans
Cons:
No money-back guarantee
One-time service can be pricey
Getting a quote
Pricing is influenced based on pest type, location, the severity of the problem, and how many times a professional needs to visit your home. Quotes for termite treatment include a free on-site inspection.
Best protection plan: Ehrlich
Along with general pest control, Ehrlich offers one of the best pest protection plans in the industry. The company's Pestfree365 plan offers protection from 36 common household pests, including bed bugs, which is usually a separate service when dealing with other companies. The plan offers unlimited service calls between scheduled treatments and includes an annual termite inspection. Best of all, there is no long-term contract involved.
Pros:
Best year-long protection plan
Other specialized services available
Regional experts
GreenPro certified
Cons:
Only available in 20 states
No online quotes
Getting a quote
Ehrlich does not provide online quotes. Call or fill out their contact form to get a free quote.
If you are looking for more than just a pest control company, Arrow is a good choice. Aside from pest control, Arrow Exterminators also offers wildlife control, lawn care and moisture control, as well as general handyman services. Arrow Exterminators also focuses on sustainable environmental practices and will aim to treat your problem in the least negative environmentally impactful manner possible.
Pros:
Wide variety of pest control services
Wildlife control
Repair and handyman services
GreenPro certified
Cons:
Only available in 12 states
No online quotes
Getting a quote
Arrow Exterminators does not offer online quotes. You will need to contact Arrow for a free home inspection and quote.
Best customer service: Aptive
While most pest control companies strive for good customer service, Aptive goes the extra mile. Part of Aptive's core values is delivering top-tier customer service. Aptive also collects donations to fund malaria prevention and treatments for communities in Africa, Latin America, and the Caribbean. This company has a 4.2 star average review from Better Business Bureau users, based on more than 5,000 reviews.
Pros:
Customer service focused
Re-treatment guarantee
24/7 support
Cons:
No termite treatment or bed bug treatment
Limited number of services
No online quotes
Getting a quote
Aptive does not provide online quotes. Contact Aptive for an estimate.
Best Natural Pest Control Option: Truly Nolen
One concern many homeowners have when choosing a pest control company is the effect that chemical pesticides will have on the health of their family pets. Truly Nolen is one of the largest pest control companies to adopt the use of natural insect repellants as part of its integrated approach to pest management. The company has researched the most effective botanical aerosols and chemical-free techniques to use whenever possible. In response to the COVID-19 pandemic, Truly Nolen has also introduced a new sanitization and disinfectant service as well.
Pros:
Environmentally conscious
Sanitization and disinfectant service
100% money-back guarantee
Seasonal pest control plans
Cons:
Only available in 18 states
Getting a quote
Truly Nolen offers free online estimates.
How to choose the correct pest control service
Choosing a pest control service is an important step toward protecting your home and family from unwanted pests. There are many companies to choose from, and some are better than others. Here are some things to consider before hiring a company to handle your extermination needs:
Price. Most pest control companies will determine the price after visiting your home. Rates vary from company to company, so it is a good idea to get multiple estimates.
Reputation. Find out how long a company has been in business and ask for references.
Licensing. The exterminator should be licensed or certified to perform services. Verify with your state department of agriculture if you are unsure.
Contracts. Service contract terms vary, so be sure to read anything you sign carefully. Make sure any contract includes regular inspections.
Pesticides. Pesticide use should be avoided unless there is current pest activity. Non-chemical methods should be used first.
Termites. Termite service is usually separate and should be guaranteed for one to five years.
The bottom line
When choosing a pest control company, consider your specific needs, budget, and reputation of the company. Get multiple quotes if you can and ask for references. Whatever you do, don't put off taking care of pests, or they will become a much bigger problem down the road.
Frequently Asked Questions:
Are pest control services worth the money?
With many pest control services, you are paying for their specialized expertise and the convenience factor of not having to do the work yourself. Weigh the cost to the time it would take you to properly and safely do it yourself to help you decide if it is worth hiring a company.
How much does pest control service cost?
Pest control prices are often influenced by service needed, size of the property, severity of the problem, and your location. Pricing also depends on if you are wanting a one-time service or a quarterly or annual pest control plan.
How often should you do pest control?
Most pest control companies provide service on a quarterly basis. The EPA recommends only using pesticides when there is an active infestation that cannot be treated by other means.
Do I have to leave the house during pest control?
You do not need to leave the house except in the case of tented fumigation. However, you should not allow children or pets to enter the treated area until any pesticides have dried completely.
What does integrated pest management mean?
IPM prioritizes the use of non-chemical pest prevention techniques first. This is achieved by eliminating food and water sources, for example. Chemicals are used only when needed.