Don't Let the Bed Bugs Bite: A Guide to the Best Bed Bug Sprays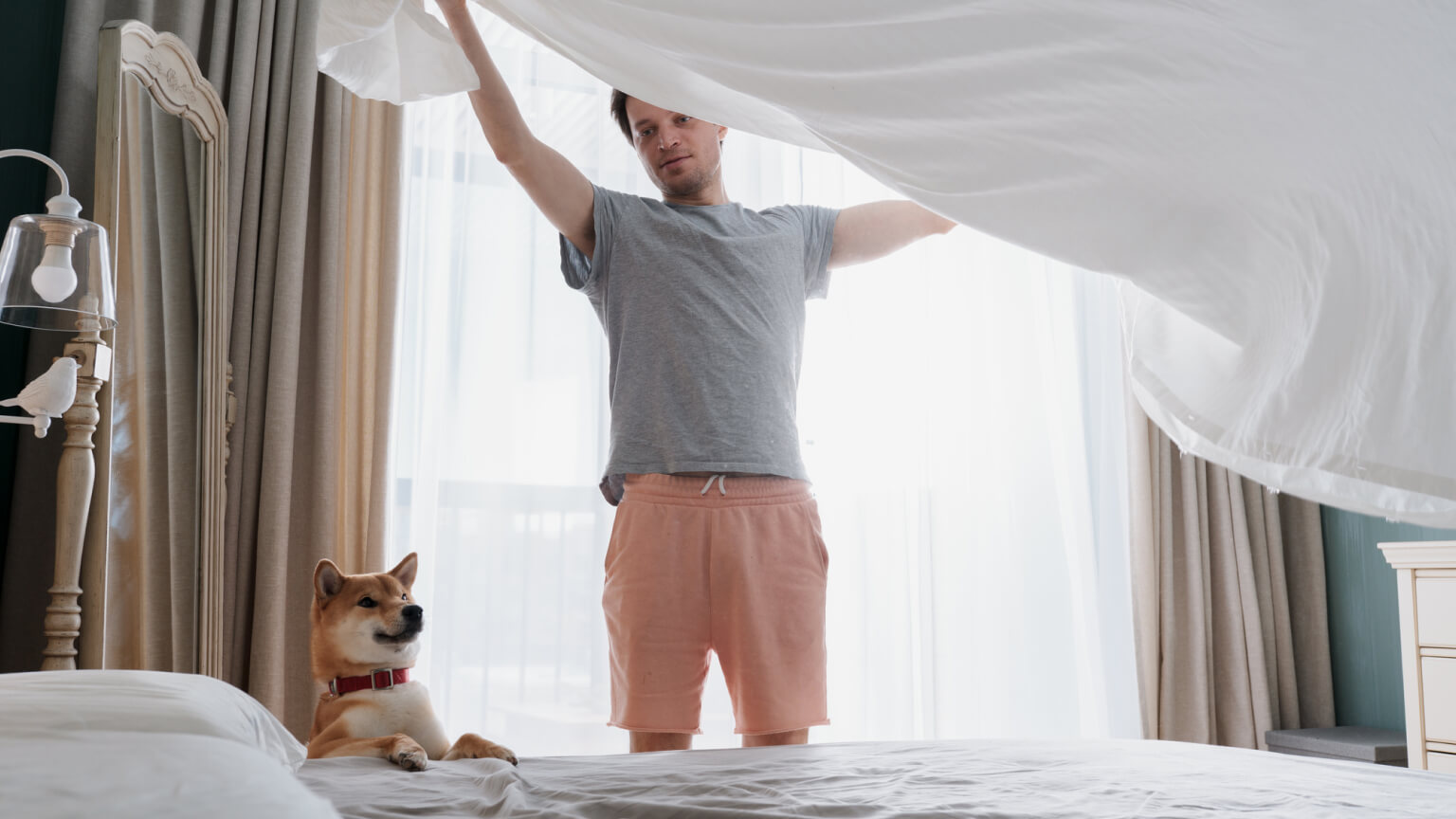 "Good night, sleep tight, don't let the bed bugs bite," is a cute saying, but there's nothing cute about actually dealing with bed bugs. When you spot an infestation, it's vital to find the best bed bug spray to take care of the problem quickly. Your peaceful night's sleep is on the line.
These tiny pests can leave you with itchy, red welts that are often mistaken for mosquito bites. Getting rid of a bed bug infestation can be extremely difficult, which is why it is so important to use the most effective bed bug treatment at the first sign of these irritating insects.
Contrary to popular belief, bed bugs are not indicative of a dirty environment. As long as a human food source is available, bed bugs can thrive in any condition, and removing them isn't always easy. Bed bugs are excellent hiders and adept at avoiding detection. Some types of bed bugs have developed resistance to certain pesticides. The most effective bed bug spray will kill the pests, but determining the best bed bug spray for you depends on your personal preferences and priorities.
A complete list of the best bed bug sprays of 2021
Methodology:
We looked for the "best bed bug spray" on Amazon and filtered by products with an average customer review rating of 4+ stars. We calculated the cost per ounce of the resulting list of products and examined each product's real customer reviews for results, criticisms, benefits, and appealing features.
Best for your budget: Ortho Home Defense Max Bed Bug, Flea and Tick Killer
With 4.5-stars and over 2,000 ratings, the Ortho Home Defense Max Bed Bug, Flea, and Tick Killer is a bargain at only 5 cents per gallon. Its handy wand applicator makes reaching nooks and crannies easy. Use it as a spot treatment around bed frames, mattress seams/tufts/folds, and baseboards. Positive reviews praised the spray's effectiveness, and the manufacturer highlights that the formula kills even pyrethroid-resistant bed bugs.
Most negative reviews mentioned a lack of effectiveness or a defective/missing wand applicator. However, manufacturer customer service was quick to supply a working applicator.
Best all-natural spray: mdxconcepts Bed Bug Killer, Natural Organic Formula Fastest
At $1.49 an ounce, mdxconcept's Bed Bug Killer is the most expensive bed bug spray on our list. Touting all-natural ingredients and safety for your family, mdxconcepts is a mix of vinegar, peppermint oil, and spearmint oil that many reviewers comment has a pleasant smell. A majority of reviewers give it a five-star rating. Under 10% of reviewers gave it one star. The chief complaint among the negative reviews was a lack of effectiveness.
Best overall: Bed Bug Killer by EcoRaider
A safe, non-toxic product with proven performance equal to the top professional pesticides, Bed Bug Killer by EcoRaider, is our pick for the best overall spray. Multiple studies verify EcoRaider's effectiveness in killing bed bugs. Of more than 7,000 reviews, 62% were five-star ratings. Because EcoRaider's active ingredients block bed bug neuron transmitters that do not exist in vertebrates, bugs in contact with EcoRaider will gradually lose mobility, become paralyzed, and die.
Fans of EcoRaider felt that this was the most effective bed bug spray in dealing with their problem and mentioned its safety and pleasant smell. However, not all users enjoyed the smell: In negative reviews, the most frequent complaints were a dislike of the cedar and eucalyptus fragrance and disappointing results. At $16.95 for 16 ounces, EcoRaider is one of the pricier bed bug sprays, but not the most expensive.
Best spray for large spaces: HARRIS Bed Bug Killer, Toughest Liquid Spray with Odorless and Non-Staining Extended Residual Kill Formula (Gallon)
Because HARRIS Bed Bug Killer continues to kill bed bugs for up to 16 weeks after the initial application, it's good for difficult infestations and preventing insect spread. Of over 2,000 reviews, 67% rated it five stars. Many fans of the product mentioned unsuccessful results before using this product. At 42 cents an ounce, Harris is one of the least expensive treatments for a serious bed bug infestation. However, negative reviews frequently mentioned a defective sprayer issue.
Best spray foam: Raid Bed Bug Foaming Spray, For Indoor Use, Non-Staining
Good old Raid is our pick for best bed bug spray foam. The product kills bed bugs and eggs on surfaces for up to four weeks. The foam expands into hard-to-reach places. Out of over 500 reviews, 67% were five-star. Reviews praised the product's effectiveness, and ease of use, including using foam, made it easy to see where you have sprayed. Other reviewers mentioned that the product's scent was not offensive, but it was strong.
Unsuccessful results were reported in about 5% of the 500 reviews. At $8.98 for a 16.5-ounce can, Raid Bed Bug Foaming Spray is not an expensive option, but if you're dealing with a serious infestation, it might not be your best line of defense.
Things to consider when shopping for bed bug spray
Ease of use: The application should be straight-forward and require no protective gear.
Scent: The scent of the product should not be offensive or lingering.
Value for money: The product should produce the desired result of killing bed bugs.
Thickness: For thicker formulas, purchasing a smaller spray bottle may make the application easier.
Frequently asked questions
Do bed bug sprays really work?
Pyrethroid-resistant strains of bed bugs are common, but many bed bug sprays are effective. When combating a bed bug infestation, pyrethrins and pyrethroids are the most frequently used compounds. Pyrethrins are botanical insecticides developed from chrysanthemums, while pyrethroids are synthetic chemical insecticides with similar effects to pyrethrins. It can be beneficial to use bed bug sprays that use multiple modes of attack because this increases the chance of using one that is effective on a specific type of bed bug.
What kills bed bugs instantly?
Isopropyl alcohol kills bed bugs and their eggs, but it's flammable and requires direct contact, so it's not the most practical option. Portable steam machines can also kill bed bugs instantly.
What do professionals use to kill bed bugs?
Pest control professionals frequently use three types of insecticides:·
A spray insecticide for use on surfaces
A residual insecticide for use in crooks, crannies, and crevices, as well as inside furniture
A dust insecticide for voids and tight spaces like electrical outlets and baseboards.
Professional pest control technicians may also offer whole-room heating or steam treatment options.