Moving Before Election Day? Here's Where to Vote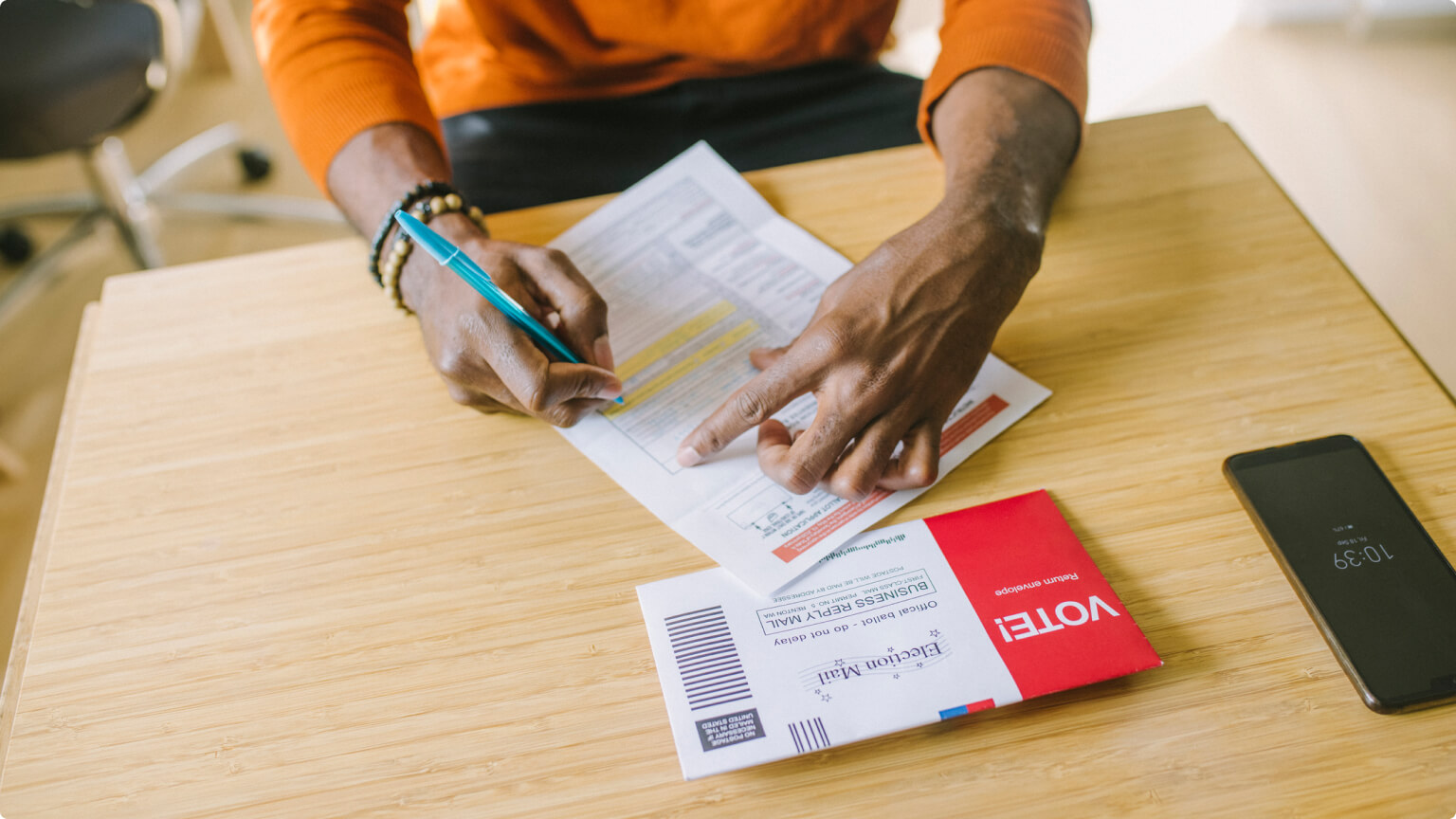 Most states require you to have lived at your new address for at least 30 days to vote in that precinct
You'll need to change your voter registration for every move
Early voting, absentee ballots, and provisional ballots are also options for people moving around Election Day
Did you move at least 30 days before Election Day?
Election rules vary by state, but in most places, you'll need to live at your new address for 30 days or more to vote in that precinct. If you haven't hit that 30-day mark at your new address, you can typically still vote in your old precinct.
If you move within 30 days of a presidential election, you can send a Presidential Absentee Application to the county election office of the county you last resided in. You will receive a ballot for U.S. president and vice-president.
The best way to find out exactly where you can vote is by contacting your local election office. You can also register to vote automatically when you change your address with the USPS®.
Register at your new address as early as possible
The most important thing you can do to make sure you're ready to vote in November is to register as soon as you move. That doesn't just apply to out-of-state moves, either — you'll need to register to vote at your new address even if you're only moving down the street.
Voter registration deadlines are different for every state. Check out MYMOVE's state-by-state guide for the specific rules in your area.
Currently, 42 states let you register to vote online. Here's how to change your voter registration online:
Other ways to vote during a move
Not sure if you should vote at your new address or old one? There are a couple other routes you can go to make sure your vote is counted.
Early voting
If you're caught in the middle of that 30-day window when you move, one good option is to vote early in your old precinct. Most states allow some form of early voting several weeks before Election Day, so you may be able to vote before you move. Many states also allow you to register and vote at your new address when you go in to vote early. Check out each state's early voting policy here.
Sending an absentee ballot
Most states send out absentee ballots the month before Election Day, so you can fill it out and return it before your move. Nine states even send out absentee ballots to residents automatically: California, Colorado, Hawaii, Nevada, New Jersey, Oregon, Utah, Vermont, Washington, and Washington, D.C.
Cast a provisional ballot at your new precinct on Election Day
If you haven't been able to register at your new address in time for the election, you can still cast a provisional ballot. These ballots are used when there are issues like inaccurate information on a voter's registration. You'll have to do this in-person at your polling place, and it's a good idea to allow yourself some extra time to fill out the required forms.