Calm Your Moving Stress: Avoid These Four Moving Disasters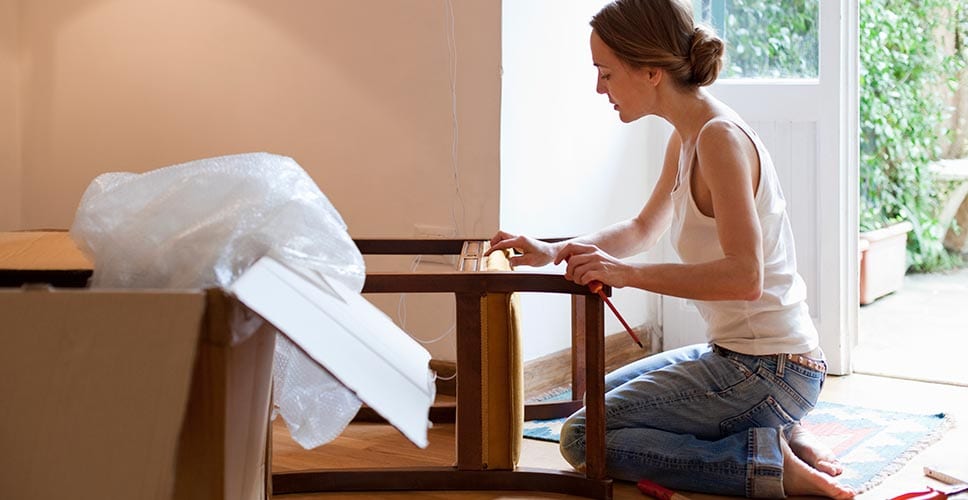 Chances are, you hate moving. It's messy, complicated, tedious and physically demanding. You're constantly balancing a cocktail of stress, exhaustion, and confusion. There's no way around it — moving is a drag. And that's if everything actually goes to plan.
If something goes wrong, things can get seriously hairy. Broken furniture, lost heirlooms, and sketchy moving companies can all turn the excitement of a new home into a truckload of regret. Moving is a landmine of potential issues, and it's all too easy to step on one.
So how can you avoid the moving stress and get straight to enjoying your new digs? Keep your eye out for the following potential moving disasters, and read through this guide to learn how to navigate them.
My stuff got broken or went missing
Most people are conditioned to expect a little wear and tear during a move. It can seem inevitable that something will get broken or go missing — but not every relocation has to end in heartache. There's a difference between a few scratches on your favorite desk and a pile of boxes full of broken dishes.
First, pack everything in an appropriate box with plenty of protective wrapping. Shake the box gently after you pack it. If there's noise or obvious movement, add more bubble wrap or newspaper to cushion your stuff.
Consider keeping legal documents, heirloom jewelry, and other irreplaceable items with you while you're moving. A purse, backpack or duffel bag should do the trick. You'll have more peace of mind knowing that grandma's ring, your passport, and your child's baby photos are right next to you the whole way.
Before the move, you can also purchase extra insurance coverage from the moving company. Some renters or homeowners insurance policies will cover you as well. Call your insurance agent to verify deductibles and make sure that everything you own will be covered in case something happens. This will give you peace of mind and help ease the moving stress.
I got there, but my stuff didn't
Jessica Garbarino of Every Single Dollar hired a company to move her belongings from Minnesota to Miami. Because her boxes and furniture didn't fill an entire truck, she had to do what's called a partial move. That's when the moving company coordinates your move with someone else's, so they're not driving a mostly empty truck across the country.
Usually in those situations, the company gives a two-week window in which your belongings will arrive. Toward the end of her window, Garbarino still hadn't gotten a date for delivery.
"Usually they will call a day or two ahead to confirm the date and time of their arrival," she says. "When I called the moving company, I was shocked to find out that my belongings had never made it on the shipment. All of my stuff was still in Minnesota."
Fortunately, they shipped it off the next day and offered her a partial refund. If you're using a similar-type service, don't be afraid to call every few days to check on your assets. Also, make sure you can afford to live without your things for the full delivery window — maybe longer. You don't want to be stuck waiting on essentials like work attire, toiletries, and bedding.
Lack of planning made things difficult
Eric Rosenberg of Personal Profitability hired a group of movers to help him. When they arrived at his condo, they said there was no room to park the truck on his street. So they turned around and left.
"It was a horrible stress to deal with," he said.
Rosenberg had no idea the truck wouldn't fit, but he learned to ask about those details ahead of time. If you're moving within a short time frame, you can't afford to waste half a day waiting for the company to find a big enough parking spot.
"When hiring any moving company, go over every detail including the total estimated cost and the logistics of the move on both ends," he says.
I overpaid for my move
Like airline tickets, moving companies often charge more the closer you book to the moving day. They know people get more desperate as the date approaches.
To avoid paying more than necessary, book your movers as soon as possible. Get multiple moving quotes to compare prices from local and national services and inquire about any discounts — such as AAA, veteran status, and more. Some of these might only be available over the phone, so call to confirm.
Note: There are some untrustworthy moving companies out there. Keep your eye out for these common moving scams.
Another way people overpay is by hiring a truck that's much bigger than they need. Ask a company to send a rep and craft an accurate estimate of what you need — there's no need to pay for space you're not using.
Being aware of — and taking action to avoid — these problems won't erase all your moving stress. But it can wash away some problems you might not have expected.