How to Pack China and Other Fragile Items When Moving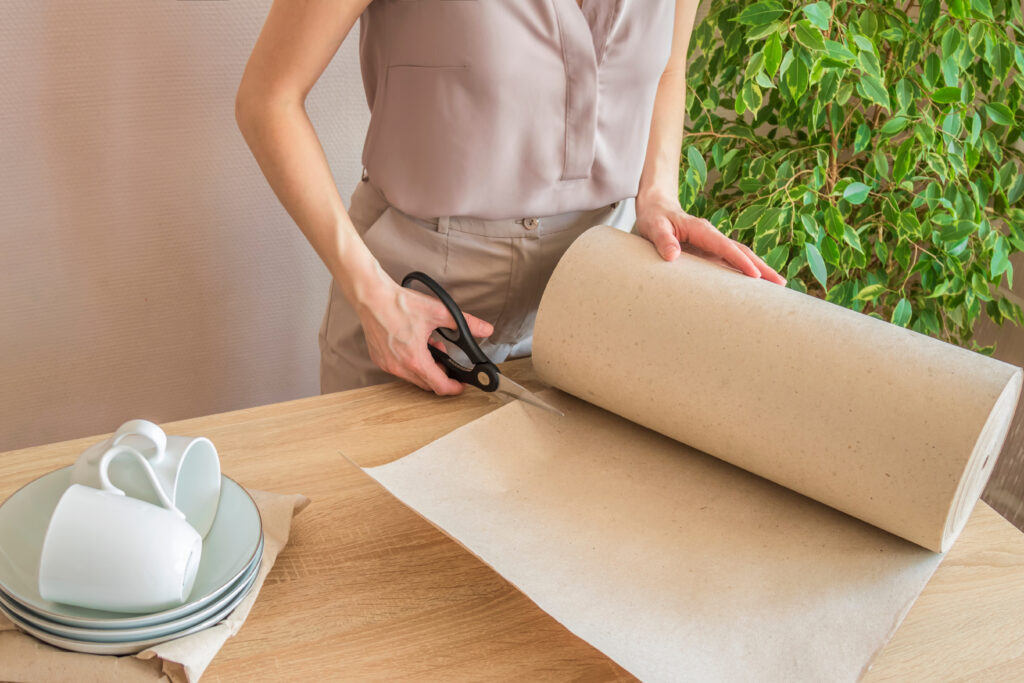 Packing china can be one of those moving stressors you don't think about until you actually do it. If you have memories of helping Mom clean up after holiday dinners, worrying you'll break one of those delicate teacups or family heirloom plates, you have some idea of how stressful this process can be.
Now it's your precious dishes and plates, maybe even those same family heirlooms from Mom. And they're not just getting wiped down with a lint-free cloth to go back in the cabinet; they're traveling across town or across the country. Even if you think you know how to pack china for moving, don't take chances. Follow these packing tips on how to pack china so it survives for future generations.
Packing Supplies:
Packing peanuts or an environmentally friendly alternative, like biodegradable packing peanuts or eco-friendly cushion foam. Don't take chances with unproven eco-friendly options!
Bubble wrap, newspapers, or another soft padding for between the dishes.
A compact box or boxes that hold no more than 10 lbs, sometimes called a dishpack barrel. If you have the original box your china came in, all the better.
Packing tape.
A sharpie or magic marker.
How to Pack China Plates and Bowls:
First, layer the bottom of the box with packing peanuts or several layers of cushioned packing foam. Don't skimp on this important step!
Your first instinct when packing china may be to lie the plates down, similar to the way you store them in your cabinet. Don't! Plates are stronger standing up. Place a few layers of newspaper or a layer of bubble wrap in front of the first plate, then place in the second. Continue until the box is tightly packed.
Fill in any additional space around the plates with crumbled newspaper, folded cardboard or packing peanuts. It's crucial that the plates are in there firmly, with no room to wiggle around.
Seal box with packing tape down the middle and across the side edges.
Don't take chances. Write "fragile" on every side of the box and "this side up" on the top. Of course, you should label every box with the contents that lines up with your home inventory. Trust us, this will make unpacking so much easier!
How To Pack China Cups and Serving Dishes
When you're packing china cups, bowls, and serving dishes with lids, it's best to wrap each individual piece carefully in bubble wrap. Make sure you have enough bubble wrap to cover the entire item. Don't skimp!
Unlike plates, do put glasses and teacups on their bottoms, standing upright as if you were serving from them. Be sure to first line the bottom of the box with packing peanuts or cushioning foam.
Use sturdy cardboard dividers between individual cups and larger items so they don't bang around. When you wrap items with a lid, wrap each piece individually and then again together.
After placing a layer of cups, top with a layer of sturdy cardboard and additional packing peanuts or cushioning foam. Continue until the box is full.
As with packing china plates, fill any remaining space with crumpled newspaper or packing peanuts. China cups, bowls, and serving dishes may not fit as neatly as plates inside a box; make sure the box is not too full or too empty.  Items should be secure, with no room to move around.