What Size Storage Unit Do I Need?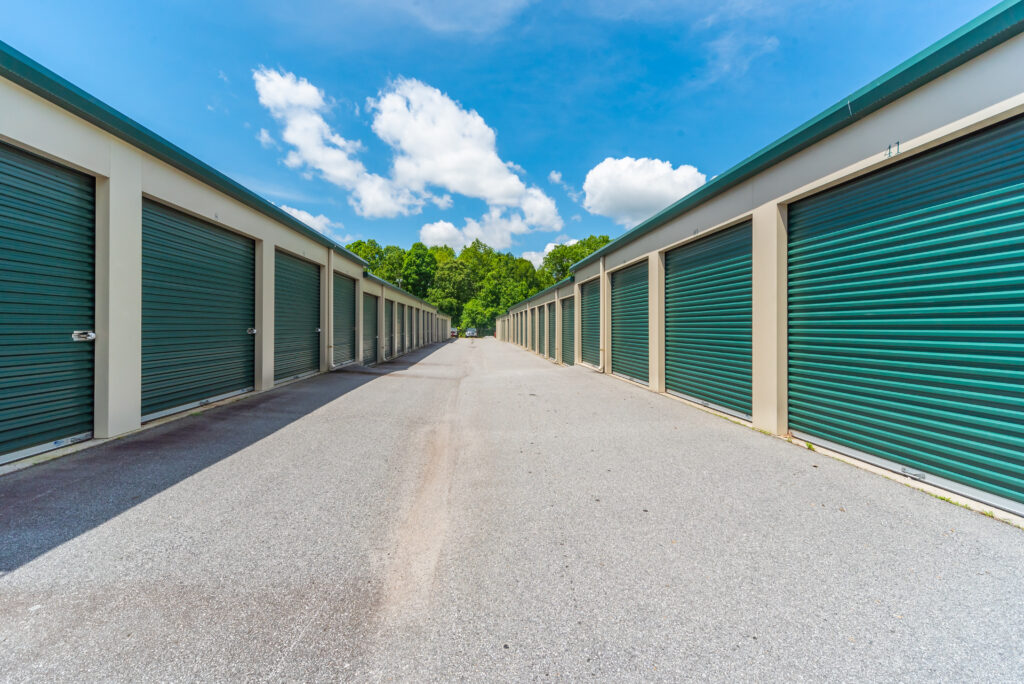 When you're looking at storage unit sizes, one of the most common questions you are going to ask is, "how big of a storage unit do I need?" Answering that question helps prevent you from getting one that's too big and wastes money, or one that's too small and forces you to squeeze your valuable possessions.
Researching storage unit sizes means understanding what you're storing, the number of rooms you need storage for, and the square footage of each unit. In doing so, you can find the best storage unit to suit your needs, no matter if it is short-term or for a longer timeframe.
How big of a storage unit do I need? Common storage unit sizes and what they fit:
Before looking at storage unit sizes, there are a few things you must do first. To start, make a list of everything the storage unit must contain, including small items that are not going into boxes. Then, take inventory of how many boxes you need to store. Once you complete that home inventory, you can use the size guide below to determine if you need a 5×5 storage unit, 5×10 storage unit, or a larger one.
This guide also helps demonstrate what the size of each unit fits, especially if you're wondering, "How big is a 10×10 storage unit?" Using this guide will help you compare storage options and plan for your move.
| Unit size | Total square footage | Typical items it can fit… | Best for… |
| --- | --- | --- | --- |
| 5 x 5 | 25 square feet | Small furniture, a twin bed and mattress, decor, small equipment, and boxes stacked vertically. | Someone who just needs just a little extra space during a move and beyond. |
| 5 x 10 | 50 square feet | Boxes, a small couch, a dresser, a motorcycle, a queen- or king-sized mattresses, and a refrigerator. | Someone who needs to store items and furniture from a studio, bedroom, or dorm room. |
| 10 x 10 | 100 square feet | Appliances, contents of two bedrooms, a dining room set, kitchen furniture, a grand piano, living room contents, or several boxes. | Someone who needs storage for a one or two-bedroom apartment. |
| 10 x 15 | 150 square feet | Business storage, contents from two or three bedrooms, garage contents, a large number of boxes, living room furniture, or some compact car sizes. | Someone who needs to store items for their business or a two-bedroom apartment. |
| 10 x 20 | 200 square feet | Dining room and kitchen furnishings, living room furniture, outdoor equipment, several sets of bedroom furniture, or a large number of boxes. | Someone who needs storage for a multi-bedroom home or an average-sized vehicle. |
| 10 x 25 | 250 square feet | Commercial business storage, full-sized appliances, furniture from up to three bedrooms, garage contents, a large pickup truck or van, living room furniture, patio furniture, a small boat or RV, or a large number of boxes. | Someone who needs an extra-large storage space to accommodate a fully-furnished three-bedroom home. |
| 10 x 30 | 300 square feet | Contents from up to five bedrooms, dining room furniture, kitchen furniture, garage contents, home office furniture, patio sets, several sets of living room furniture, or a large number of boxes. | Someone who needs to store a vehicle along with other items or the contents of a five-bedroom home. |
4 steps for packing your storage unit
Step 1:
Pack items in new, sturdy boxes or plastic storage bins. Using sturdy and uniform storage bins or boxes makes it easier to stack and organize the contents of the unit.
Step 2:
Group boxes, sorting them by weight and fragility. Pack heavier boxes for the bottom of the stacks and place fragile ones on top.
Step 3:
Stack boxes, avoiding towers more than four boxes high. You can also stack boxes on top of bulky or sturdy furniture.
Step 4:
Plan ahead for unpacking. If you need to access specific items regularly, pack them toward the front of the storage unit. That also includes packing items with an aisle in between to make items more accessible.
Mover pro tips
Pro-tip #1: After you inventory everything according to its size, weight, and purpose, determine what size moving truck you'll need to transport your items.
Pro-tip #2: When packing your items into boxes, pack and label them according to room. You might also find that using numbers and translating that information to your inventory sheet could help keep things organized.
Pro-tip #3: Wrap furniture in moving blankets or plastic to help prevent scratching, denting, and other damage during transport and storage. Those items should go into the storage unit first.
Pro-tip #4: The moving truck you rent is a good indication of the storage unit size you are going to need. For example, if you're using a 12-foot moving truck, those contents can probably fit into a 10×10 storage unit.
Pro-tip #5: Pack the storage unit strategically by keeping heavier items on the bottom, fragile or lighter ones on top, and items you need access to in the front. Avoid leaving gaps or spaces (unless you want to create an access aisle) to maximize storage space.
The bottom line
Thinking about storage unit sizes involves inventorying your items, determining what needs storage, and if you need immediate or frequent access to any of those items. Once you make those determinations, you can figure out if you need a 5×10 storage unit or one that's larger.
Frequently asked questions
How much does a storage unit cost? 
Prices vary according to storage unit sizes, as well as your location. For example, if you're living in Florida, the average storage unit cost is $92 monthly. However, if you live in Ohio, the average is $74 per month.
Do I need a climate-controlled storage unit? 
If your location features extreme cold or hot weather, it is beneficial to use climate-controlled storage. They're also best for storing antiques, collectibles, and other valuable items.
What can I store in a storage unit? 
You can store appliances, commercial goods, electronics, household goods, and seasonal items. Some units can also store vehicles and recreational equipment. You cannot use storage units for hazardous materials, living animals, plants, unregistered vehicles, or weapons.
Can I store my motorcycle in a storage unit? 
Yes, it's best to store a motorcycle in a 5×10 storage unit with climate control.
Can I store my car in a storage unit?
Yes, the recommendation is to use a 10×20 storage unit to allow room for the car and a few other items.