Storage Unit Prices: What to Expect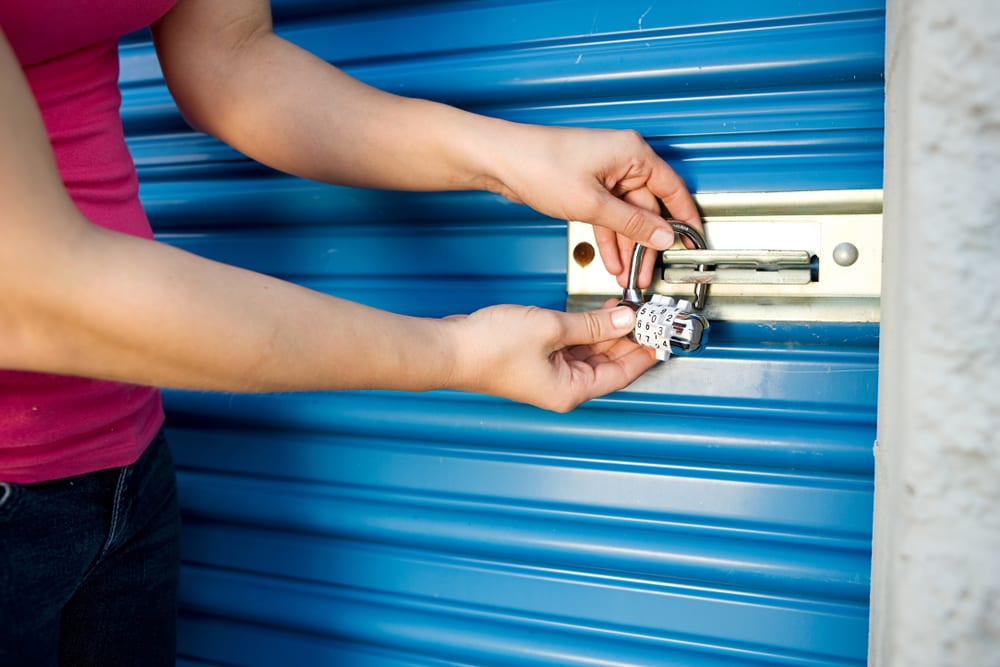 What does an average storage unit cost?
When trying to figure out average storage unit prices, you have to consider their size and location. And if you choose to use climate-control storage, that will also impact the price.
The average storage unit cost that you can expect to pay is between $40 and $50 monthly for a 5-foot by 5-foot unit. For slightly bigger units, like a 10-foot by 15-foot storage space, expect rates to run between $75 and $140 for a standard unit and between $115 and $150 if you want climate-control. Larger units measuring 20 feet x 20 feet are, on average, $225 monthly.
Factors that impact storage unit prices
Answering the question, "how much is a storage unit?" involves understanding the factors that go into pricing. Average storage unit costs vary by size, location, unit type, and access convenience. Let's dig into these factors a bit deeper:
Unit size
The size of the unit is a key determinant of pricing. Storage unit prices will be the lowest for smaller units and will increase with size. So, think about what you need to store and how much space it is going to take up.
Storage facility location
If you're living in or around a metropolitan area, you'll find competitive pricing among large storage facilities. The further you drive away from these areas, the lower the rates go. However, if you need quick access, it might be worth paying the difference.
Type of unit
Indoor units with climate control are going to be priced higher. Items that might need climate-controlled units include antiques, electronics, collectibles, and other valuables needing protection from humidity and extreme temperatures. On the other hand, outdoor units that allow for drive-up access are convenient for loading and unloading (and have a lower price). Typically, you can find indoor and outdoor options at most facilities.
Convenient access
Storage units on the lower floors of a large, multi-floor facility have a higher price compared to those on the upper levels. That cost for convenience is worth it if you need to carry items in and out frequently.
Security deposits
Many storage unit facilities require renters to pay a security deposit. These deposits are usually refundable and are necessary for protecting the company against any possible damage to the unit. If you don't provide adequate notice when terminating your lease or if you damage your unit, the company might not return your deposit.
To give you an idea of storage unit costs, here is some example pricing:
How much does a storage unit cost according to location? Let's look at the differences in prices between urban locations and rural or suburban locations. In the tables below, find examples from companies in Newark, New Jersey (urban), and the Brookline, Massachusetts, area.
Urban Location: Newark, New Jersey
| | | | |
| --- | --- | --- | --- |
| Company | Unit Dimensions | Climate-Controlled? | Price |
| StorageBlue | 5×7 | Y | $99/month |
| SmartStop Self-Storage | 5×9 | Y | $43/month |
| Extra Space Storage | 5×5 | N | $35/month |
Rural/Suburban Location: Brookline, Massachusetts area
| | | | |
| --- | --- | --- | --- |
| Company | Unit Dimensions | Climate-Controlled? | Price |
| Longwood Storage Company | 5×5 | N | $99/month |
| Value Store-it Self Storage in Allston | 5×5 | Y | $43/month |
| Public Storage – Everett | 5×5 | N | $35/month |
*Pricing as of June 2020. Check each company's website for the most up-to-date pricing and offerings.
Choosing the right size storage unit
In addition to figuring out the best storage unit cost, you must also determine what's going to fit into each size unit. Here are examples of various storage unit sizes and what can typically fit into each:
5×5 unit: Boxes, small furniture (like chairs), tall and thin objects (like floor lamps)
5×10 unit: One or two pieces of furniture, bicycle, lawnmower, motorcycle, and up to 15 boxes
5×15 unit: The contents of a one-bedroom apartment minus its large appliances
10×10 unit: The contents of a one-bedroom apartment, including one or two major appliances
10×15 unit: The content of a two-bedroom apartment, including one or two large appliances
10×20 unit: Storage for a two or three-bedroom apartment, or accommodations for a compact or certain mid-sized cars
10×30 unit: Storage available for contents of a two or three-bedroom home or apartment. Or you can use the storage unit's space to store a boat, full-sized vehicle, or a commercial trailer.
20×20 unit: These extra-large storage units are optimal for businesses or commercial customers.
The bottom line
Determining storage unit prices varies according to several factors, including size, location, the type of unit you need, and access convenience. After you figure out the average storage unit cost, look at what can fit into each size unit to determine if you're selecting the best size.
Frequently asked questions
Are storage units worth it? 
The best answer to this question is, it depends. If you have a collection that needs protection in a climate-controlled environment, then it's worth the price. Are you moving and don't have room in your new place? Then it might be worth it. If you are willing to declutter, then you could donate or sell what you don't want to take with you. Storage isn't worth it if you have storage space where you are currently living, or if you're storing things that you don't need or want.
What is the average cost of a storage unit?
Size is one of the most notable factors contributing to storage unit costs. For example, the average cost of a storage unit that is 5′ x 5′ ranges between $40 and $50. Price differences are dependent on your location, as well as if you want climate-control or not.
Can I go to my storage unit at any time? 
Typically, those who're renting a storage unit from a large facility can access it 24/7. However, some private owners might have specific hours when they allow renters to access units.