How Closely Have you Read Your New Lease? Look for These Red Flags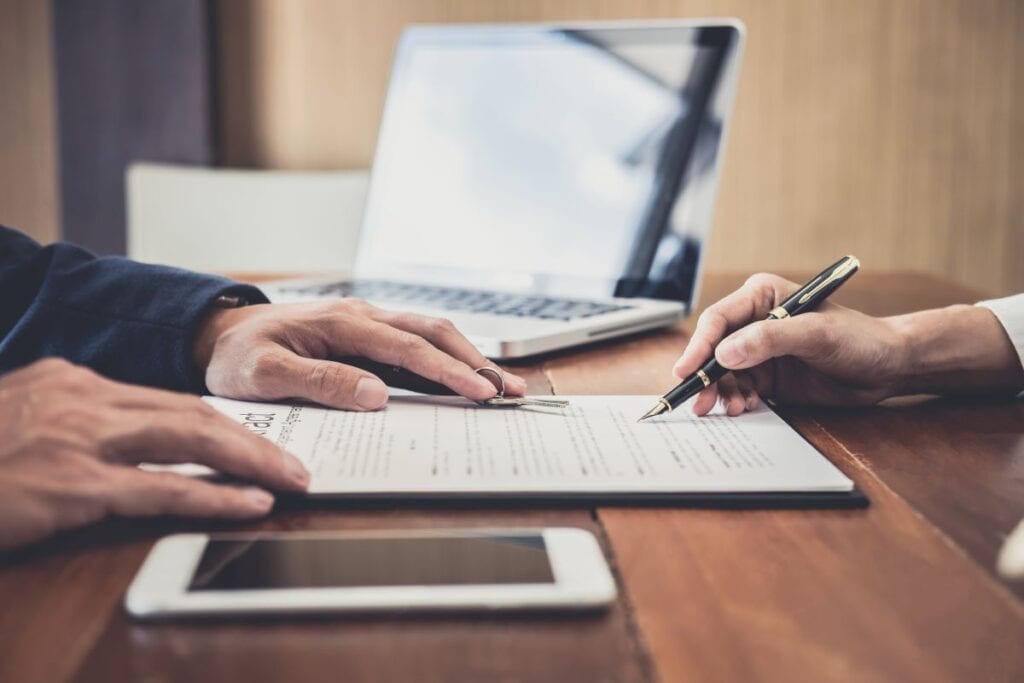 You've found the perfect apartment. A generous dose of natural light and a community pool can hypnotize you into signing on the dotted line and never looking back. But not so fast. You should always read your lease carefully before you sign it — and you should do it as soon as possible.
Don't leave your lease review until move-in day when, you won't have the time (or be in any position) to negotiate anything because all of your stuff is in a U-Haul out front. Instead, ask for a copy of the lease when your application is approved and scour it for these three red flags before you sign.
Red Flag #1: The Landlord Can Enter Your Apartment at Any Time
Most leases have a section that explains when and how a landlord or property manager can enter your rented property. Reasonable terms include 24-hour notice and entry between the hours of 9 a.m. and 6 p.m. (except in the case of an emergency).
If your lease has language that permits your landlord to enter unannounced at any time, you may want to consider asking for a change of terms, or even looking for a new place. Who wants to wake up from an after-work nap to discover your landlord walked in to check the bathroom plumbing without letting you know?
Red Flag #2: You're Responsible for Convenience Repairs
If you discover mold or have a major flood, most states put the ball in your landlord's court to fix the problem. The law requires landlords to provide you with a habitable property. However, you can technically live in an apartment with a broken garbage disposal: having to toss veggie scraps in the garbage doesn't make the space uninhabitable.
Make sure your landlord doesn't expect you to foot the bill for repairs such as these, that only result in an inconvenience if left unattended to. This type of language could land you in a debate over what constitutes as "uninhabitable," and cost you money in repairs.
Red Flag #3: HOA Rules are Not Provided
Are you renting a condo or home that has HOA oversight? If your landlord doesn't provide you with a copy of the rules for review before you sign your lease, you could end up with a nasty surprise. HOAs are often sticklers for details such as parking, furniture on balconies that face other properties, and even what color drapes you can use in street-facing windows. While the HOA rules may be included in the lease or as a supplement, you need to read and understand the policies that will affect you before you sign anything.
It's more fun to start planning your furniture layout and a housewarming party, but attention spent on your lease's fine print is never wasted. Before you put your name on anything, make sure you're okay with the terms. Once the lease is signed and filed, there will be very little — if anything — you can do to make changes to the document.