8 Signs Your Potential Landlord is Shady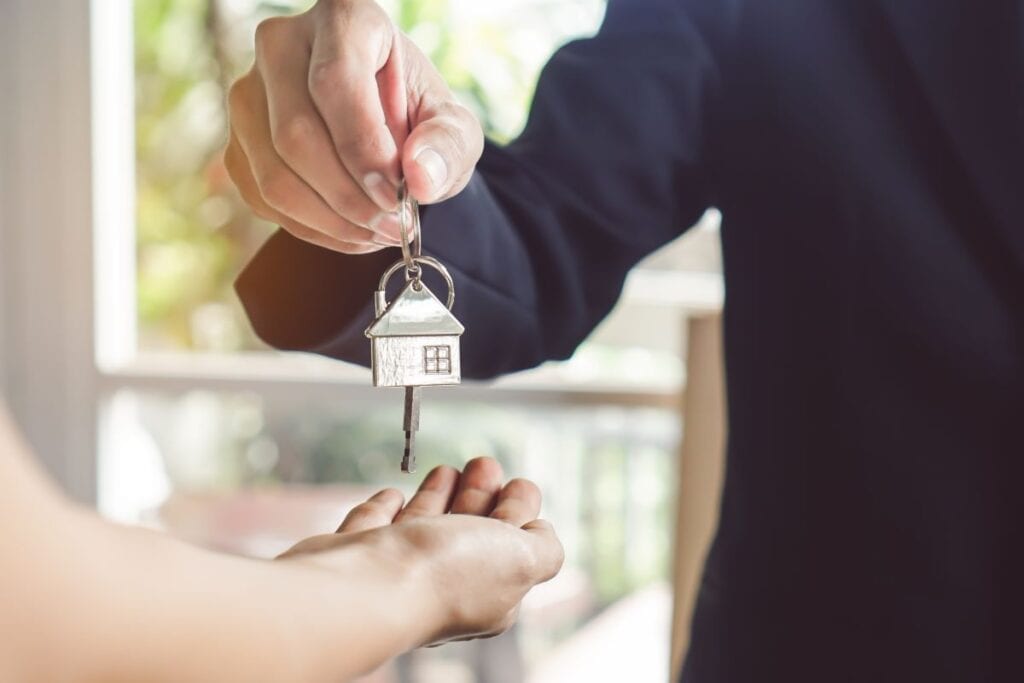 Even when you're an experienced Craigslist shopper, it's hard to get rid of that nagging feeling that someone is about to rip you off.
Here are the signs your landlord might be shady:
If you're looking for a house or apartment to rent, you want to be sure some shady landlord doesn't leave you out in the cold.
There's no shortage of rental scams or shady landlords, especially in big cities and especially in places where the rental market is being controlled. These two scenarios often lead to more scams and black-market rentals where tenants are left out in the cold.
Sometimes it's not so much a scam, but a landlord that just seems… off.
Avoid falling into a trap by learning the signs of a shady landlord:
Refusing to show the certificate of occupancy
In some areas, local laws require a landlord to have a certificate of occupancy.
A certificate of occupancy is a document issued by a local government agency that proves a building is in compliance with all building codes and applicable laws and is suitable for occupancy.
Find out if the area you're moving to requires a certificate of occupancy by calling the local building department and find out what a landlord needs in order to rent a building.
Once you have that information, ask the landlord to show you the document. If they don't want to show it to you, then something is off.
If they do show it to you, make sure it's still valid.
The deposit is non-refundable
Unless you've done something to breach your contract, landlords are typically required by law to return your security deposit. If they tell you it's non-refundable, then something is wrong.
This is actually what happened to Zina Kumok of Debt Free After Three when she moved to Denver from Memphis. After leaving her apartment, the landlord refused to give back the security deposit which, according to Colorado law, she is entitled to. Kumok ended up having to take the landlord to small claims court to get it back.
"We found this place while we were still living in another state, so we had few options," Zumok says.
If you can meet the landlord in person, it's difficult to get a feel for him or her beforehand.
Zumok's advice: "I'd recommend talking to neighbors if possible."
Unable (or unwilling) to answer questions
As a potential tenant, you'll likely have lots of questions about the property and the lease agreement.
If the owner gets defensive or simply doesn't have an answer to basic questions like, "Can you explain the process of breaking the lease in case I have to move for a job?" then something may be off.
Being overly aggressive
No one wants to deal with a jerk. If your potential landlord is being too aggressive in manner or style, then you may want to look elsewhere.
For example, if the landlord is being very aggressive in trying to get you to sign the lease, that could be a bad sign. Make sure you take the time you need to review the lease before signing anything.
Being inattentive
While some are too aggressive, others can be too flaky. Landlords are usually on their best behavior before a lease is signed because they want a new tenant.
With that being said, if that "best behavior" includes missed meetings, unreturned phone calls, or last-minute cancellations, then you can take it as a pretty good indication of what you can expect from that landlord.
Trying to charge extra for roommates
People often find roommates to help with living costs. Landlords know this, and the shady ones may try to charge you extra for it.
It's in these circumstances where it's important to know your rights as a tenant. The Fair Housing Act states that landlords are not allowed to place unreasonable restrictions of how many people are allowed to live in the property. They also can't charge you extra for more people.
Promising to send a copy of the lease later
"If the property manager or landlord ask you to sign a lease and then 'get a copy to you later,' don't let them," warns Casey Fleming, senior editor of FinancialHelpDesk.com who is also a landlord.
Fleming warns that it's easy for a landlord to slip in extra clauses and stipulations this way, so you'll want to make sure you get a copy of the lease agreement with both signatures and initials immediately upon signing.
Charging a fee to view the apartment
There are lots of fees associated with renting a property, but paying a fee just to see a place isn't one of them.
The landlord may ask you to wire the money directly to their account. Once that's done, the recipient will tell you when and where to meet them to view the apartment – only the "landlord" doesn't show up.
The whole "pay a fee to view the place I'm renting" is a classic scam to get money from people, so if you do happen to run into this don't even bother.
(Note: This is not the same as an application fee, which covers the cost of running your credit and a criminal background check.)
While rental scams are out there, you can avoid them by staying alert. If you still have questions, make sure to consult a professional, such as an attorney, who can advise you on your rights as a tenant.