Should I Sign A Month-to-Month Lease?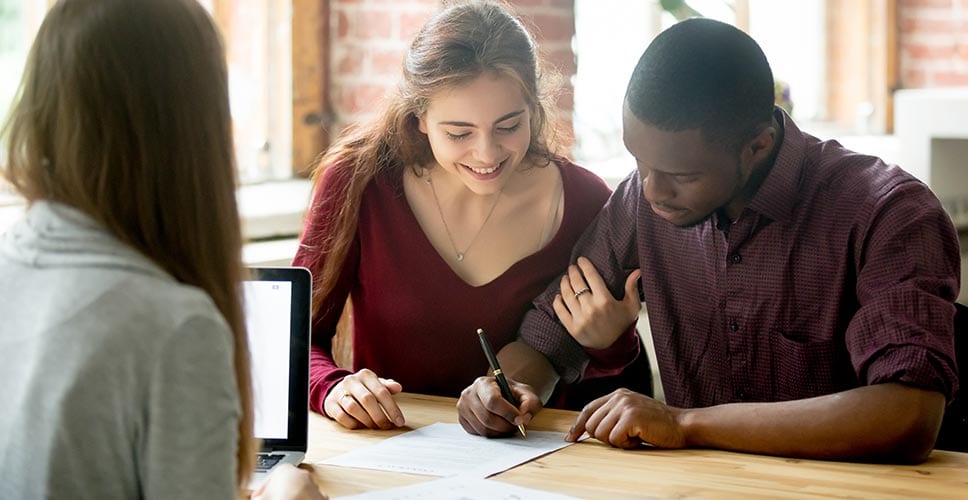 Most leases come with a 12-month commitment from both parties, but you've probably seen offers for "12 months, then month to month" when you're looking for a new spot. Sometimes you'll see month-to-month lease agreements from the start (though these are few and far between in most places). So how does a month-to-month lease work and is it smart to accept lease terms that only last for 30 days at a time? Here are some of the pros and cons of going month to month, as well as a breakdown of the benefits of a month-to-month lease for landlords and renters.
Pro: You can move if you fall in love with another home
If you're a rolling stone — or you're just more open to moving — the flexibility of a month-to-month rental agreement can be liberating. If you find a great place with unbelievable rent in your dream neighborhood, you won't have to pass it up because you still have seven months left on your current lease. You may want to go monthly at the end of a year-long lease if you're ready to start casually looking for a new place, but you don't want to be rushed.
Con: You could be asked to move unexpectedly
The flip side of flexibility is that your landlord has a lot more freedom, too. While they can't ask you to move out immediately (most states require a 30-day notice), not having a long-term lease locked down means your landlord could decide they want you out for almost any reason. If you have a great relationship with a landlord you trust, a month-to-month lease arrangement could go on for years without any issues. But know that you don't have as many protections from termination of the lease when the agreement is more fluid.
Pro: You can avoid penalties
Most long-term leases have penalties for leaving early, or for renegotiating terms. With a month-to-month lease arrangement, you're freed of any early termination charges and you may be able to get additional wants. If you're a great tenant who pays on time and cares for the property, and the landlord knows you can leave any month, you may be able to leverage your position into something like new appliances or a security system.
Con: Your rent may increase suddenly
While a long-term lease grants you certainty about your housing payment, a month-to-month lease gives the landlord the right to adjust your rent at the start of any month. Many jurisdictions have a limit on how many times rent can be raised within a year, so it's unlikely that you'll see soaring costs month after month, but be aware that you could be met with a sudden increase.
Pro: You can relocate in a pandemic
Should a disaster like a pandemic sweep the country — similar to our national response to COVID-19— a month-to-month lease will give you the freedom to leave a bad or not-deal-for-working-from-home situation. If your current apartment is in a place that's not equipped for you to shelter in place and you want to move somewhere that is, or if you lost a job that was the only thing tying you to the area, you're able to relocate more easily than someone locked into a yearlong lease.
The Bottom Line
Are you considering the switch from 12-month lease to month-to-month? If freedom is your top priority, a monthly arrangement could be a dream come true. On the other hand, if stability helps you sleep at night, you may want to stick to a long-term arrangement. No matter what, make sure the terms are outlined and in writing, so you know what your rights are. Information is always power — especially to renters.
Hedy Phillips contributed to this report