8 Things to Know About Moving into A Condo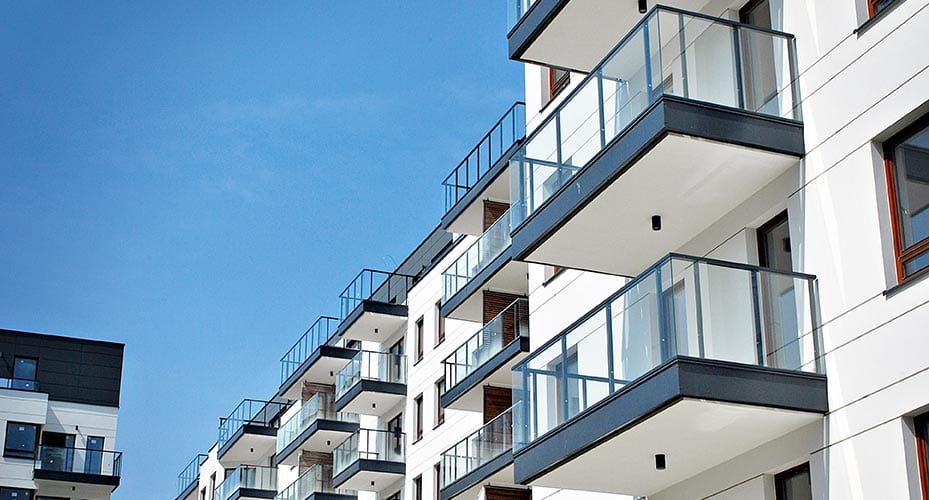 Going from renter to homeowner is a big deal. It can mean a lot more freedom, and a lot more fun! Say goodbye to penalties for using nails to hang posters, and hello to painting half your kitchen wall with chalkboard paint. Here are some of the things you'll need to know about condo living before you move in — many of them apply even if you're renting a condo from a private owner.
And, congrats on the new place!
1. You Now Answer to the HOA
Living in a condo doesn't mean freedom from oversight. You'll have an HOA governing the rules and regulations of your community — and some HOAs are notorious for being sticklers about stuff like the color of your door and where your guests can park. Do your research before you move in.
2. HOA Dues Cover Certain Expenses
You'll also pay HOA dues every month in a condo. The dues usually cover things like pool maintenance, trash pick-up, and landscaping. If you're new to homeownership, having the HOA tackle this stuff is really helpful.
3. Your Neighbor Relationships are Long-Term
When you're living in an apartment, you'll probably see your neighbors come and go. In a condo, private owners often stick around for decades. Keep that in mind when you're about to passive-aggressively park too close to your neighbor because they talk too loudly on the phone.
4. Remodels Must Be Approved
Homeownership means freedom to renovate — but in a condo, you'll probably have to get approval from the HOA for certain structural changes. Don't install hardwood floors in an upstairs unit without getting a green light.
5. You're Off the Hook for Many Repairs
If your refrigerator kicks the bucket you're on your own, but the HOA is responsible for major repairs to plumbing and roofing. Anything inside the walls or related to the structure is typically handled by the community association.
6. Renting Out Your Property May Be a No-Go
Some condo complexes have limitations on how many owners can rent out their units (this can avoid things like insurance and financing). If you buy a condo and want to rent it out while you move into a bigger place, you could get shut down if too many of your neighbors beat you to the punch.
7. Look Out for Special Assessments
If all of the plumbing in your complex goes out, or if you have to do other major construction, everyone in the community may be hit with a special assessment fee (and yes, it hurts a little). This makes it worth asking how new the plumbing and roof are before you buy a condo.
8. Mortgage Rates May Be Higher
Buying a condo can mean paying a slightly higher mortgage rate. A lot of lenders tack on a 0.75% mortgage rate increase to condos with a high loan-to-value percentage. It's kind of a bummer, but it doesn't exclude you from getting a good deal.