Efficiency Apartment vs. Studio Apartment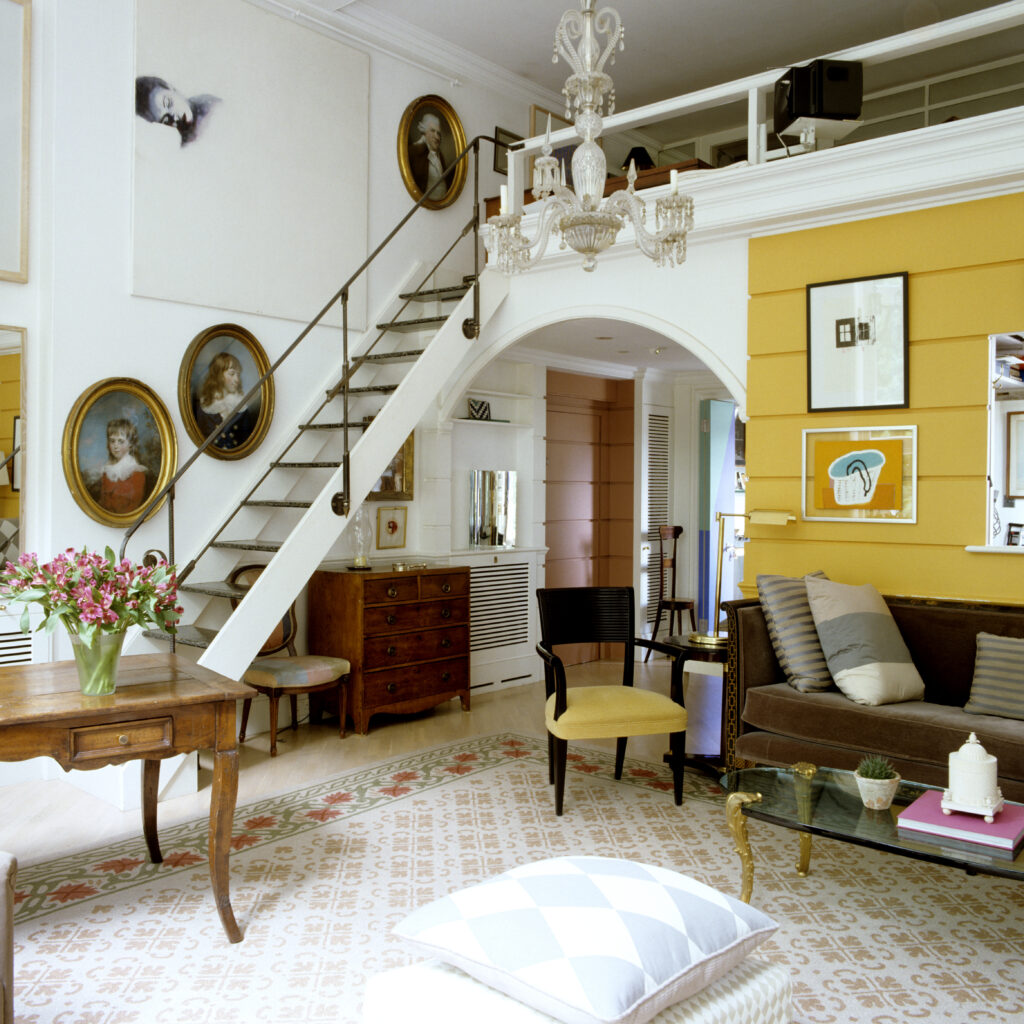 When you're searching for the ideal small apartment, you're going to see many terms in rental ads, most notably that the terms "studio apartment" and "efficiency apartment" crop up a lot. And that they're both a little unconventional compared to your average apartment search. Neither a studio nor an efficiency apartment have private sleeping areas. The only exception is if you find a studio apartment with a loft sleeping area.
In this guide, I outline the definitions for efficiency and studio apartments, the benefits of each, and the differences between the two.
What is an efficiency apartment?
When you see a listing with everything in one room, including the bedroom, dining room, living room, and kitchen, that is the efficiency apartment definition. Efficiency apartments are smaller than studio apartments, and they often don't come with many of the features you'll find in a studio.
When you walk into this kind of apartment, it's common to see a separate kitchenette attached to the living space. You might also see a wall of appliances with a small amount of counter space.
When it comes to efficiency vs. studio apartments, there are many benefits to consider before choosing. An efficiency apartment can be ideal for those who have minimal possessions, or who travel a lot and don't need a large home base. They may also be more affordable for those who want to move into a pricey neighborhood but can't afford a traditional apartment. Many of these units have access to multifamily amenities, including gyms and pools. You'll also find that, because they're small, they're easy to clean and maintain.
Okay, then what's a studio apartment?
The studio apartment definition is an apartment in which there's no clear separation between living spaces. Not all studio apartments are small, like an efficiency apartment. However, they do have a similar layout combining living and sleeping areas.
Not every studio apartment has the same design. Some have a separate loft or alcove for sleeping. They also usually have full-size appliances, unlike the compact appliances standard with an efficiency apartment.
There are many benefits to think about before renting a studio apartment, including that they're typically more affordable than bigger apartments. That's because rental units are typically priced according to their square footage. Less square footage means it's more affordable to heat and cool, and easier to clean. That small size also means you're less likely to buy too many things you don't need.
The key differences
There are a few major differences between efficiency vs studio aside from floor plans and design:
Kitchen
Even though a studio and efficiency apartment each have only one main living area, their layouts differ. In a studio, you'll usually find a full-size kitchen in the main living space, plus a bathroom in a separate room. Efficiencies have a separate area for a bathroom, but there is less separation between the kitchen and living area. For example, in a studio, you might see a set of cabinets that enclose the refrigerator, which helps create separation from the rest of the space. Efficiencies tend to have smaller appliances due to the space limitations.
Location
Efficiencies and studios are both often located where space is at a premium. But if your goal is to live in a highly desirable part of the city, that's where you can find more efficiency apartments. Efficiency apartments tend to be close to a city's center. The combination of more affordable pricing and proximity remaining to business districts makes them coveted in these areas.
Loft Layouts
Studio apartments sometimes feature spacious designs with high ceilings. Those high ceilings allow for designs to include loft bedrooms or a combination bedroom and bathroom. Even though the rest of the space is open, the loft provides a little extra privacy. This design feature is not an option in an efficiency apartment.
Occupancy
If you choose to live in an efficiency apartment, it's best to do so alone due to the space limitations. Efficiency apartments are usually too cramped for living with a roommate. You can make it work, though, if you opt for a studio. The extra square footage in a studio allows you to create separate living spaces more easily. But they're still small, so if you're planning to rent a studio with someone, prepare yourselves for sharing a considerable amount of personal space.
Price
Because efficiency apartments tend to be smaller than studios, their price is typically lower. Rental pricing depends on the unit's location, its square footage, and the interior. For example, if there are updated fixtures, modern appliances, and smart technology, those premiums will come with a higher price tag.
Size
An efficiency apartment is almost always going to be smaller than a studio. So, if you're moving into an efficiency from a studio, you'll need to downsize your possessions. Studios in busy cities are typically no larger than 500 square feet. An efficiency or micro apartment's square footage can be as low as 300.
The bottom line
An efficiency apartment is an affordable choice if you need only a small living space where you can live alone. If you plan to move in with your partner or a roommate, then a studio apartment might be a better choice. Either way, neither of these types of apartments have a considerable amount of square footage or storage space. Consider downsizing your possessions before you move into either.
Frequently asked questions
How do I find efficiency apartments?
You can find an efficiency apartment in areas where unit sizes are typically smaller, such as New York and San Francisco. Apartment complexes throughout the country offer these living spaces as an affordable option for potential renters.
Can more than one person live in a studio apartment?
Whether or not more than one person can live in a studio apartment depends on the rental unit's size, if children will occupy the space, and local ordinances. Contact your city or town hall to learn about renter laws in your area.
Are utilities included in studio apartments?
Leases differ from landlord to landlord. Some studio apartments include the cost of utilities. However, others require the tenant to pay for electricity, heat and AC, internet, and phone. Contact the landlord or property manager to determine what the rental price does and doesn't include.