The Apartment Amenities Renters Really Want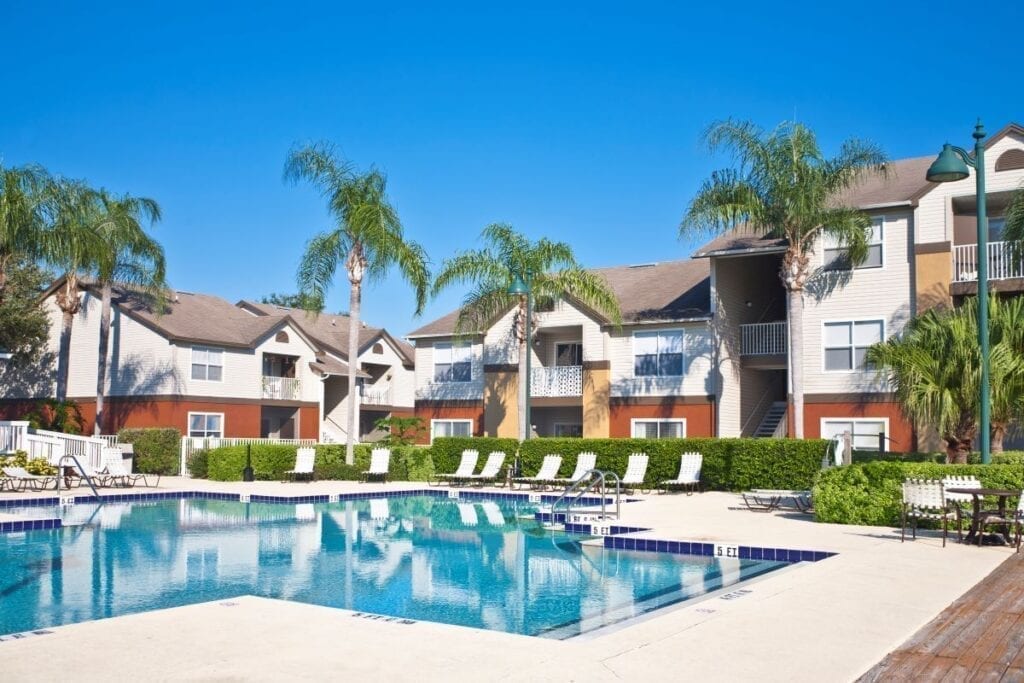 There's no question: renting is "in." As of 2016, more U.S. households (36.6 percent) were renting than at any point in 50 years, according to a recent Pew Research Center study. Renting is especially popular among young people. A Rent.com survey of 1,000 renters between 18 and 34 found that nearly eight out of 10 respondents don't plan to trade apartments for homes any time soon.
Among the top reasons for this renting resurgence: the freedom to get up and go when a lease is up, affordability amid rising home costs, and the many rental amenities to enjoy.
MYMOVE spoke with real estate experts across the country to determine the rental amenities people are finding most desirable. After comparing answers, we classified these rental amenities into four categories: wellness, convenience, safety, and luxury.
Wellness amenities
Sep Niakan is with Roswell Realty, a Miami-based real estate company selling luxury condos. Niakan says some of the hottest amenities in his area are ones that improve the health and wellness.
He elaborates on specific examples:
Fitness centers: "Gyms are a must for most. People are even looking for gyms that offer group classes so they can be more time-efficient and save money by ditching their gym membership fees elsewhere."
Swimming pools: "People expect a pool to be able to cool off on the hot summer days, or to sit poolside to catch a tan the rest of the year."
Outdoor activities: "Outdoor activities for adults are getting more popular. These include rooftop soccer facilities, outdoor tracks, basketball, and volleyball courts-even mini golf."
Kaycee Wegner, marketing director for Rentec Direct, works with more than 13,000 property managers and landlords nationwide. She notices an increased demand for rental amenities that promote well-being in less traditional ways, such as bike storage and resident garden spaces.
Convenience amenities
John Mathews, a real estate consultant at Thrissur Builders, identifies a trend for convenience-based amenities. He explains that taste in amenities varies from person to person, however, "There are a few popular standard amenities wanted by most."
Parking: 94% of renters list "parking" as the top community amenity, according to a 2015 survey conducted by the National Multifamily Housing Council.
Washer/dryer access: The convenience of being able to wash clothes in the comfort of your own home is priceless. Even a communal laundry room beats frequent visits to a laundromat.
Online rent-pay and maintenance requests: Going digital is an easy, eco-friendly alternative to paying by check that's favored by tenants, especially millennials.
Outdoor washing stations: Some may use them to wash their cars; others may hose down their bicycles or give their dogs baths. In any case, they're valued amenities.
Walkability: Location and convenience are among renters' top decision factors when choosing where to sign a lease, the council's survey reveals. Apartment dwellers have strong opinions about walking versus driving to regular destinations. Walking wins for getting to the grocery store (by seven percentage points), restaurants and bars, (by six percentage points for each) and public transit (by 19 percentage points).
Pet-friendliness: Among the surveyed renters, 33 percent owned a pet, 67 percent reported interest in a community dog park, 54 percent in a community pet washing station, and 35 percent in dog treats in the lobby.
Safety amenities
Safety and security are significant concerns for homeowners and renters alike. Elizabeth Gibson, with EZ Landlord Forms, notes, "Security is high on tenants' lists of desired amenities." She specifically recommends some smart home features as being specifically desirable:
Keyless locks: A keyless door lock can be changed with each new tenant and allows the tenant to give temporary access to others.
Motion sensor lights: Motion sensor lights increase visibility around the entryway, dramatically increasing the space's security.
Security services: Other experts mentioned on-site security personnel and wireless security cameras as highly desired amenities.
Luxury amenities
Not all amenities are practical or necessary, but they sure are fun. Brian Davis, co-founder of Spark Rental, is a real estate investor with 15 rental properties. He notices consistent demand for some luxury amenities.
Wine cellars: Several buildings offer residents a climate-controlled space to store their wine. Wine cellars also are used to host wine and cheese tastings.
Theaters: Scheduled movie nights are a great (and free) way to meet neighbors, and private screenings also are welcome.
Toddler playroom and daycare: Outdoor playgrounds are expected, but an onsite, indoor communal space filled with toys and games (and caregivers) goes above and beyond.
With renting as popular an option as ever, apartment complexes are adding perks to bring people in the door. Before signing a lease, determine which are most important to you.