Should Your Next Move Be to a Smart Home?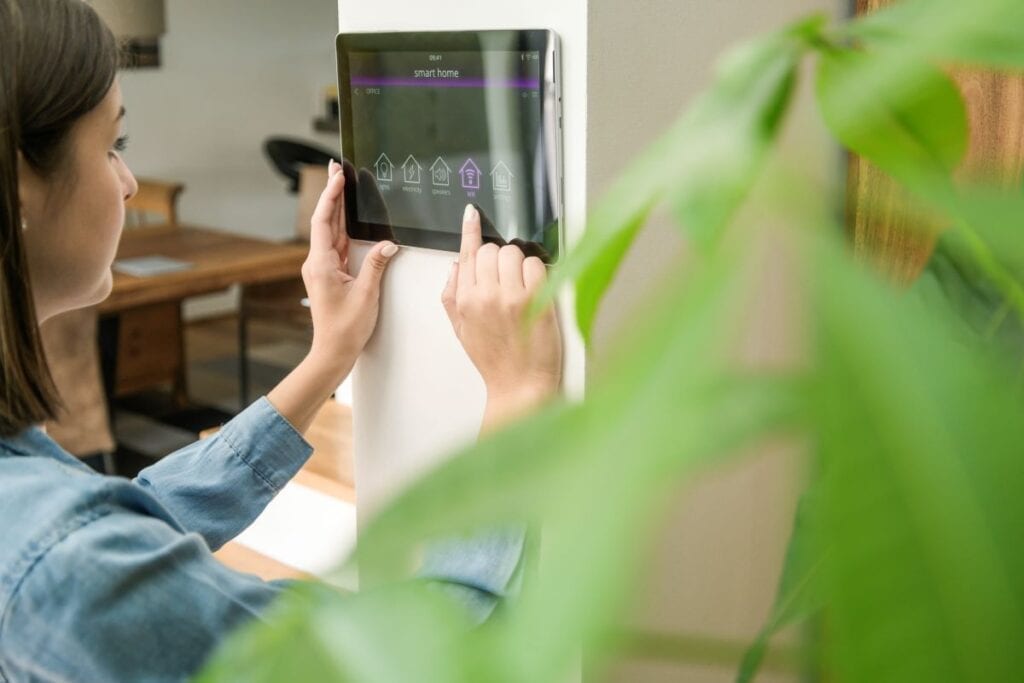 As smart home technology becomes not only smarter, but more affordable and pervasive, a question arises: How much of a factor will it be in real estate sales?
Right now, fans of smart technology are installing features in their homes, but what happens when they decide to move? Will they rip it out and take it with them? Will they leave it in the home? Will smart technology attract buyers — or repulse them? Or will buyers want to install their own technology, since — let's face it — who wants to buy last year's tech?
Anyone who has ever watched a science fiction show and dreamed of living in the portrayed universe will easily recognize the appeal of living in a smart home. But anyone who's ever watched a different kind of science fiction — the kind where devices are always monitoring and watching and, yes, spying on you — might be reluctant to sign on.
Regardless of which side of the science fiction divide you fall on, one thing is clearly not fiction: With properly integrated technology, a home can seemingly anticipate one's needs and make the necessary adjustments to fulfill them.
Something else that is clear: Millennials are among the shoppers eager to purchase homes equipped to bring that kind of automated future into reality. And they're going to dominate the home-buying market at some point. Soon.
So what makes these homes so attractive?
Increased security in a smart home
One of the newer features offered by smart home technology is an increasingly secure environment that can be controlled and viewed remotely.
Smart home locks are one of the key components of creating a comprehensive home security plan. There are a wide variety of options currently on the market so new homeowners should take the time to learn about exactly what system has been installed at any property they are considering.
The best options will allow remote locking, temporary codes for guests or workers, and tracking who has entered or left the residence. Some locks can seamlessly integrate with other connected devices such as security cameras and lights.
Not as smart but pretty prevalent are security systems that provide video monitoring of designated areas, as well as door and window sensors. These can now be installed easily by homeowners and controlled entirely on a mobile device. As with the locks, there are varying price ranges and features, and it is important to be aware of what has been installed.
Other security enhancements include connected doorbells and remote-controlled window shades. The latest doorbells provide a push notification and real-time video monitoring and some allow owners to speak to whoever is outside their door. Blinds that can be controlled wirelessly allow the home to appear occupied even when the family is away.
Environmentally friendly smart home features
The popularity of smart home features also is on the upswing because they have environmental positives. Cases in point: smart thermostats and smart light bulbs.
Smart thermostats boast great energy-saving potential — you don't have to heat or cool an empty house all day to have it be comfortable when you get home from work. Some of the latest generations of thermostats are adaptive, meaning they learn the homeowner's preferences. They also may offer insight into energy usage at the end of each month and provide tips for how to conserve more energy.
Let's just say it: Smart light bulbs are significantly more expensive than traditional bulbs. But in addition to being more energy efficient and lasting longer, they offer other benefits. Depending on the brand, smart bulbs can be programmed to emit a more natural light during the evening to promote better sleep. They can be controlled via smartphone to ensure lights are turned off and energy is not wasted when no one is at home. Smart light bulbs can also be programmed to turn on and off at prescribed times to ensure owners return home to a brightly lit front walk without having to be on all day.
Smart home complications
Still, the decision to go smart isn't a no-brainer. There are a few things buyers should be conscious of before making a purchase.
Technology changes quickly. What was cutting edge a couple of years ago can quickly become outdated. It is important to inquire about the specific models of the technology within the home as well as the installation date. This will allow a more accurate understanding of the level of sophistication of the existing technology.
Buying a property with smart home features is a good choice for those who understand exactly what technology they are purchasing and who are satisfied with the level of features provided. And it's important to note that most homes can be converted into smart models simply by installing the desired technology upon moving in.