What to Look for When Moving to a New Neighborhood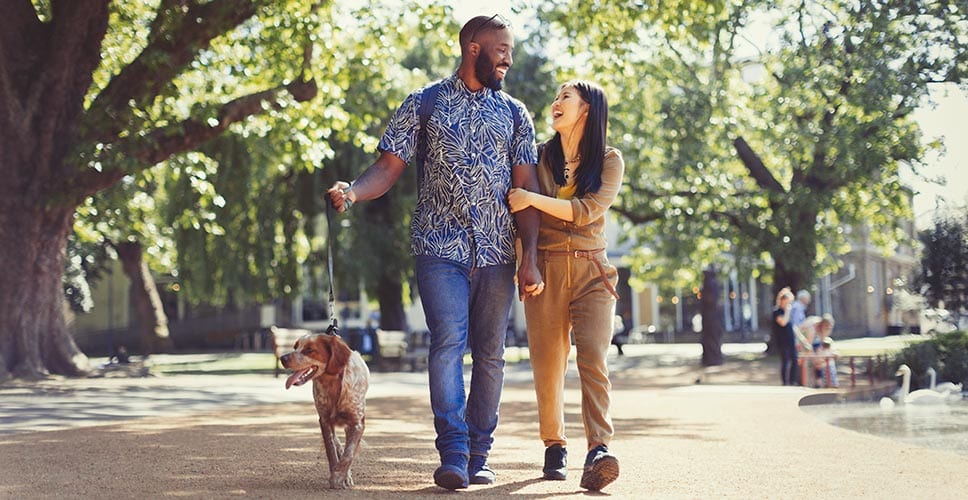 When searching for a new home, it's easy to get swept away with all the interior details. The open floor plan for all that hosting. The granite countertops. It satisfies every HGTV buzzword, so it must be the one.
While the indoors are surely something to evaluate, the neighborhood the home is anchored in can make or break your longevity in it. Have you looked — really looked — at the new neighborhood surrounding it? Only on the drive to the open house?
A home inspection can flag maintenance concerns, but when it comes to your new neighborhood, you'll have to conduct your own assessment. At the end of the day, you can change a house, but you can't change the neighborhood it's located in.
Here are some factors to consider when neighborhood shopping.
1. Safety
Safety first, right? Though not as shiny a topic as those granite countertops, it's a factor that'll impact your sense of security the moment you unpack that first box. Use the information available at your fingertips — such as these five online tools that identify safety rates — to review quantitative data such as crime statistics, police activity, and neighborhood trends. Don't let your safety be subjective.
Feel like you need to boost your home's security to feel safe? Think through your options with MYMOVE's home security guide. 
2. Access to Care
Speaking of police, do you know how close the neighborhood is to a station? In times of disaster, proximity to help (beyond the distance to your favorite sub shop when dangerously hangry) will matter. Take note of the nearest police and fire stations, emergency rooms, and other relevant services to assess whether the neighborhood is close enough for comfort in the event of an emergency.
3. Convenience
Back to that mouthwatering sub shop. We don't disagree: Closeness to restaurants, banks, grocery stores, and retail is a big deal. Think about what types of stores and businesses you frequent. Are you a Whole Foods junkie? Do your weekly family nights out require budget-friendly restaurants? A neighborhood conveniently located near a variety of retail options, as well as evidence more shops and businesses are being built, will boost home value if you decide to sell the home down the road.
4. Trees
Is the neighborhood brimming with trees or begging for the smallest bit of green? Trees do more than give a neighborhood charm and character. In fact, their role is fundamental in a community's overall physical and mental health. Trees promote cleaner air, cooler streets, decreased stress, outdoor exercise, reduced noise, and conserved energy. An abundance of (healthy and well-maintained) trees indicate that a neighborhood is established.
5. Parks
A perk of having parks nearby or in the neighborhood? More trees. Another? Improved mental health and overall quality of life, according to the National Recreation and Parks Association. Parks can also help decrease the risk of obesity and chronic diseases. In fact, just 30 minutes spent in a green space has been said to lower blood pressure. Researching the neighborhood's nearest national and state parks to get an understanding of how near or far the green spaces are.
6. Schools
Schools are an influential factor in home-buying decisions — so much so that 91% of prospective home buyers defined school boundaries as important in response to a Realtor.com survey. Don't get schooled into thinking education is only relevant if you plan to have kids. Either way, the quality of nearby schools can impact the future sale price of the home. Use tools like GreatSchools.org to gauge local ratings.
7. Sidewalks
Something else to keep an eye out for is the prevalence of sidewalks. Are there any to begin with? If so, how wide are they? Sidewalks represent more than just walkability. They're community connectors that can foster safety, social interaction, and exercise. Park your car and explore the neighborhood on foot to walk the walk yourself.
8. Neighbors
What's a neighborhood without neighbors? Drive around during several points throughout the day to understand the area's outdoor activity level, social interaction, and family-friendliness. Don't be shy when it comes to making conversation with the people you could end up living next to — they'll be just as eager to meet their potential neighbors. Ask them what their favorite local hot spots are, how long they've lived in the area and what they love most about the community.
9. Sights, Sounds, and Smells
Get ready to engage your senses. Why? They can identify red flags lurking in the neighborhood — all of which help tell the story of the community's livelihood. Keep your eyes peeled for multiple foreclosure signs and yard upkeep of neighbors, factors that can affect the home value. Assess whether vandalism is present, a sign that security may or may not be adequate. Listen carefully and sniff meticulously to gauge any unusual noise levels or smells that could indicate underlying issues.
You've got this. Here's to looking at you, neighborhood.