How to File a Temporary Change-of-Address With the USPS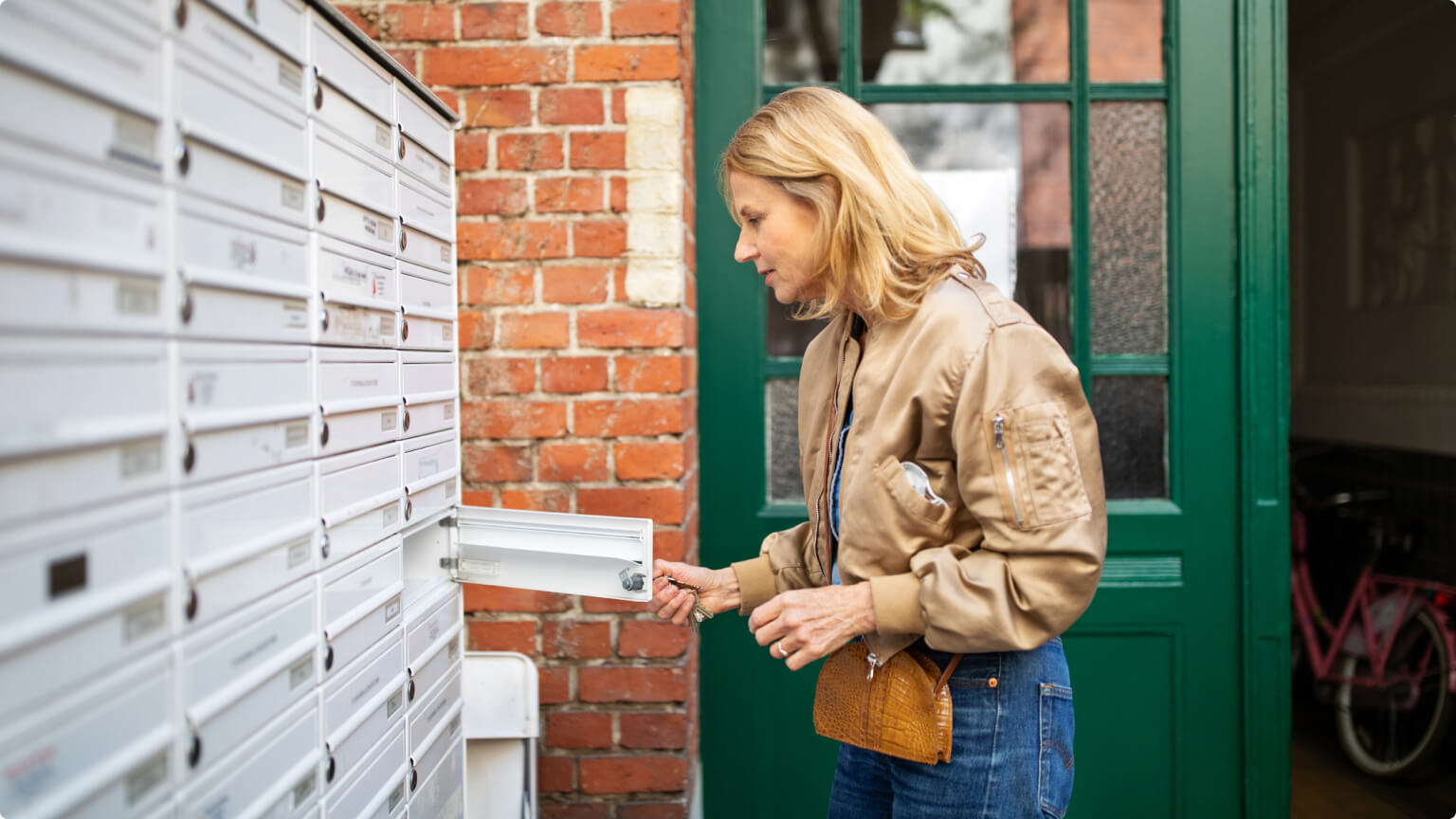 A USPS temporary change-of-address is a way for the USPS to forward First-Class Mail and Periodicals to a specific address for a specifically requested amount of time. You'll specify this amount of time during the change-of-address. After the specified time expires, you can then file a permanent change-of-address to forward your mail to your permanent address. Make sure to change your address with USPS two weeks before your next move to ensure enough time for everything to be filed correctly.
Be aware that a USPS temporary change-of-address does not include USPS Marketing Mail® or Package Services Mail. This checklist can help you notify the majority of your mailing contacts, and temporary mail forwarding will help you fill in the gaps.
How to file for temporary USPS mail forwarding online
As part of our exclusive relationship with the USPS, we help facilitate the official Change-of-Address process. We help millions of people forward their mail to their new address and connect them to deals from top brands.
You can complete this form in just a few simple steps, and it helps you file the correct change-of-address for your particular situation.
Step 2: Specify who's moving
Are you filing a change-of-address for your family? For your business? Make sure to let USPS know who the change-of-address request is for.
Step 3: USPS know that it's a temporary move
To ensure that your mail is delivered for the requested period of time, select the temporary change-of-address option instead of the permanent one.
Step 4: Fill out your old and new addresses and submit the form
Simply fill out your current address and the new temporary address that you want your mail to be forwarded to.
Step 5: Pay the identity verification fee
Have your debit or credit card ready to pay the $1.10 identity verification fee. The USPS uses this fee to prevent fraud by making sure that your debit or credit card info matches up with who you're claiming to be.
Step 6: Keep an eye out for your Move Validation Letter
After entering your information and paying the identity verification fee, you'll receive a Move Validation Letter within five days of the change-of-address going into effect. There will also be a code, which you can use to cancel the request online without going into your local post office.
You can sign up for premium mail forwarding
With normal temporary mail forwarding, you only receive First-Class Mail, coupons, and marketing materials. However, Premium Mail Forwarding is a way to get all of your mail, no matter what it is, delivered to your temporary change-of-address in one complete package. Though this is still temporary mail forwarding, it can ensure that you're getting all of your mail.
Premium Mail Forwarding has an enrollment fee and a fee for every week of service after it. The fee is $21.95 if you file online, and $23.90 if you file in person at the post office. Regardless of how you enroll, each subsequent week will cost $23.90. Premium Mail Forwarding is available for both residential and business services and is a great way to wrap up all of your professional mail in one package.
The bottom line
Filing for temporary USPS mail forwarding is easy, inexpensive, and you can opt in for Premium Mail Forwarding to make sure you receive all of your mail. Just be sure to carefully select the right plan for you and everyone in your household.
Remember that this process is temporary, and you will need to set up a permanent change-of-address when you move into your new home.