How to File a Temporary Change-of-Address With the USPS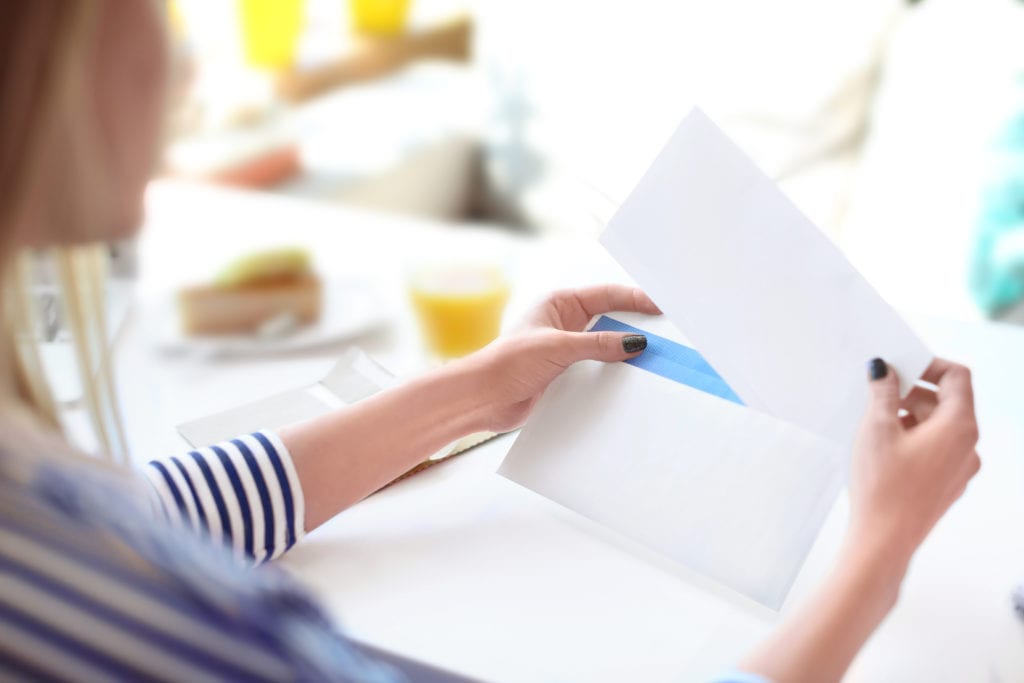 Is your job relocating you to an office in another city for just a few months? Are you doing a summer internship in a different city? Whatever the circumstances around your short-term relocation are, make sure your mail moves with you. That's where temporary mail forwarding with the United States Postal Service (USPS®) comes in.
Make sure you don't miss important correspondence from your family, the government, or your employer. Setting up temporary mail forwarding with USPS is easy and can be completed online without ever going to your local Post Office. All you have to do is complete a temporary change-of-address with the postal service.
Hire Professional Movers
Find trusted professionals to help lighten the load
Save yourself time, stress, and back pain by calling in the pros. Whether you're planning to DIY or just need help with the heavy lifting, we can help you find a solution that fits your move and your budget.
Moving Supplies

Packing & Unpacking

Loading & Unloading

Licensed & Insured

Storage & Containers
What is a USPS temporary change-of-address?
A temporary change-of-address is essentially a way for the USPS to make sure that you get important First-Class mail for a set period of time (which you will indicate in your request). After the specified time, you can then file a permanent change-of-address to forward your mail to your permanent address.
Note that a USPS temporary change-of-address does not include marketing materials or package services, so it's up to you to make sure that you update your information with as many places as possible. This checklist can help you notify the majority of your mailing contacts, and temporary mail forwarding will help you fill in the gaps.
A temporary change-of-address is different from a permanent change of address in a few ways, but much of the process is the same. Both require a $1.10 identity verification fee with a debit or credit card (if filing online), and both mainly pertain to First-Class mail only. To receive all mail and packages for a temporary or a permanent change-of-address, going with the Premium Service (discussed below) might be the best option for you.
How to set up temporary mail forwarding with USPS in 8 easy steps
You can complete this form in five simple steps, and it helps you file the correct change-of-address for your particular situation.
Step 2: Tell MYMOVE & USPS who's moving
Are you filing a change-of-address for your family? For your business? Make sure to let USPS know who the change-of-address request is for.
Step 3:  Let the postal service know that it's a temporary move
To ensure that your mail is delivered for the specified period of time, select the temporary change-of-address option instead of the permanent one, which will forward mail for 12 months and periodicals for 60 days.
Step 4: Fill out your old and new addresses, and submit the form
Simply fill out your current address and the new temporary address that you want your mail to be forwarded to.
Step 6: Pay the $1.10 identity verification fee
Have your debit or credit card ready to pay the $1.10 fee for confirming your identity. The postal service uses this fee to prevent fraud by making sure that your debit or credit card info matches up with who you're claiming to be.
Step 7: Keep an eye out for your Move Validation Letter
After entering your information and paying the verification fee, you'll receive a Move Validation Letter within five days of the change-of-address going into effect. There will also be a code, which you can use to cancel the request online without going into your local Post Office™.
Step 8: Make sure to change your address with USPS two weeks before your next move
It's easy to put off changing your address with everything else going on in your move, but be sure to complete the process a full two weeks before your move to allow ample time for everything to be filed correctly.
You can also file a temporary change of address in person
If you prefer to do this offline, you can go into your local post office. The document you'll need is called PS Form 3575. You can fill it out at the post office.
Want a weekly round-up of your mail? You can sign up for premium mail forwarding
With normal temporary mail forwarding, you only receive First-Class mail, and anything else like coupons, marketing materials, and other items are left out. However, Premium Mail Forwarding is a way to get all of your mail, no matter what it is, delivered to your temporary change-of-address in one complete package. Though this is still temporary mail forwarding, it can ensure that you're getting all of your mail, and not just what the post office outlines for their standard temporary change-of-address service.
Premium Mail Forwarding has an enrollment fee and a fee for every week of service after it. The fee is $20.10 if you file online, and $21.90 if you file in person at a post-office branch. Regardless of how you enroll, each subsequent week will cost $21.90. Premium Mail Forwarding is available for both residential and business services and is a great way to wrap up all of your professional mail in one package.
The bottom line
Filing for USPS temporary mail forwarding is easy, inexpensive, and you can do it online to make sure you receive all of your mail.  Just be sure to carefully select the right plan for you and everyone in your household. Otherwise, USPS may not know where to send mail for someone in your home with a different last name. After paying the verification fee and getting your confirmation letter, you can check this item off your moving list!
Remember that this process is temporary, and you will need to set up a permanent change-of-address when you move into your new home.