How to Avoid Change-of-Address Fraud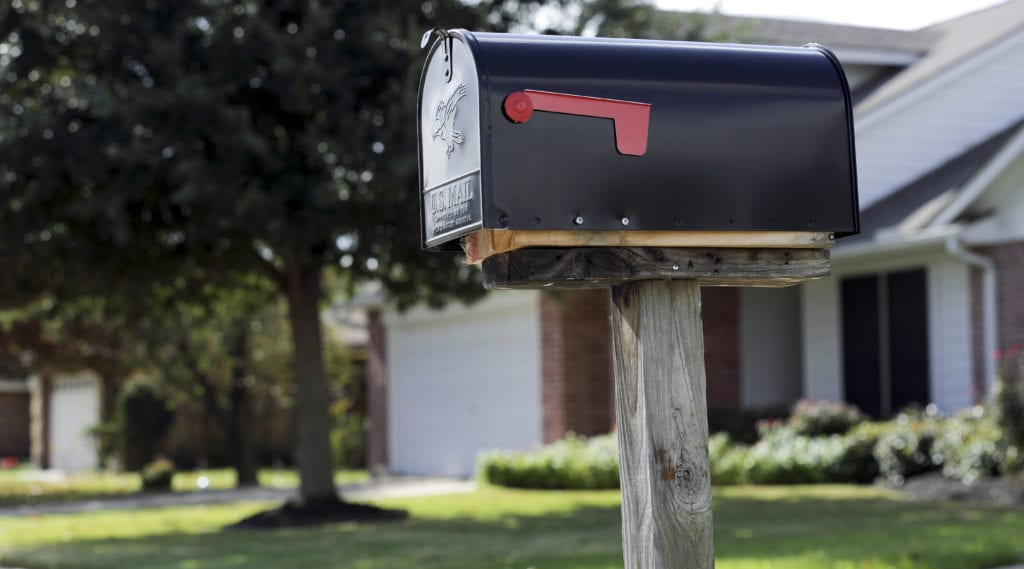 Have you been receiving less mail than usual lately? That's great news, right? Who likes ripping up junk mail? If your mail trickles to a complete stop, however, it could be cause for concern.
And not for the reason you might think.
A mail stoppage doesn't necessarily indicate that your postal worker has gone AWOL, or that there was an unintentional mix-up at the post office. Unfortunately, it could be worse. Here's what it means to be the victim of change-of-address fraud, and how to avoid it.
What is Change-of-Address Fraud?
Change-of-address fraud is a scam that could give a thief major access to your sensitive data. Here's how it works:
Someone figures out your full name and address.
That person submits a change-of-address form through the mail with the U.S. Postal Service™.
They get your mail forwarded to their own address.
Then, they open your mail and access your banking information, replacement credit cards, and other important documents.
Address fraud doesn't work when someone tries to change your address online. Thankfully, the online system requires a digital payment that cross-checks your bank account. However, when applied for through the mail, a change-of-address could be submitted by a stranger without raising red flags.
Signs of Address Fraud
Aside from noticing that you don't get mail anymore, there are a few ways to tell that you've been the victim of a change-of-address scam. Keep an eye out for:
A confirmation of address change form in the mail. If you ever get a letter from the USPS®, open it. They could be confirming an address change you didn't authorize.
A change in the address on file for your credit cards. Be sure to do a periodic check of your information. If someone intercepts your new credit card after yours expires, they could activate it and have all future communication sent to a new address.
Notifications for newly opened accounts. If you get an email or other notification about a new account, it could mean someone used the information found in your mail to open a credit card.
Notifications for additional people added to your current accounts. A thief may not open a new account, but rather try to get an additional credit card sent out.
Protecting Yourself from Change-of-Address Fraud
Looking for signs of change-of-address fraud is the best way to protect yourself. You can also go paperless on as many accounts as possible: This gives the potential change-of-address fraudsters less information to intercept from your mail. Finally, be careful about where you give your home address. You can't keep it a total secret, but if you run a home business, consider using a P.O. Box for the general public to send you stuff.
Change-of-address fraud isn't super-common, but it can lead to devastating identity theft when it does happen. If you notice anything suspicious, always contact the USPS® to find out if an address change has been processed for you.