How to Pack a Moving Truck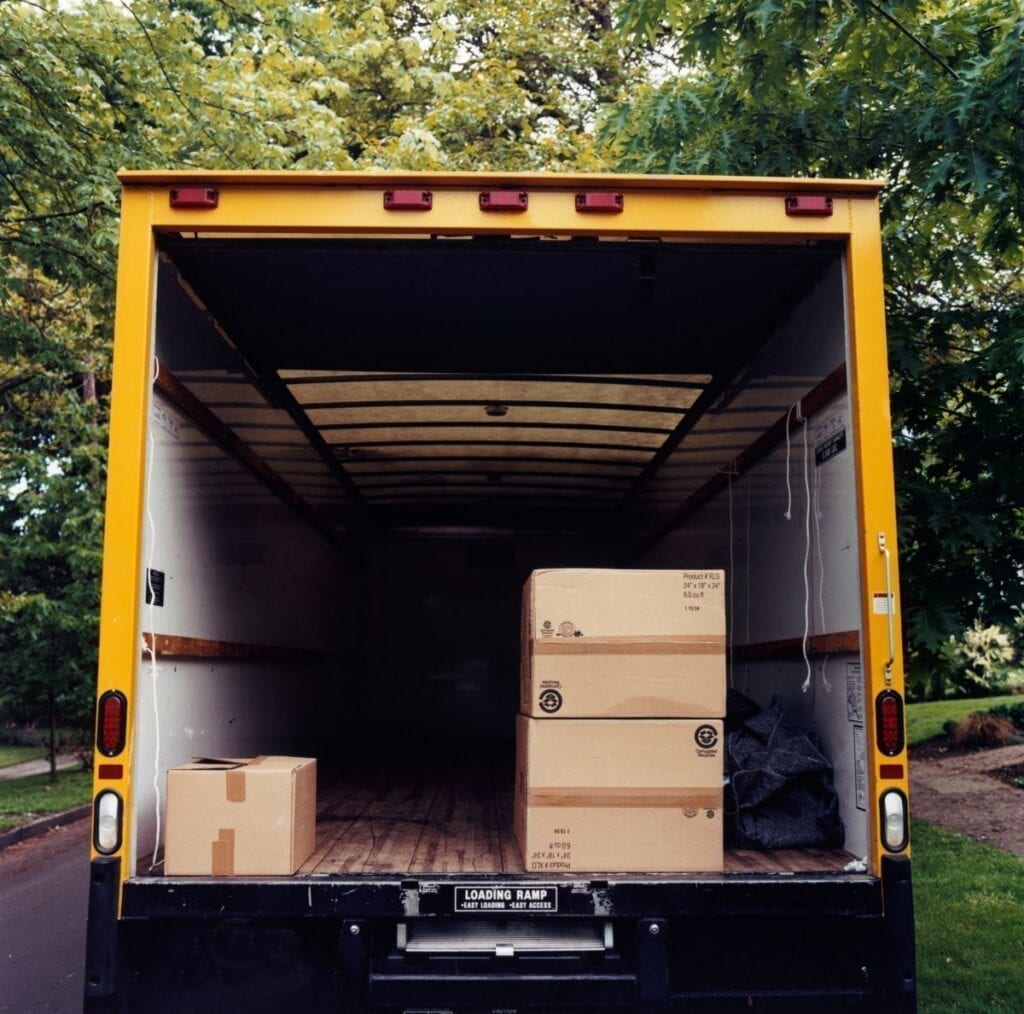 What if you could wave a magic moving wand and your moving truck rental would pack its self? Since you're not a wizard, you'll be packing the rental truck and maybe talking some pals into helping. Follow a few simple packing tips from the moving truck rental pros for a much smoother moving day.
Wrap Belongings Up for Moving Trucks
Prevent your possessions from arriving scratched or damaged by making sure you either rent moving blankets from the truck rental company or have some of your own on hand.
Bubble wrap smaller items.
Have a set of tools handy, too, to break down larger items like bed frames.
Cover furniture with blankets and wrap with tape before loading the moving truck.
How Do I Pack a Moving Truck Properly?
Put the biggest and heaviest items in the truck first. Start with the appliances. If you are taking a refrigerator, washer and dryer, put the fridge in the middle and the others on either side. (The reason for loading these items first is that you want the weight to be as close to the moving truck cab as possible. This will prevent the truck rental from dragging due to too much weight on the end.)
Cover big items with a blanket to prevent scratching.
Next up are long items like mattresses, dressers, long chests of drawers and sofas. Wrap mirrors and glass well. Put mattresses and the breakable large items near the walls of the truck.
Lastly, you can load smaller items like chairs, floor lamps (remove those bulbs!), small tables, and other oddly shaped pieces.
Take the Weight Off
Take the drawers out of heavier pieces like dressers and desks to disperse the weight and make them easier to carry and load. After loading, put the drawers near them so they can be easily assembled when you arrive.
If you prefer, load the dressers with drawers intact and face them toward the walls against the mattresses to prevent the drawers from popping open.
Put the heaviest boxes close together (to prevent shifting) in the center of the cargo area.
Fill in other spaces (like under chairs and tables) with lighter weight boxes.
What Not to Pack
Place irreplaceable items with you in your car or in the front of the moving truck cab if possible. You don't want to lose these things or find that they've been squashed in the truck cargo area.
Put a set of sheets and pillows for each bed in bags that can be loaded into your car. This will make settling in for your first night's sleep a little easier because you won't have to search through boxes for linens.
Pack a suitcase for each person with a change of clothes and toiletries so you aren't scrambling around trying to find fresh clothing if your trip is longer than one day.
Don't forget a box full of cleaning supplies so you can wipe down your possessions as you unload or clean areas of the new home when you're moving in.
Place these items and the tool kit near the back door of the moving truck rental for easy retrieving.