Preparing an Essentials Box for Your First Days in Your New Home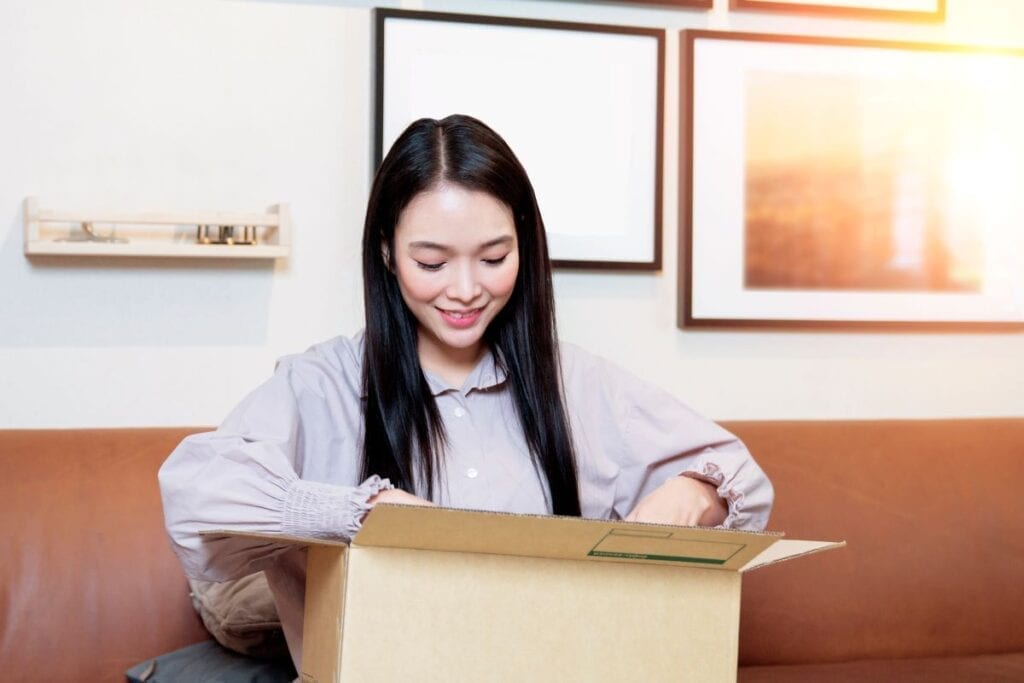 What to Pack in Your "Essentials Box"
You can see it now: You've exhausted every ounce of energy left after a moving day that felt like it was a week long. You're ready to officially get settled into your new home.
You'll just need a few things before you can kick your feet up and let out a sigh of relief. Where are those socks? That brand-new toothbrush? Toilet paper? Anybody?
This can go one of two ways: Rifling through and disassembling 27 different boxes to find a few things or preparing one large box with all of your new home must-haves right at your fingertips. We call this the new home "essentials box."
Shall we give you a second to compare the options?
Thinking Inside the Box: What's the Purpose Behind It?
Clutter is known to impact stress, so during a time when yours will already be at an all-time high, you'll want to avoid having to dig through mounds of it when possible.
Packing an essentials box will expedite the feeling of "home" during the first few nights in your new place — without having to unpack everything or take multiple trips to the store.
Start setting aside these items to stay ahead of the game as the big day nears. Though the size and scope of your box may depend on the distance and method which you're traveling, this list will help get you started. Ready to get packing and surviving?
Kitchen: Avoiding Packing Everything but the Sink
Trust us when we say that you won't be mentally ready to organize every minuscule kitchen item upon arrival to your new home. So, make it easy on yourself. Ask the big question: What will I need most?
You'll want to have some easy snacks and meals on hand — such as peanut butter, jelly, bread, cereal, soup, bananas, canned tuna, etc. to hold you over until that first grocery run. If you're not a morning person, don't forget the most important of all: coffee.
Here are some other kitchen cooking and cleaning staples to consider for your box:
Salt, pepper, and favorite spices
Disposable plates and cutlery
Coffee and coffee maker
Hand and dish soap
All-purpose cleaner
Cleaning gloves
Paper towels
Trash bags
Napkins
Bedroom: Comfort, Privacy, and Sleep as Top Priorities
The first sleep in your new home is an important one — and one that requires some adaptation, says a study reporting that brains tend to remain alert in new locations. Incorporating some sleep-related items into your kit will help set your mind at ease.
Aside from the bed linens, pillows, and air mattress (if necessary) that will have to go in another box or bag, keep items such as these in your essentials box:
A change of clothes or two
Curtains for privacy
Cozy throw blanket
Socks and slippers
Candle and a lighter
Pajamas
Bathroom: Keep to the Basics
If you're like most, you'll have quite a few boxes to unpack and organize under the bathroom sink, but it won't be an immediate priority when it comes to the list of to-dos.
Here are some bathroom-related items to pack in your survival kit:
Shower curtain and liner
Toilet paper
Towels
Toothbrush
Toiletries
Medicines
Band-aids
Around the House: Electronic and All-Purpose
There will be no shortage of things that need to be hung, lit and charged upon move in.
Though you probably won't launch right into your full-blown toolbox, keeping a few useful household items handy will help you get things situated:
Chargers
Lightbulbs
Flashlight
Batteries
Extension cord
Screwdrivers
Hammer and nails
Scissors
Baby and Kiddos: Keeping Them at Ease
If you have babies, you're likely used to carrying necessities such as diapers, bottles, and formula. For toddlers and older children, think about what will help them experience a smooth transition into their new home (and keep them out of your hair).
Try incorporating these items into your kit to keep them comfortable and preoccupied:
Travel games
Favorite toys
Stuffed animals
Blankets
Snacks
Before the move, discuss three things with your children to help the moving process go smoothly: How the child is feeling, how his/her friendships will be affected, and the safety of the new location. You can find a guide on that here.
With a little bit of forethought, an extra box or two can help make all the difference in the way your first night unfolds. It's time to celebrate your new adventure!