What is a USDOT Number, and How Do You Look It Up?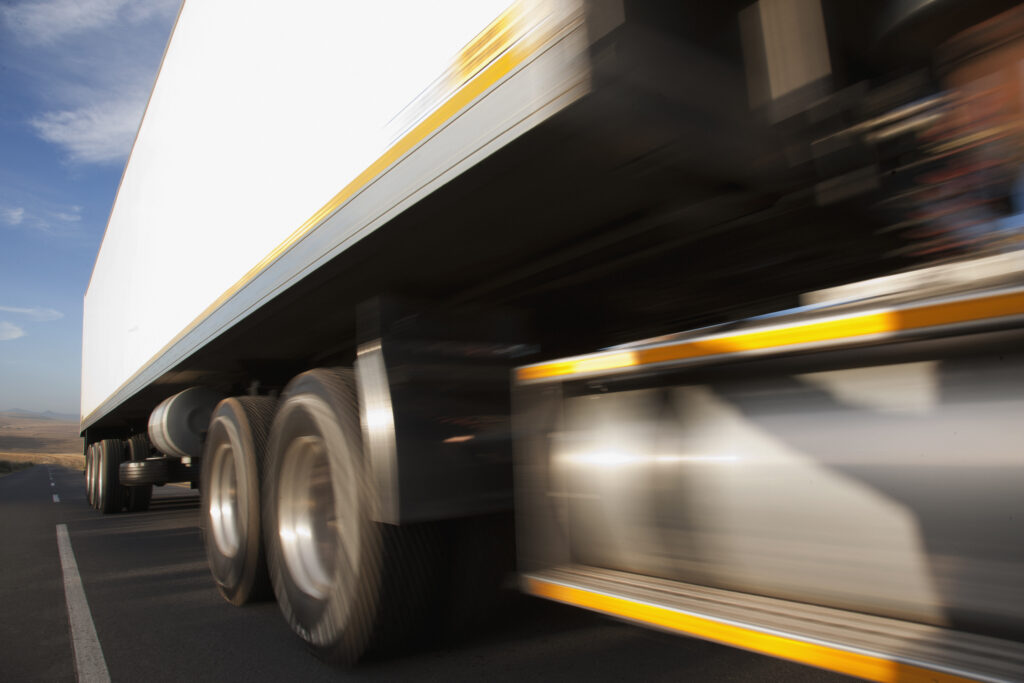 Anyone who's ever moved across the country knows it's a lot to handle. There are endless preparations, and most of the time, we forget at least one important thing until it comes up. If you're planning a cross-country move, then you'll probably need help moving. That means finding a reliable moving company.
When there's a ton to do, the last thing you want to worry about is a moving company running off with your stuff. But these things can happen unless you're careful. One of the best ways to ensure the company you hire is reputable is by completing a USDOT lookup online.
First of all, what is a USDOT number?
The United States Department of Transportation (USDOT) assigns formal numbers to identify moving companies. Each USDOT number is unique to a specific company. Any moving company that transports people or goods across state lines is required to have one. These companies register with the Federal Motor Carrier Safety Administration (FMCSA), and you can find the company's USDOT number on the FMCSA website.
The FMCSA uses the USDOT number to track the performance of the company and protect consumers from bad actors. You should never contract a moving company without a USDOT to help you move across state lines. Because this number is required for all commercial transportation between states, any commercial interstate moving company without one is not operating legally.
Why is it important to check a moving company's USDOT number?
A USDOT, or DOT, check is an important part of doing your due diligence before a move. Your USDOT search can provide you with information that will allow you to make an informed decision on whether or not to use the moving company based on their past performance.
Aside from the USDOT number, it's also smart to check the company's rating at the Better Business Bureau, as well as other online reviews. But if the company advertises cross-country moving services but doesn't have a USDOT number, then you shouldn't contact them to help you move.
A USDOT number can help you check for:
Fraud
While there's no "fraud" section listed in a company's profile in the FMCSA database, looking up a company's USDOT number on the database can help to protect you from moving companies operating without proper certification. If the company gives you a USDOT number that doesn't match their profile, it's a red flag. The company's profile will list their operating status, which should say something like "active" or "authorized for HHG" (household goods). If the company is listed as "out of service" or is "not authorized" for HHG, then you should think twice before contracting them.
Safety rating
The company's safety rating will reflect its compliance with FMCSA regulations. But not all companies will have a safety rating. If the safety rating is blank, you'll have to dig in to see what their crash history is, which is also listed on the same page. According to FMCSA, there are three different safety ratings:
Satisfactory: "Records indicate no evidence of substantial noncompliance with safety requirements."
Conditional: "Records indicate that the carrier was out of compliance with one or more safety requirements."
Unsatisfactory: "Records indicate evidence of substantial noncompliance with safety requirements."
Previous crashes
The FMCSA profile lists the company's history of crashes. The section outlines four different columns: "Fatal," "Injury," "Tow," and "Total." The numbers in these columns will tell you exactly how many crashes the company has been in that resulted in a fatality or injury, as well as if company vehicles have ever been towed before. This section lists these stats for the US and Canada.
Complaint history
Unfortunately, a DOT check in the FMCSA database does not list a complaint history for moving companies. That's because FMCSA's main purpose is focused on public safety and company compliance. To find out about a company's complaint history, we recommend checking out other professional services that list customer complaints, such as the Better Business Bureau.
How do I look up a DOT number?
Check the FMCSA website. On the official website is the SAFER system, which can be searched in a few different ways. We'll walk through exactly how to find a company's DOT number, so you can ensure the company is reputable before hiring them for your move.
USDOT lookup in 4 easy steps:
Step 1: Navigate to the FMCSA's SAFER System search page.
The Safety and Fitness Electronic Records (SAFER) System is a database that lists moving companies' safety and complaints information. You can search using the company's USDOT number, MC/MX Number, or company name. Since we're looking up the company's USDOT number, we'll search by name. Later, we can use a DOT number search once we have that information.
Step 2: Search by company name.
For our example, we'll use Elite Moving & Storage, a company located in Lincolnwood, Illinois. Before searching the company, make sure to change the search criteria to "Name." Keep in mind that the companies are listed under their legal name, not necessarily the one they advertise. Because many moving companies have similar names, it's important to pay attention to ensure you select the correct company. For the search, I typed in "Elite Moving & Storage."
Step 3: Select the correct company.
A name search for "Elite Moving & Storage" yields three results. Because we know the company we're looking for is located in Illinois, we can find the correct listing in the second search result. It's easy to make a mistake and pull-up the wrong company, so make sure you know where the company's location when searching. The company's location can usually be found on their website or with a quick internet search.
Step 4: Find the USDOT on the company snapshot page.
After clicking on the correct company name, you'll go to the company's snapshot page. This page lists helpful information such as the company's complaint history and prior accidents on the road. You can find the company's USDOT number in two different places on this page. In the upper right corner of the page, under "Company Snapshot," you'll find the company's legal name and USDOT number. (The USDOT number for Elite Moving & Storage Inc is 1567283.)
You can also find the DOT number in the company information section below, after "Phone" and "Mailing Address." Now that you know the company's USDOT number, you can easily search this page in the future without going through extra steps. Just change your search criteria to "USDOT Number" on the SAFER System home page, type in the number, and click "Search."
The bottom line
A USDOT number is a unique identifier assigned by the FMCSA to moving companies that transport people and goods across state lines. This number helps to protect people who need movers from hiring an unreputable company. The number can be found by asking the company or by using the FMCSA database. The FMCSA database will provide important information on the company's history in safety and compliance.
Q:
How does a USDOT lookup keep me safe from moving fraud?
A:
A USDOT number can be used to find a company's profile on the FMCSA database. This database can tell you if the company is authorized for the services they provide and if the company has a history of crashes or non-compliance.
Q:
Is it easy to do a USDOT lookup?
Q:
What vehicles are required to have a DOT number?
A:
According to the FMCSA website, "a USDOT number is required for companies who work in interstate commerce, and meet at least one of the following:"
"Have vehicles over 10,000 lbs."
"Transport between 9 and 15 passengers (including the driver) for compensation, whether direct or indirect."
"Transport 16 or more passengers."
"Haul hazardous materials."
Q:
Does a USDOT help you find previous complaints about the company?
A:
The company profiles listed in the SAFER system do not list company complaints. We recommend checking out the company's profile at the Better Business Bureau.
A:
USDOT stands for United States Department of Transportation.