Does Your Moving Company Need a License? A Statewide Guide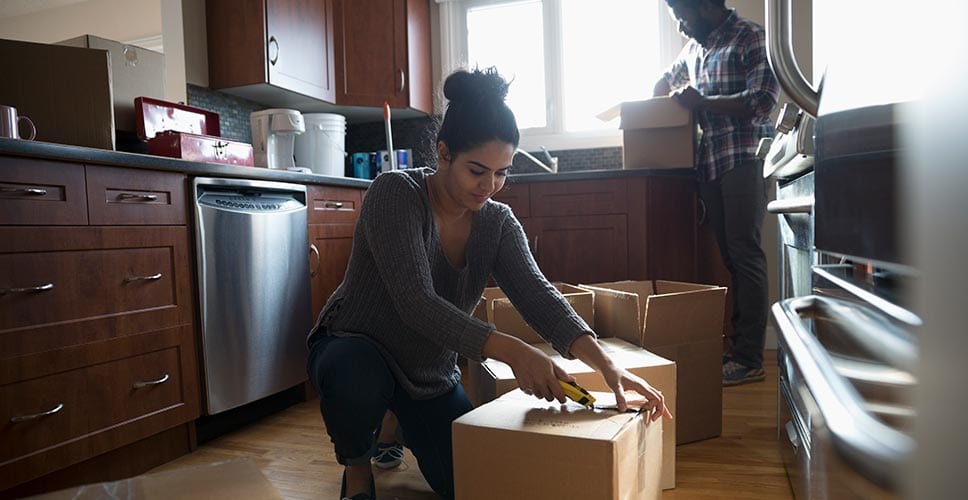 Finding a moving company you trust can be hard — especially if you don't know what you're looking for. Personal recommendations, online reviews, and consumer reports are a good place to start, but they're not the end of the road. In most states, moving companies must also be officially registered or licensed in some way.
You'll want to make sure your movers of choice are in compliance. Not only does proper licensing prove a company's legitimacy, but it may also give you more leverage if you need to file a complaint or challenge your final invoice later.
Licensing requirements vary significantly from state to state. Some states have loosey-goosey rules, while others mandate a license number with specific agencies. Any company that is moving interstate must have a registered number with the U.S. Department of Transportation (USDOT), and some states require all local movers to obtain one as well. Find your state below to see what is required where you're hiring a mover.
No Local License Required
A few states don't require any local registration or license for moving trucks or drivers. If you live in one of the following states, don't be alarmed if your moving company isn't registered with the regional department of transportation.
States that only require a USDOT license:
Alaska (only USDOT)
Arizona (only USDOT)
Delaware
District of Columbia
Maine (only USDOT)
Maryland (only USDOT)
Rhode Island
South Dakota (only USDOT)
Utah (only USDOT)
Vermont
Local Registration Required
In addition to registering with the federal DOT, many states mandate local movers to be on file with regional travel authorities. This helps states make sure moving trucks are up to par for safety, and that drivers have the appropriate licensing as well. If you are planning a move in one of the following states, you can check with the associated DOT or regulating agency to make sure the company is properly registered.
States that require local registration for moving trucks and drivers:
Alabama: Alabama Public Service Commission number required
California: California Public Utilities Commission number required
Colorado: HHC license and PRC license required
Connecticut: Connecticut Public Transportation Commission number required
Florida: Intrastate Movers number required
Georgia: Georgia Public Service Commission number required
Hawaii: Public Utilities Commission number required
Idaho: Idaho DOT registration required
Illinois: Illinois Commerce Commission number required
Indiana: Intrastate Household Goods certificate required
Iowa: IOWAMC permit number required
Kansas: Motor Carrier Identification number required
Kentucky: KYU number, KIT number and IFTA license required
Louisiana: Common Carrier certificate required
Massachusetts: MDPU number required
Michigan: Michigan Public Service Commission number required
Minnesota: MNDOT registration required
Mississippi: Mississippi Public Service Commission number required
Missouri: MODOT number required
Nebraska: Approved "Form A" and "Form H" required
New Hampshire: NHPC number required
New Jersey: NJPC number required
New Mexico: Public Regulatory Commission number required
New York: NYDOT number required
North Carolina: Intrastate Moving number required
North Dakota: State number required
Ohio: PUCO number required
Oklahoma: Intrastate number with PIN required
Pennsylvania: PUC number required
South Carolina: SCP-SC number required
Texas: TXDOT number required
Virginia: VA DMV permit required
Washington: WTC number required
West Virginia: Certificate of Convenience & Necessity – Household Goods required
Wisconsin: Local Cartage number required
Wyoming: DOC number required
Bingo Stamps
Bingo stamps used to be a common type of licensing. Under this type, trucks had to have a stamp for each state where they would travel on their cab and each sticker cost money. In the mid-90s the practice largely fell by the wayside to make room for other regional regulations. Some states still use them, though.
States that still require bingo stamps:
Arkansas
Louisiana
Tennessee