U-Haul Storage: 2021 Review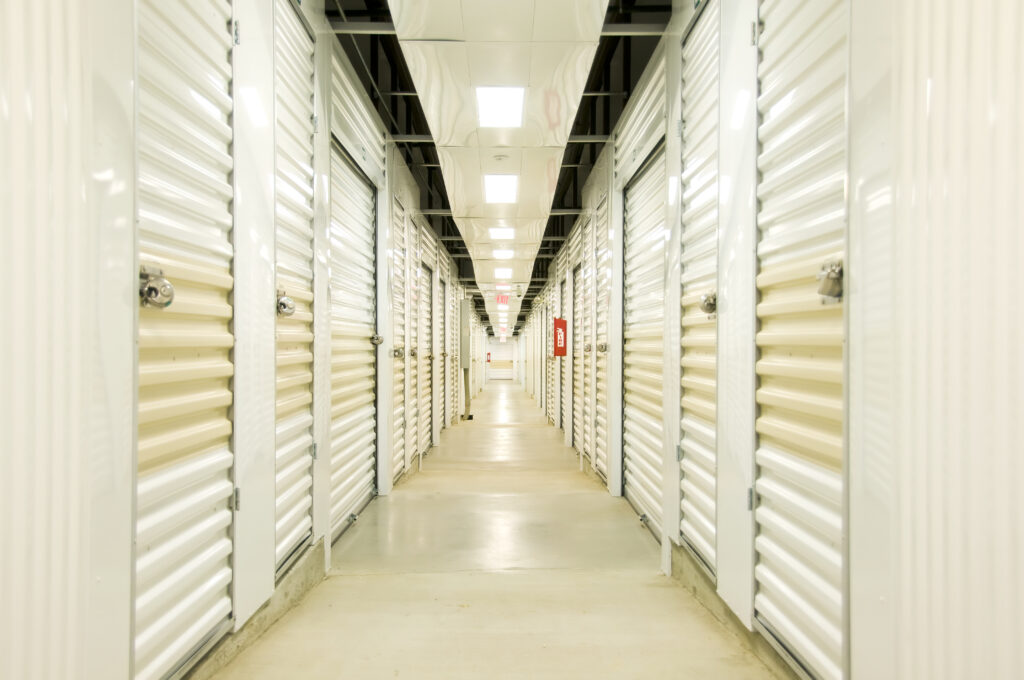 U-Haul probably has the best name recognition of any moving company in the country. Among many other products and services, the company offers self-storage at thousands of locations. U-Haul Storage is a leader in security but lacks in terms of customer satisfaction.
U-Haul Storage: Best Security Features
| MYMOVE Rating | BBB Rating | Phone Number |
| --- | --- | --- |
| 3.83 | A- | 1-800-GO-U-HAUL (468-4285) |
What makes U-Haul Storage stand out:
U-Haul's most standout feature is its advanced security features. While they might vary slightly depending on the location, storage facilities generally include security cameras, individually alarmed rooms, electronic access, intercoms, fire sprinklers, and limited access to the building.
Another key feature of U-Haul is its availability. U-Haul is available in all 50 states. It has locations in big cities and small towns, and nearly everyone will be able to find a location reasonably close to them.
Pros
Cons

Available in all 50 states and parts of Canada
24/7 access in many facilities
Industry-leading security features

Required proof of insurance
Poor customer service reviews
U-Haul Storage pricing
The rate you'll pay for your storage unit depends on a number of factors, including your location, the size of your unit, and whether your unit is climate-controlled. For example, here are sample rates at a storage facility in Chicago compared to one in a small town north of the city.
Cost of a U-Haul storage unit in Chicago, Illinois
| | | |
| --- | --- | --- |
| Smallest unit quote:$54.95 | Largest unit quote: $249.95 | Car storage quote: $139.95 |
Cost of a U-Haul storage unit in Antioch, Illinois
| | | |
| --- | --- | --- |
| Smallest unit quote: $34.95 | Largest unit quote: $180 | Car storage quote: $70 |
U-Haul Storage unit sizes
The exact sizes available may vary widely by location, but in general, you'll be able to find small, medium, and large storage units at your local U-Haul storage location.
| | |
| --- | --- |
| Size | What It Fits |
| Small (0-50 sq ft.) | Recommended for storing miscellaneous household items and extracurricular gear |
| Medium (51-150 sq ft.) | Recommended for storing items from a small home or apartment |
| Large (151+ sq ft.) | Recommended for storing the contents of an entire home |
What you can get when you rent a U-Haul Storage unit
Every U-Haul location is slightly different, so there's no way of saying for sure what you'll get. However, here are some features common with U-Haul storage facilities:
Industry-leading security features
Indoor or drive-up storage
Business storage
Many locations with 24/7 access
U-Haul Storage discounts and special deals
U-Haul has an entire page on its website dedicated to all discounts and deals going on. At any given time, the company might be offering discounts on trailers for select routes, discounts on moving supplies such as boxes, and discounts for its partners, which include hotels.
U-Haul Storage reviews
U-Haul's online reviews aren't great. Though the company has an A- with the Better Business Bureau, it has a rating of just 1.11/5 stars and has received more than 1,200 complaints over the past 12 months. Similarly, the company has a rating of just 1.3/5 stars on Trustpilot.
Keep in mind that U-Haul is a huge company with many services and thousands of locations. It's impossible to tell from reviews what your experience will be at a particular location. That being said, it does say something that the company's reviews are mostly negative.
How to book a U-Haul Storage unit
Booking a storage facility online is simple. Just follow these steps:
Visit the U-Haul self-storage page and enter your ZIP code.
Select the nearest U-Haul location and choose the size of storage unit you want. U-Haul lists all of its prices on the website.
Decide whether you want insurance. U-Haul notes that most homeowners and renters insurance policies don't include storage facilities, so the company gives the option of purchasing insurance. If you don't purchase insurance through U-Haul, you'll have to provide proof of insurance.
Select your moving supplies. U-Haul is a full-service moving company, so it will ask if you want to purchase any moving supplies like boxes or bubble wrap.
Check out. You won't be charged until your lease begins on the date you selected.
U-Haul Storage COVID-19 safety measures
U-Haul has implemented several safety measures to keep its customers and employees healthy. The company offers contactless products and increased sanitization in each of its stores.
Frequently asked questions
Q:
How much does U-Haul charge for storage?
Q:
Can you access U-Haul storage after hours?
A:
Some U-Haul locations have certain access hours, but many have 24/7 access to customers.
Q:
Can you rent U-Haul storage month-to-month?
A:
All U-Haul storage rental agreements are month-to-month.
Q:
Does U-Haul have vehicle storage?
A:
Certain U-Haul locations offer vehicle, boat, and RV storage.
Q:
Where is U-Haul storage located?
A:
U-Haul has storage locations in all 50 states and 10 Canadian provinces.