Essential Questions to Ask Your Moving Company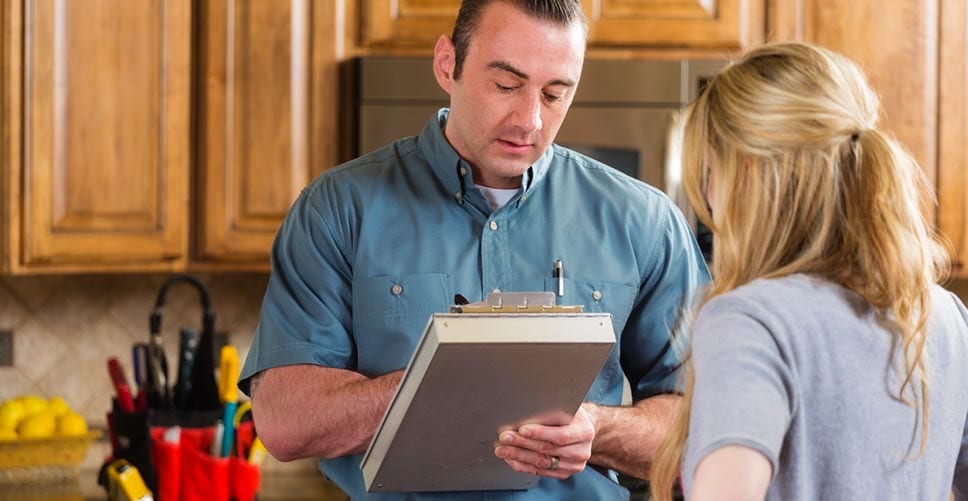 One of the most tedious aspects of using professional movers is having to get separate quotes from different companies and knowing what questions to ask moving companies. Generally, each will require a home visit where they'll size up your belongings and give you a total cost for the job. But remember, this is your chance to size the mover up, too.
You'll have a much harder time comparing two or three estimates if you don't fully understand the charges and policies of the companies you're dealing with. One company gives you a quote of $2,300, the other says $110/hour. How do these rates compare? And do they include packing boxes, or just loading the truck? These are important questions to ask moving companies!
Be prepared with questions to ask moving companies so you don't run into any surprises later.
Ask about the company
How long has your company been in business?
Are you registered with the Federal Motor Carrier Safety Administration? (If you're moving to a new state)
Are your workers full-time movers, or seasonal or temp employees?
Are employees covered by workers' compensation insurance?
Can you provide any references?
Ask about the cost
Is this a binding quote?
Does this quote include extra charges and potential fees?
How do you charge? By weight, hourly, or number of men required?
What are your payment options?
What is your cancellation policy?
Are there situations that might add to my cost during the move, like travel time or parking issues?
What type of insurance is included? Are there options for additional coverage?
To learn more about moving company costs, read MYMOVE's guide to decoding moving quote terminology.
Ask about the move
Can you guarantee your pickup and delivery dates?
Can you handle awkward or very heavy items? Is there an extra charge? (Let them know now if you have things that might be hard to move, like a piano or antique furniture.)
Can I choose to pack my belongings myself? Will that save me money?
Will the same company provide the unpacking services at my destination?
How long do you expect the full move, from packing to unpacking, will take?
What are your policies if something is damaged?
Is there anything you won't transfer?
Knowing what questions to ask moving companies can help you save money, catch potential scammers, and hire the best company to care for your belongings.
Doing your homework can help protect you from moving scams, overcharging, and overall poor business practices. Remember: You're the customer. You're in charge of your move.
The bottom line
Knowing what questions to ask movers is an important part of the moving process. Each business should be equipped to answer these common questions to ask moving companies and be able to share information with you that will make you confident in booking with them. Bookmark this checklist to make it easier on yourself next time you move. Each one of these questions to ask movers is a must!